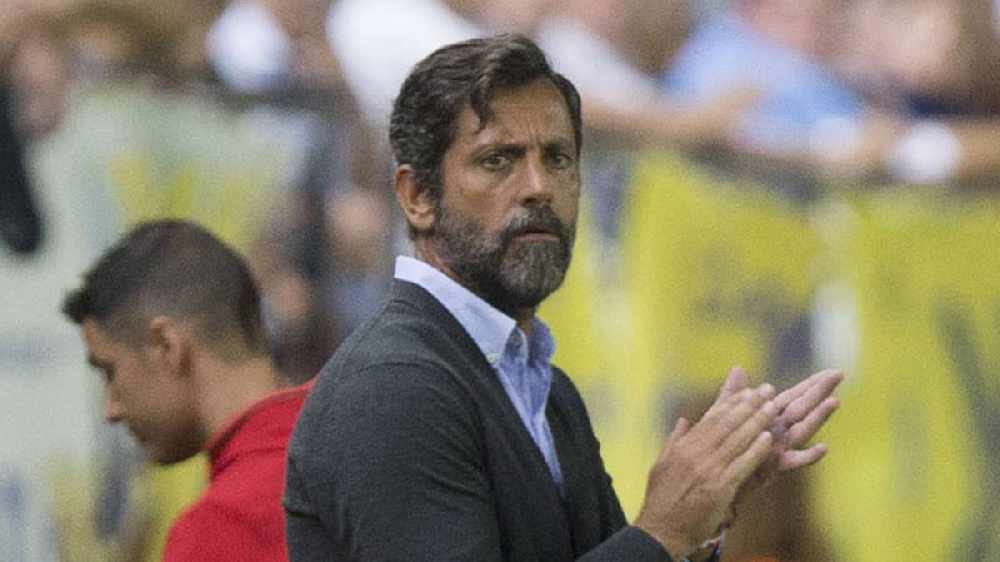 Watford face Southampton in a Premier League relegation scrap on Saturday.
The Watford owners could be about to pull the trigger on manager Quique Sánchez Flores, according to ex-Hornets star Tommy Smith.
Smith told. Love Sport Radio that the owners tend to make quick decisions when it comes to parting company with managers and thinks that Flores' style of play, or lack of, could be his downfall.
Watford are playing Southampton on Saturday in what has been dubbed 'a relegation six pointer', and the result could dictate Flores' future.
Smith, who played 149 times for Watford, scoring 33 goals, told Love Sport Breakfast: "The owners don't waste time.
"They often make a decision before fans and pundits even see it coming.
"They know Quique - it's his second stint at the club. and they brought him in for a reason.
"The main reason was to tighten things up and reduce chances against their goal which was the real issue with Javi Gracia before.
"[Under Gracia] they were playing so open. He's now sured them up at the back a bit but something's not quite right on the pitch and there's not really a pattern.
"You watch Burnley play and you know exactly what they're about and I'm watching Watford at the moment and I'm just not sure what they're trying to do on the pitch.
"Everything is a little bit slow, the build up is a little bit slow and for every pass going forward there seems to be two going backwards.
"So it's clearly his style but for whatever reason it's not really being introduced very well on the pitch and the players aren't quite putting it into action as well as they should be."
Watford are currently rock bottom of the table on eight points from their 13 games, whereas Southampton, who host the Hornets at 5.30pm tomorrow, are just one point above them in 19th place.
Former manager Javi Gracia was sacked after just four games and Flores was reappointed.
At the time, it shocked many fans, considering Flores had departed for Espanyol at the end of the 2016 season.
Watford however could be boosted by the return of star striker Troy Deeney, who has been out of action since having knee surgery August.
Smith thinks his return will be massive for the club.
He said: "I think they'll be desperate to get him involved again.
"Troy's game is all about being physical, the first couple of yards are in his head.
"They need something and he's real talisman. Not just for the starting X1 but for the club.
"They need leaders and he's one so it would be good see him start."
Tune in to Love Sport Radio for the latest top exclusives.