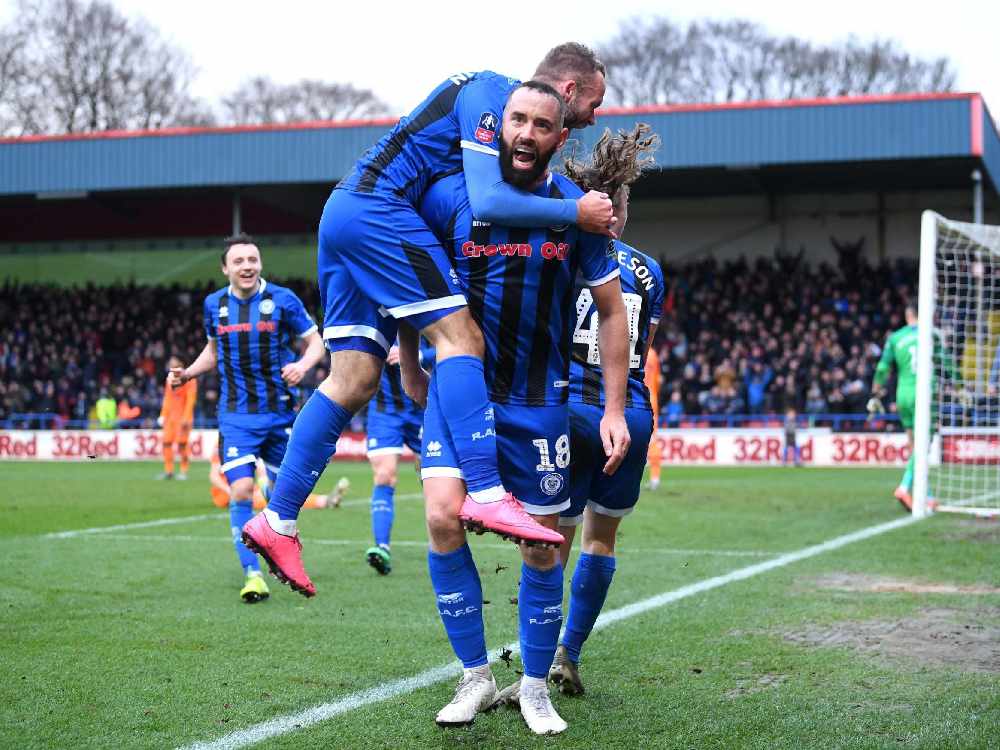 Aaron Wilbraham is the latest FA cup hero after his goal secured Rochdale a lucrative replay at St James Park after their 1-1 3rd round draw with Newcastle.
Having started his professional career in 1997, the 40-year-old striker is showing no signs of slowing down 23 years later. In a career that has seen him play for 12 clubs, netting 127 times - he would be hard pushed to find a goal as vital as his latest.
His 79th minute strike will live long in the memory of everyone associated with Rochdale, and epitomised everything adored about the FA Cup. His goal was provided courtesy of a Luke Matheson assist, a team mate 23 years younger than the forward.
Wilbraham spoke exclusively to Love Sport of what it's like to be one of the senior players in the dressing room, "For these 16-17 year olds lads starting for us, it's amazing - you sometimes have to put your arm round them and be that father figure in the dressing room."
"It's unbelievable, you sometimes forget how young they are. I can't remember what it felt like to be that age in football, even when you look back you don't know what type of player you are back then - you have to grow into the type of player you are."
But after his FA Cup heroics, Wilbraham's own age is the main talking point. and he's comfortable to discuss it, "I think you're got to own it a little bit, to be playing five years beyond the retirement age is obviously an achievement. It doesn't bother me, I've been wound up by the lads in the dressing room about it for the last five years."
At 40 years of age, many would be planning on calling it a day very soon. Wilbraham is not ready to hang up his boots yet though, "I think the target was to get to 35, then to 38. The players and the fans keep pushing me on, the boys keep telling I can get to 42."
Listen to Love Sport Radio on DAB Digital Radio, Online, smart speaker on via the Love Sport Mobile app.