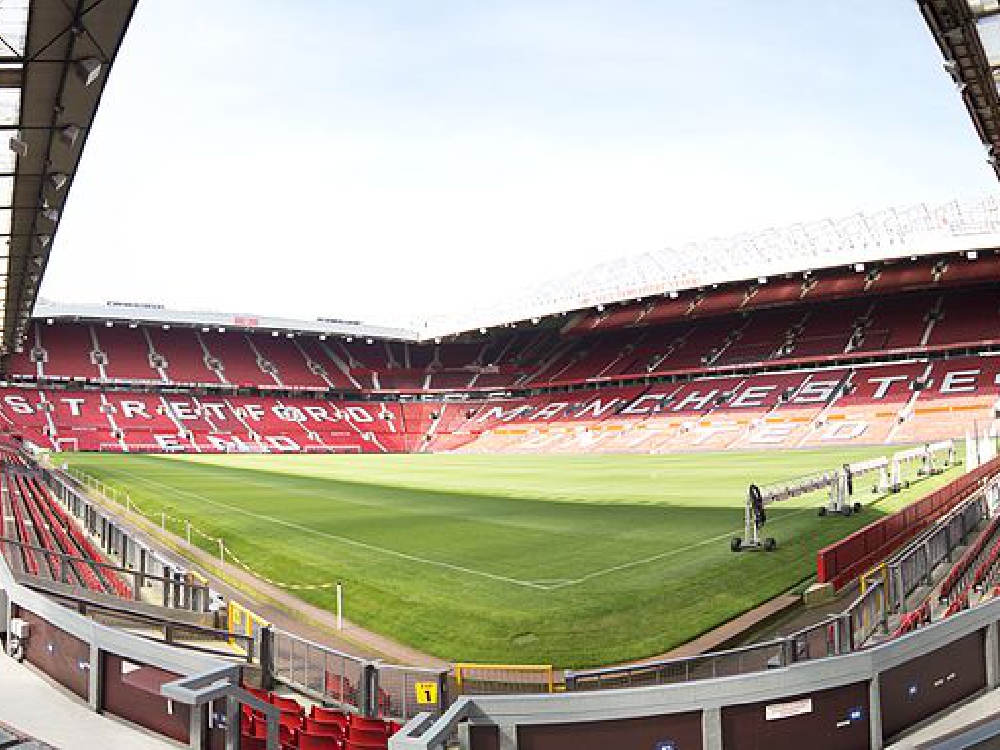 Love Sport Radio's Manchester United Correspondent Wayne Barton assesses a drab day for Ole's men
Manchester United failed to register a shot on target as they were held to a goalless draw against bogey-side Wolverhampton Wanderers; meaning this third round FA Cup tie will go to a replay at Old Trafford.
In truth, neither side deserved more than they got from the game, and, considering the drain an extra game on the fixture schedule will mean to fitness - not to mention supporter's pockets - one wonders why neither manager seemed to treat this game with greater seriousness.
As far as Ole Gunnar Solskjaer is concerned, the evening was far from ideal. He came into the game heralding his side's previous reactions to disappointing results but if he was hoping for something better at Molineux then his selection most certainly didn't seem promising enough to deliver it.
United are paying the price of years of migration and this was very much a composite, transitional squad which highlighted the current mess at Old Trafford. One Sir Alex Ferguson signing, one David Moyes signing, one Louis van Gaal signing, two Jose Mourinho signings, two Ole Gunnar Solskjaer signings and four youth products.
A disjointed performance was what was produced — United's need for reinforcement in midfield has never been clearer and tonight they started with arguably the weakest senior pair at the club. Part of that is forced on Solskjaer and much of the current malaise is still to do with what he has inherited and what he has to deal with.
It is clear to see that there is no future in the team that played tonight; Mata and Matic are veterans, as is Young, and their place in the squad is temporary. It was not one of Pereira's better nights and it made it very difficult for Chong and Greenwood to impress on limited service. Greenwood in particular, normally so calm and composed, made rasher, impulsive decisions with the pressure on him.
Meanwhile, in defence, Solskjaer made a statement by fielding Victor Lindelof again; his position in the team seems vulnerable due to shaky recent form, but he did justify the faith shown with one of his strongest performances for weeks. The United manager is clearly hoping for strength in consistency in his backline. Today was a step in the right direction as far as that went.
But that was about all that was positive; United did not register a single shot on target in a game that had seen some speculating about whether Solskjaer's team might have a 'Mark Robins moment'. But using the Ferguson comparison, in January 1990 the team he took to Nottingham Forest was mostly made up of his own signings after three years in the job. United played poorly at Wolves, but we're still no clearer on how much of that is down to years of poor investment in players just not up to the standard at United or how much is down to Solskjaer; his relatively unknown quantity as a manager muddies matters further still.
Upon the announcement of the team sheet, most expected United to get turned over, and so in that regard it was probably a more positive result, if not performance, than many reckoned for. It was indeed poor, but also what would be expected.
Solskjaer's critics point to the selection of Matic and Pereira and wonder if he has a blind spot when it comes to what they bring to the side; however, the manager is working with bare bones, and has already shown that he can be ruthless even if it comes at a short-term cost to United. Alexis Sanchez and Romelu Lukaku are examples. He might have curried a little more favour with fans had he chosen some younger midfielders but the injuries to Scott McTominay and Paul Pogba have complicated matters when it comes to what is currently available to him from the senior selection. One would presume that would prompt a significant move or two in January.
If these are temporary issues, some of the lingering, more familiar problems, were present. At 0-0 in injury time United were playing with all the intensity and urgency of coasting at Old Trafford in the 80th minute of a game they were winning 4-0.
Marcus Rashford had a deflected effort which hit the crossbar. Brandon Williams went down under a first half challenge that perhaps should have been a penalty, but it wasn't given, even after video review. Aside from that there was very little to offer from an attacking perspective; indeed, a conspicuous void which you might expect an experienced player of quality to fill and lead the way was there for all to see.
For Solskjaer — who can scarcely afford to be eliminated from the FA Cup at this stage — the result was much better than the performance. Nobody was convinced, however, that this is the way forward.
Ratings :
Romero 7
Young 6
Lindelof 7
Maguire 7
Williams 6
Matic 6
Pereira 5
Mata 6
Chong 6
Greenwood 6
James 5
Subs :
Fred 6
Rashford 6
Dalot N/A