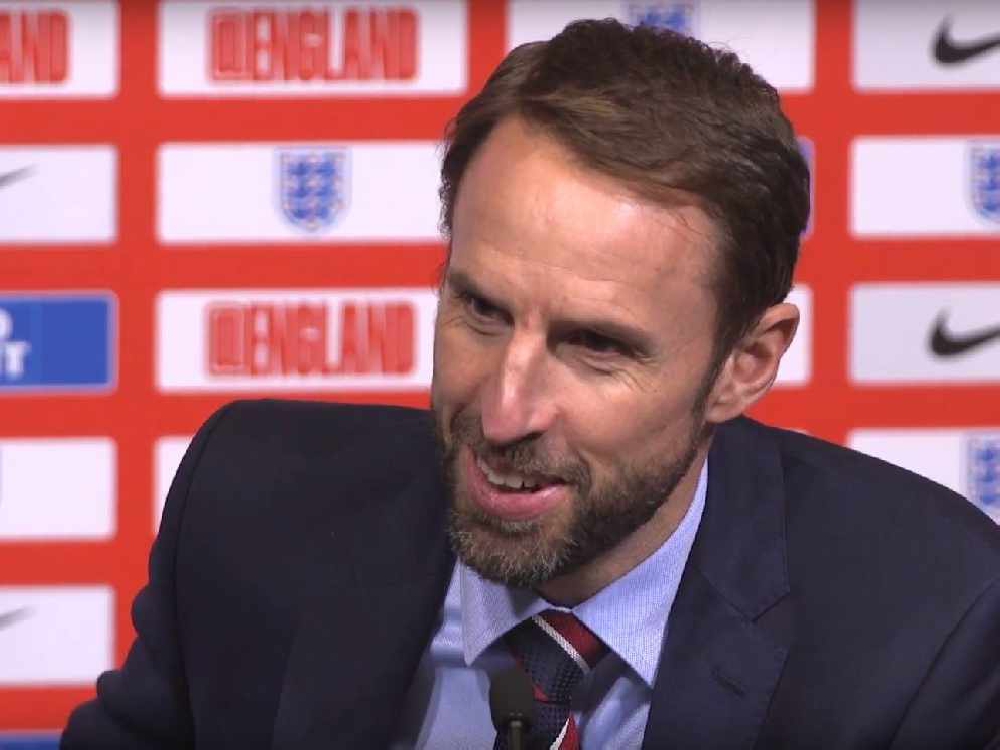 Gareth Southgate's men beat Montenegro at Wembley. Gomez booed by fans.
This current England team could be better than the so-called Golden Generation, Arsenal legend Nigel Winterburn told Love Sport Radio.
England dispatched Montenegro 7-0 at Wembley - Harry Kane scored back-to-back Wembley hat-tricks and Ben Chilwell was named Man of the Match, assisting three goals in the first half hour.
Winterburn told Love Sport Breakfast that Gareth Southgate has got him excited about watching England games again.
He said: "First half was a terrific performance. England applied the early pressure, intensity of the game.
"Montenegro just couldn't cope with it. Some very strong performances, a young team and we look exciting going forward.
"Now is a time that we can enjoy watching England play again the majority of the time.
"A couple of years ago I wouldn't even turn on an England game. It was so turgid.
"Now we have the supporters on board and Southgate has to take a lot of credit."
When asked about whether or not this team could surpass the so-called Golden Generation, involving the likes of David Beckham, Paul Scholes, Frank Lampard and Steven Gerrard.
Winterburn said: "Golden generation for what? For me a golden generation is a team that wins things.
"We had fantastic players but never really produced those performances in competitions. In fact the performances were very disappointing.
"Will it get us to the final of a major competition, that's the question? We have to be patient and let Gareth Southgate take them forward.
"I never like to speculate too much on what you're going to achieve, I think the World Cup before I thought if we got to the semi-finals that would be a major achievement and we did that. It's exciting.
"Isn't it good that we're talking about maybe looking at an England team that has the potential to get to a major final and have that opportunity of going on to win it? We want to look forward and be positive."
Liverpool star Joe Gomez was booed when he came onto the pitch in the wake of the Raheem Sterling fracas - which, considering England were 6-0 up at the time and Sterling took full responsibility for the incident, seemed a bit weird.
Winterburn agreed, saying: "Very strange. We've seen this in internationals before but Gomez shouldn't have been booed for coming on particularly when it's such a strong performance.
"For Gomez to come on as he did, all down to what happened with Raheem Sterling and everything we can gather it wasn't his fault at all.
"But then again at this moment in time Raheem Sterling's performances are making him one of the key players who people want to watch.
"I think for the manager he's never going to win. If he tries to cover it up, speaks to players internally and then pushes it under the carpet and you don't hear about it for four or five days and then everyone goes back to their clubs and start telling their mates…it left Gareth Southgate in a very difficult position.
"What I will say is that they organised a press conference after what had happened, happened and Gareth Southgate didn't want to answer questions on it. Then people speculated. He was in a very, very difficult position. He's always going to upset somebody."
Tune in to Love Sport Radio for more top sporting exclusives.