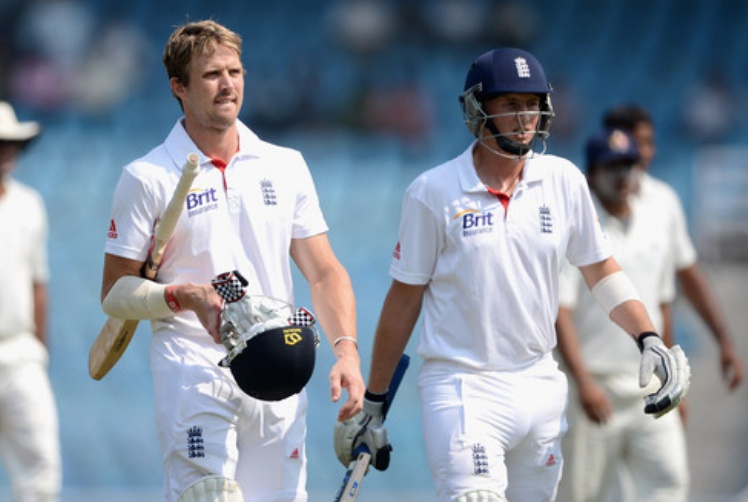 The former England player thinks Root should focus on his batting.
Joe Root should not be captain, he should focus on his batting instead, according to ex-England opener Nick Compton.
Compton told Love Sport Breakfast that he never thought it was a good idea to give the Yorkshire lad the captaincy.
It comes off the back of a stonking 250 run defeat to Australia in the first Ashes test match at Edgbaston.
🗣️ "You want him to just focus on becoming the best player he can be"

Nick Compton (@thecompdog) doesn't think Joe Root is suited to being England captain.#TheAshes

📞 WhatsApp - 0208 70 20 558
📲 Listen - https://t.co/XWhRQgRLH7 pic.twitter.com/XDZ5okbnxz

— Love Sport Radio (@lovesportradio) August 5, 2019
During that game there were times when Root looked lost - persisting with Moeen Ali, despite the spinner looking completely bereft of confidence.
There was also a lack of impetus in the field when Steve Smith and Co started to take the game away from England.
Compton said: "It's difficult to b critical of Root. He's a young player.
"I was never an advocate of him becoming captain because he's such an exceptional batsman, he's England's best player.
"In one way you want him to focus on that. Focus on becoming the best player in England, scoring runs time and time again.
"There's plenty of time in years to come where he could captain.
"He's quite a young, excitable type of guy he's one of the lads and I'd rather he continued with that."