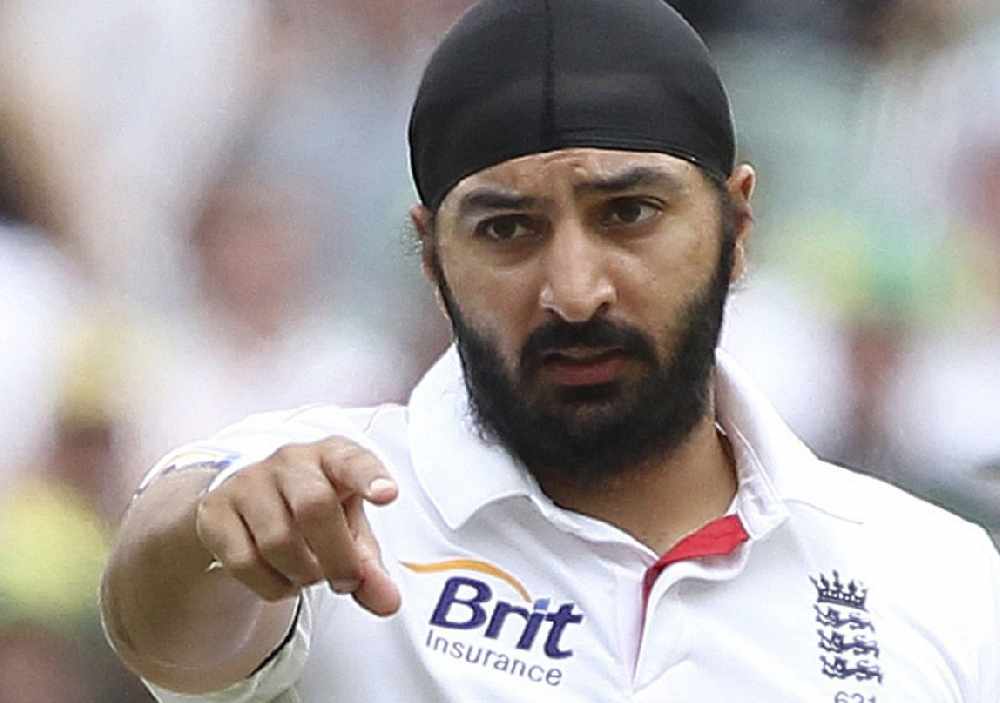 'He needs to start showing us this is what Jack Leach can do.'
Monty Panesar thinks Jack Leach needs to do more to nail down his place in the England team.
Panesar thinks it's all well and good for Leach to have built a cult following because he cleans his glasses when he bats, but the Somerset man needs to have more impact with the ball in hand.
Panesar told Love Sport radio: "If he [Leach] wants to keep a regular spot, he knows that there'll be a few test matches where there's heroics and people talk about his batting and the novelty of wiping his glasses and all that, but his real job is to take wickets.
"If he can take first inning wickets he can definitely get more regular cricket for the England team.
"But he struggles to contain batsmen on a flat wicket but that's his job. To go at two-and-a-half or three an over from one end and hopefully take a couple of wickets, then second innings when the pitch breaks up hopefully win us the game.
"He needs to start showing us this is what Jack Leach can do otherwise there'll be someone else taking his spot."
Monty also spoke about Andrew Strauss being awarded a knighthood.
The spinner thinks his former England captain is thoroughly deserving of the honour.
He told Love Sport Radio: "I was delighted for him.
"He's obviously done so much for the game of cricket; got us to number one, won us the ashes. And off the field what he's doing for charity with Ruth Strauss Foundation.
"He thoroughly deserves it, he's done a lot for English cricket and charitable stuff as well. I was over the moon for him."
Tune in to Love Sport Radio for all the latest sporting news and opinion.