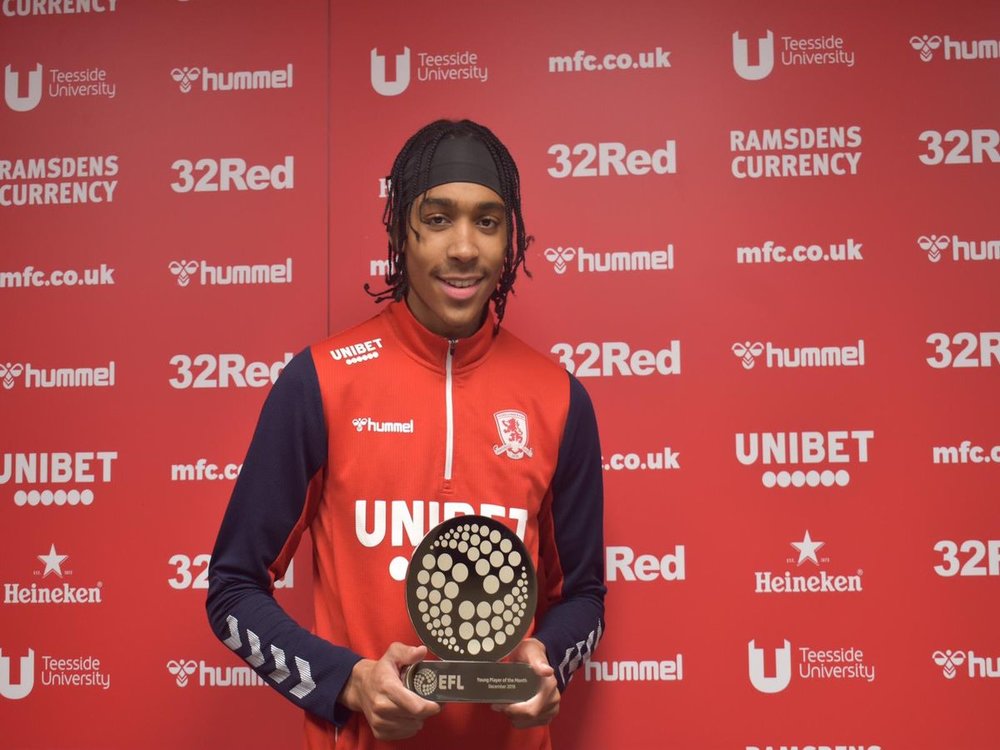 He's had interest from Spurs, among other clubs.
Middlesbrough need to do everything in their power to keep hold of wing-back wonder Djed Spence, Boro legend tells Love Sport Radio.
Spence has been setting the world alight with his boundless energy and attacking intent, but the homegrown talent is now attracting interest from Premier League clubs.
Before Boro's 2-1 loss in the FA Cup to Spurs, Spence was being linked with the London side in a big way.
Andy Campbell, who played more than 50 times for Middlesbrough between 1995-2002 thinks the club need to show intent by keeping hold of such a highly-rated young player.
Campbell told Love Sport Breakfast: "Oh he's outstanding.
"He's got energy to burn, he loves getting up and down, loves to tackle, he just doesn't seem to get tired.
"Obviously everyone is talking about Brynn and knocking him out and not playing him yesterday in obviously the biggest game of the season for him, you know what I mean, he'll want to go back to London and go and play and obviously the manager has put him in and given him a well earned rest with 15 minutes to go but he's outstanding.
"This window is an opportunity for Middlesbrough to take a stance and try to keep hold of a player like him because there's no point in Middlesbrough doing all this hard work and then losing a player who has had a good couple months."
Campbell also said he was proud at his former side's spirited display after going 2-0 down early on.
He said: "I was proud, I was pleased the way that the game ended. Disastrous start though, you can't start a game like that.
"You can't give goals away against decent teams.
"I think they got caught into a false lull of overplaying thinking we could go to a nice stadium and a nice pitch and play the same way Spurs did.
"It backfired massively in the first minute and a half and then didn't get much better before, probably until half time when he had the opportunity to go and get his tactics sorted out."
Boro's fans were outstanding - around 3,700 made the journey to London, and Campbell has heaped praise on the club's supporters.
He said: "It was absolutely outstanding. You know when the fixture came out it was a game at the time that Middlesbrough didn't need and when it's a replay it's a game the club doesn't need and it's a game the player don't need.
"If it was the other way around, if it was a home game it would've been a better game cause we could've had a bigger crowd and it was TV revenue money.
"It was away from home it was a long away trip for the fans and for that amount of people to make that trip to London and to be rewarded especially with the way the game ended with that second half display, I'm just proud of all the fans and the club.
"It shows that we are a big club and we just need to get back to stability to try and get back to where we want to be cause it's not going to happen overnight, it's not going to happen in the next couple of years but it just shows the club can get as big as they need."\
Tune in to Love Sport Radio for the latest top exclusives.