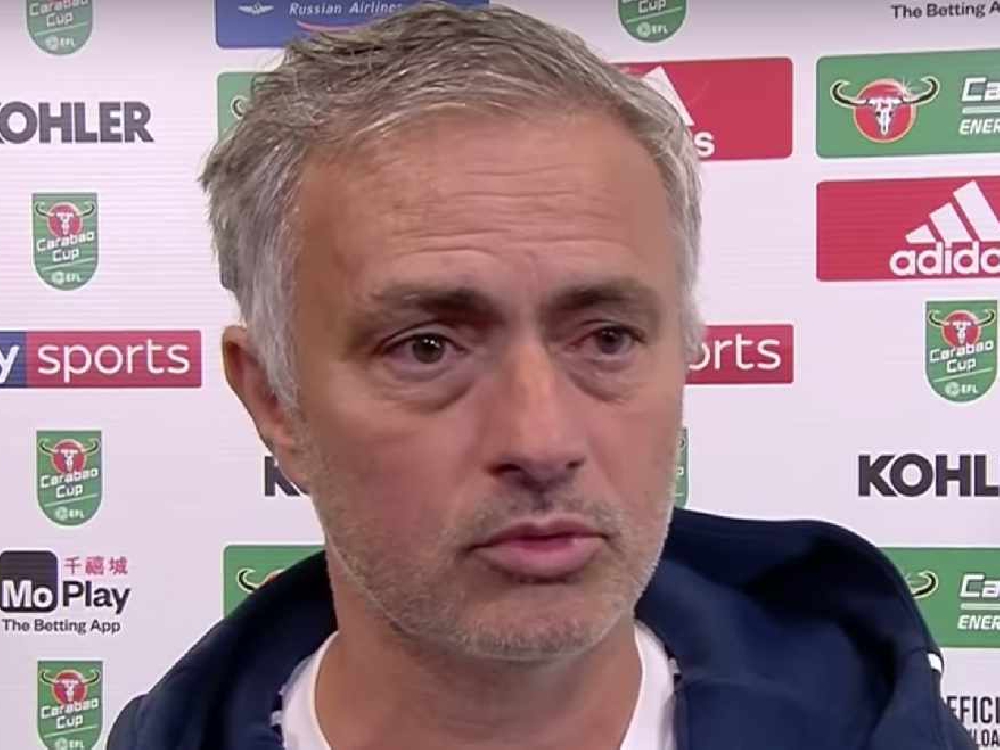 Jose Mourinho has backed himself into a corner which he might find difficult to escape, according to ex-Real Madrid president Ramon Calderon.
Mourinho was sacked by Manchester United on Tuesday after two-and-a-half years in charge, with a 3-1 defeat to Liverpool that left the club 19 points off the top of the Premier League seemingly the final straw for the board.
The bookmakers have Real Madrid listed as Mourinho's most likely next move, a return to the club he managed for three years between 2010 and 2013.
However, former president Calderon reckons the Portuguese manager's behaviour and his wage demands mean there are limited options open to him.
"I don't see that it's easy for him to find a club that he really likes," Calderon told Ian Stone's Comedy Breakfast (weekdays 6.30am-10.30am).
Former Real Madrid president Ramón Calderón thinks that Jose Mourinho's arrogance is the reason for his downfall at Manchester United.

📞 0208 70 20 558
📻 558 AM/DAB
📲 https://t.co/XWhRQgRLH7 pic.twitter.com/FNBz4sxYz8

— Love Sport Radio (@lovesportradio) December 19, 2018
"A club that has the possibility to win titles and also the money. I think he's the most paid in the world nowadays. Not many clubs to go to now.
"It's difficult to know how he is behaving. I remember, for us the greatest in our history is Alfredo de Stefano.
"He used to tell me [that] a great team, a great coach can never complain about referees, injuries, bad luck, the behaviour of some players. That's something that belongs to the mediocre and I think in that he's doing it.
"His record is incredible, difficult to match for any other coach, but his behaviour, I think he's doing that so many times and that's a warning for any team that's going to hire him."
Mourinho's downfall at United had an air of the familiar to it, with his departure from so many of his previous jobs having been a long, drawn-out process that has a number of repeating themes.
Falling out with high-profile players is one of those and Calderon could not help but contrast his management style with that of Zinedine Zidane, who won three Champions Leagues with Madrid before resigning in the summer.
"I think [Mourinho] has been the main problem when he's been in other clubs," Calderon added.
"When he was here, he was blaming everyone for the defeats. I think that is a grave mistake. It is a problem always.
"Also it makes a confrontation with the players and it's been happening with Man United with Pogba, with Bailly.
"It was the same here, with Cristiano, with Iker Casillas, with Sergio Ramos and I think that's a problem, he's always blowing his own trumpet and that for a coach, I think is a big mistake.
"And, we have the example of Zidane. He did completely the opposite. Backstage, he has been more with the team and that's the way in my point of view to train a great team of great players. You cannot be the protagonist."