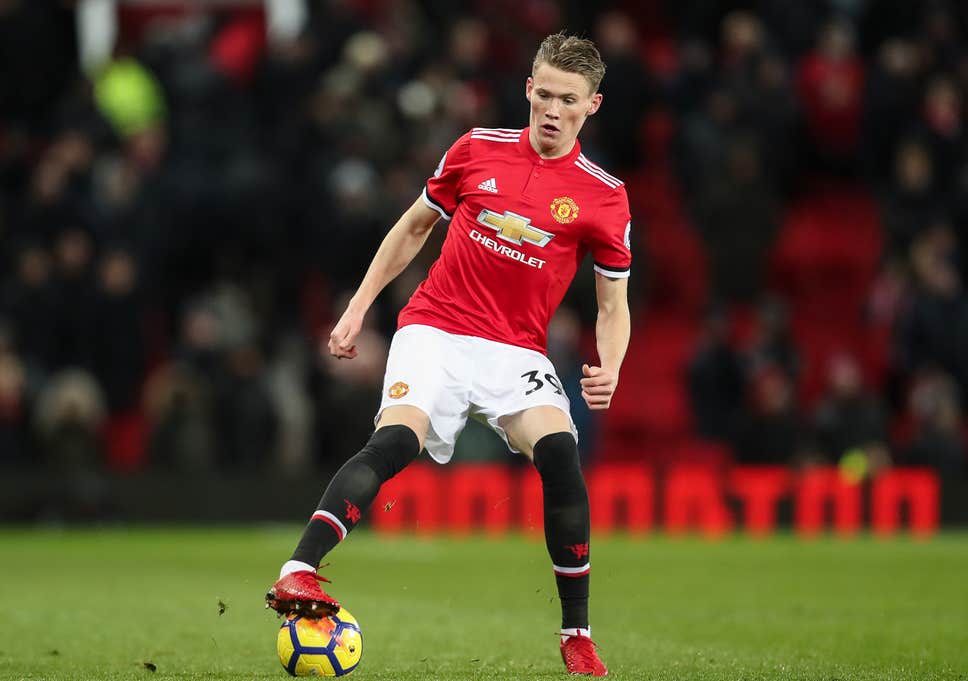 United beat Partizan Belgrade 3-0 in the Europa League
Manchester United's midfield starlet Scott McTominay was scouted...by the Republic of Ireland, it has emerged.
Mick Martin told Love Sport Radio that he was tasked with finding good young talent for the Irish national team and went to watch an under-21 game between United and Sunderland some years ago.
McTominay stood out to him and he looked in to whether or not the now Scotland international had any Irish heritage.
Martin, who played 40 times for Manchester United and 51 times for The Republic of Ireland, told Love Sport Breakfast: "I was working for the national team with the Republic of Ireland and I was monitoring who could qualify to play for us.
"I was watching Man Utd's U21 against Sunderland's U21. This kid stood out and I thought, McTominay. Could he play for us? He stood out for me.
"He's an upright midfield player, his knees hop up high, he's not very quick over the ground but he's solid and direct.
"He likes to get into the box and if there's an opportunity to get in there and get your name on the score sheet you should do that.
"He's been a good acquisition, a good player, he's got most of it. He passes it, he heads it…a bit like me!"
Manchester United beat Partizan Belgrade 3-0 in the Europa League last night in a dominant display at Old Trafford.
Martin commented: "I'd rather they played Partizan Belgrade than a stronger opposition. It was comfortable.
"You can outclass teams like that and it gives you confidence going into the weekend."
Manager Ole Gunnar Solskjaer was seen giving animated hugs and high fives to each player he subbed off the pitch last night and presenter Patrick Christys asked Martin if he's concerned that the Norwegian might be 'too matey' with his players.
Martin said: "He seems to be that type of likeable guy, patting players on the back.
"Sometimes that can backfire on you though.
"I've seen managers go over to players to shake their hand after subbing them and they've blanked them.
"But I don't think the playing staff would be like that with Solskjaer because he's such a nice guy I can't see him having many enemies."