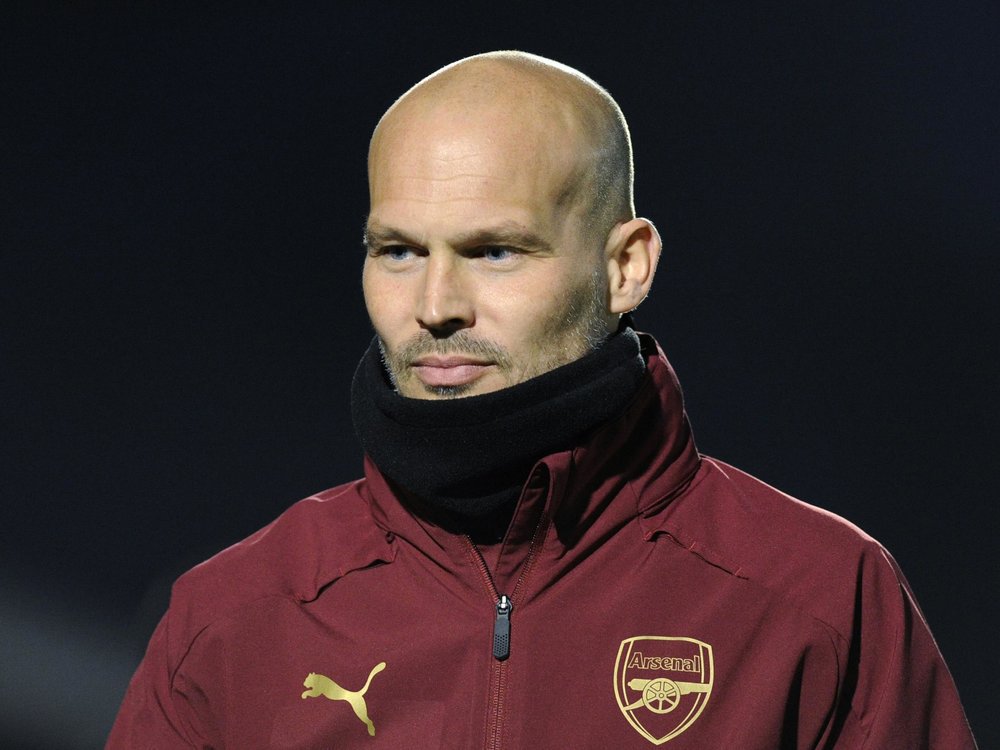 Jimmy Carter can see Freddie becoming boss on a permanent basis
Arsenal have sacked Unai Emery after a disastrous run of results culminated in a 2-1 defeat to Eintracht Frankfurt at an empty Emirates stadium.
The decision will come as a relief to many Arsenal fans, who felt that Emery was not the man to lead the club forward - and their displeasure was evident in the ground last night.
The question now is who the Gunners will bring in to replace him, with Wolves' Nuno Espirito Santo and Pep Guardiola's assistant Mikel Arteta amongst the names most heavily linked. But could a club legend come in and do the job instead?
Freddie Ljungberg will take the job on an interim basis, but former Arsenal winger Jimmy Carter told Love Sport Radio that he could see the move becoming permanent.
"Freddie Ljungberg will do the job it on an interim basis, but Nuno Espirito Santo looks likely. Arteta has been mentioned as well so there will be candidates, but this is such an important appointment for Arsenal".
"The club need to take stock and make sure they get the right man in this time."
"If Ljungberg goes on a five or six game winning streak, he asks the Arsenal board a question. The Arsenal fans will be calling for the club to keep him, and it will be hard for the board to turn him down. If Freddie does well, he can put himself right in the mix".
"Manchester United went for the feel good factor a club legend can bring when they appointed Ole Gunnar Solsjkaer - why wouldn't Arsenal do the same?"
And Carter was in no doubt that the decision to give Emery his marching orders was the right one.
"The writing was on the wall for Unai Emery, especially after last night. The board gave him the game against Frankfurt, but [only] 25,000 at the Emirates tells its own story. The atmosphere became really toxic by the end - all was not well. It was no surprise that he got sacked this morning".
Carter highlighted an illogical transfer policy and a lack of leadership as two reasons why Emery had to go.
"David Luiz was never going to be the man to come in and secure that defence. He's got so many mistakes in him. He's a very good footballer, tidy technical ability, but a defensive liability. That was the first mistake in the transfer market".
"Unai Emery let the players vote on who the captain should be, and that for me shows a lack of leadership. I've never seen anything like it, certainly at Arsenal football club, and it was wrong".
"Then it was Granit Xhaka. He's so far from a Tony Adams, a Patrick Vieira who will dig you out if you're not performing and lead by example. It's just bemusing - he's been too inconsistent in an Arsenal shirt to be a leader".
"When you're struggling, you want players who will dig each other out. Who will grab a game by the scruff of the neck, players who it means something to. Arsenal lack those players at the moment".
Listen to Love Sport Radio on DAB Digital Radio, Online, smart speaker on via the Love Sport Mobile App.