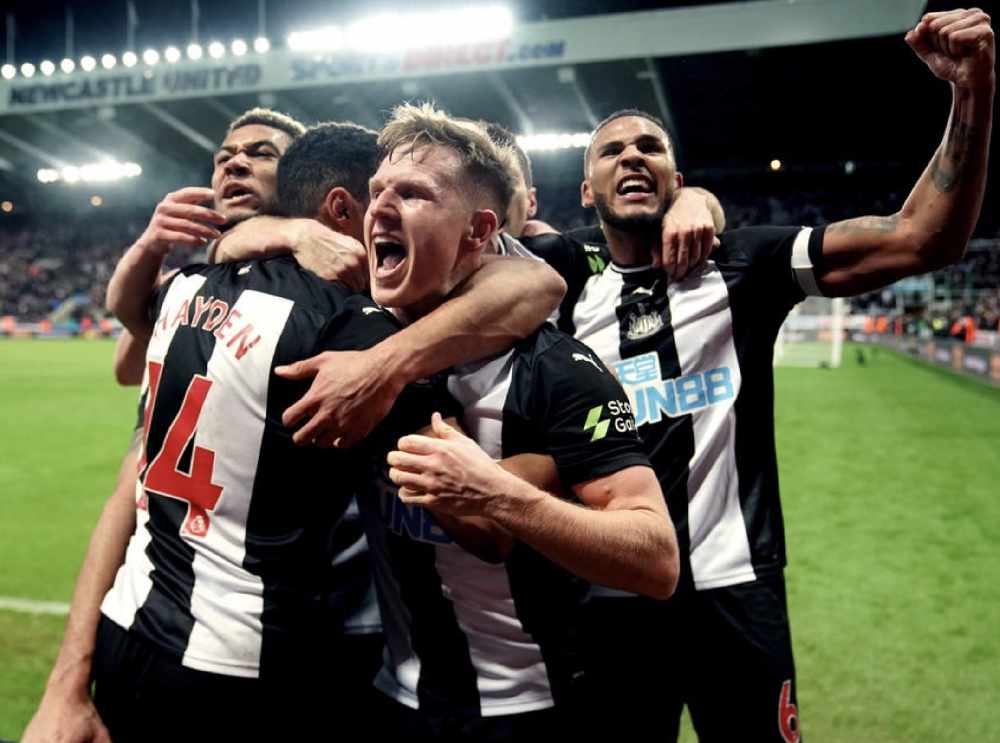 Newcastle supporter Keith Robinson had a bittersweet end to Saturday's evening kick-off after his side's last gasp winner.
The idea of a 94th minute winner at home against a side like Chelsea is the stuff most fans salivate over all week when thinking about the weekend's fixtures.
However, the sheer ecstasy of the moment was cut painfully short for one Geordie fan, after Matt Richie struck a corner flag directly into his intimate region.
After Isaac Hayden's header crept past Kepa, St James Park erupted, whilst supporter Keith Robinson leapt into the stairway to savour the moment. His joy was halted however, courtesy of an over-zealous celebration from Matt Richie; who chased after goalscorer Hayden before unintentionally thwarting the corner flag into Robinson's crotch.
Speaking to Love Sport Breakfast, Robinson put any concerns over his injury to bed; "It was slightly tender yesterday, but I'm absolutely fine."
"The timing of the goal was amazing, and I sit on the end seat so I jumped into the stairs giving it large when Isaac Hayden ran over - next thing I know, I'm bent over but still trying to celebrate - I had to sit down."
Robinson did confirm the club themselves have been a lot more compassionate than his mates, "There has been a twitter apology from Ritchie and the club, but yeah there's just been a lot of hilarity over the course of the weekend - you get no sympathy from the lads"
He did also give his full backing to boss Steve Bruce, who has seemingly turned the tide when it comes to fan opinion, after the particularly muted response to his appointment originally. "I'm absolutely pleased with how the season has gone so far, some people criticised getting Steve Bruce in but I supported it, he's a good Geordie lad and a top bloke so give him a chance."
"He's had a lot of injuries which he can't use as excuses but more than the average, he's holding it together and I thought the team defended brilliantly on Saturday."
Listen to Love Sport Breakfast every weekday from 6:30 am on Love Sport Radio