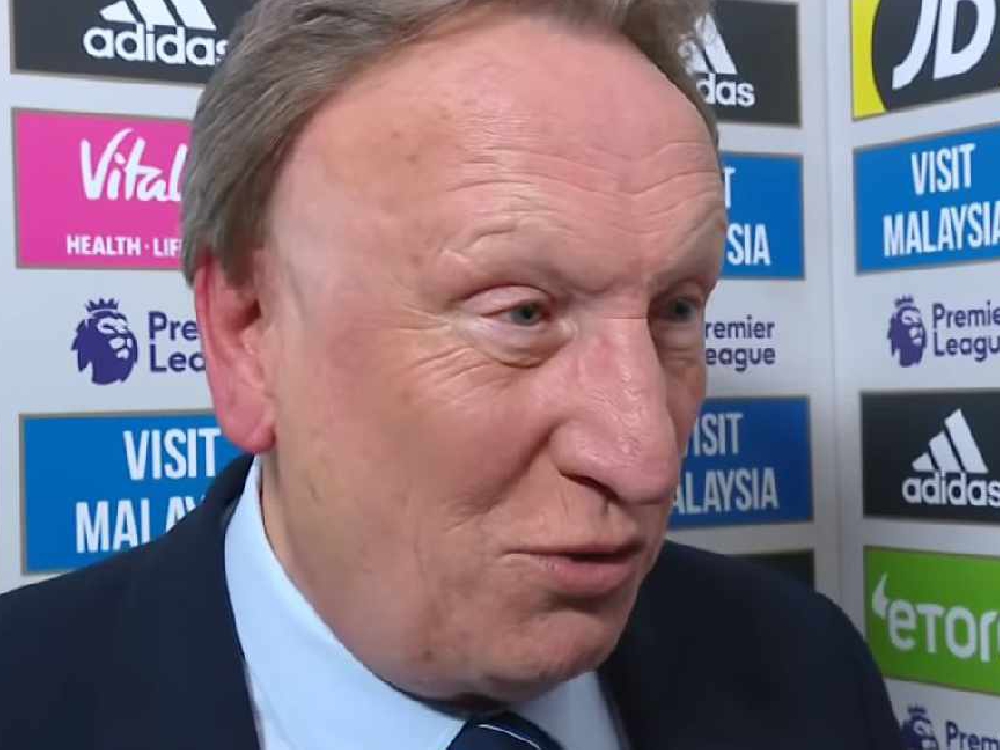 Warnock resigned as Cardiff boss earlier this week.
Neil Warnock should be made a 'Sir' because he saved Cardiff City Football Club, claims ex-Bluebirds player Andy Campbell.
Warnock, 70, announced that he was stepping down as Cardiff boss earlier this week, with the club currently 14th in the league with 21 points.
It may well spell the end of Neil Warnock's glorious managerial career that saw him secure eight promotions, more than any other manager.
Campbell told Love Sport Radio: "Ah he's saved the club.
"I felt really sorry for him this season. It's not worked out for whatever reason but when he took over they were 19th in the Championship and to then turn the club around and end up getting promoted the season after - incredible.
"The fans are really fortunate that they've had him at their helm and he's put them in a very strong position and whoever takes over now has got the squad to push on this season if they can bring a couple of players in in January.
"He should be Sir Neil Warnock in Cardiff.
"It takes a big man to walk away when things aren't going the way you want them to go.
"There's some young, new managers. He's 70 years old. He doesn't need the hassle or the pressure."
Warnock issued the following statement after announcing he was stepping down from the role:
"I am leaving my beloved Bluebirds after over three years in which there have been some of the best days in my long football career.
"I would like to thank Vincent Tan and Ken Choo for their support; Victoria, my secretary, who has had to look after me over the years; Kevin Blackwell and Ronnie Jepson, my ever-faithful sidekicks and friends; and all the backroom staff on both the coaching and the medical sides who have worked tirelessly to help us achieve the success we have had.
"A special mention also to all of my players, past and present, who have given me everything."
All the best Neil!
Tune in to Love Sport Radio for more great exclusives.