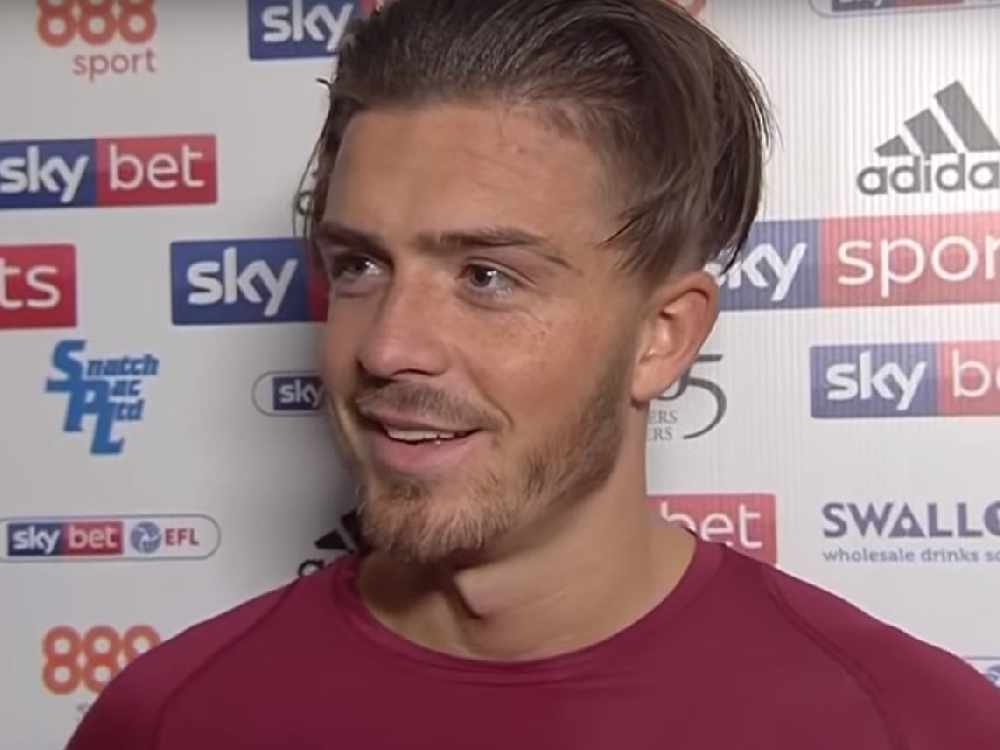 The ex-Aston Villa striker thinks Jack Grealish is the kind of talent essential to Villa's future success.
A shining light in Aston Villa's campaign thus far, Grealish's superb form has made him subject to constant speculation linking him with a move away from Villa Park. The 24-year-old has yet to earn an England cap, but he certainly didn't do any damage to his chances last night as he captained his side to a 1-1 draw with Leicester City in the Carabao Cup under the watchful eye of Gareth Southgate.
With names such as Manchester United, Tottenham and Arsenal all being regularly rumoured with the Villa captain's services - Dean Smith will know the kind of task he faces trying to prevent Grealish's head from being turned.
Speaking to Love Sport Radio, ex-Villa hero and former England international Darius Vassell is in two minds over his views on Grealish's future.
"He's such a talent and I'd love to see him fulfil that at the highest level, but I've still got a bit of Villa running through my blood and I wouldn't want him to go anywhere to be honest. I really think that he keeps things ticking at Villa, I feel like he's loved there by the fans."
"I feel like he loves it there as well, I know what that feels like when you're at the club you've always been at - if Villa want to be successful they need to keep hold of players like Jack Grealish."
Vassell also gave his views on Aston Villa's newest recruit, loan signing Danny Drinkwater; "I do think it is a little bit of a risk to be honest, he certainly is a quality player and he's going to want to be getting himself back into the form we know him for."
"I think right now, the amount of money that he's going to cost wage-wise and the quality that villa have got in midfield - it certainly would boost that having him in the team but I just believe that right now there are other players, they've got a good academy system, they've got players coming through - do they need to focus their attention on the goalkeeper and the striker first and foremost?"
With season ending injuries to both Wesley and Tom Heaton, Dean Smith could have no choice but to strengthen his side this month. Vassell thinks the foundations are already there for Villa, "January is a very important month for them, but I believe they have got a good opportunity for success."
Listen to Love Sport Radio on DAB Digital Radio, Online, smart speaker on via the Love Sport Mobile app.