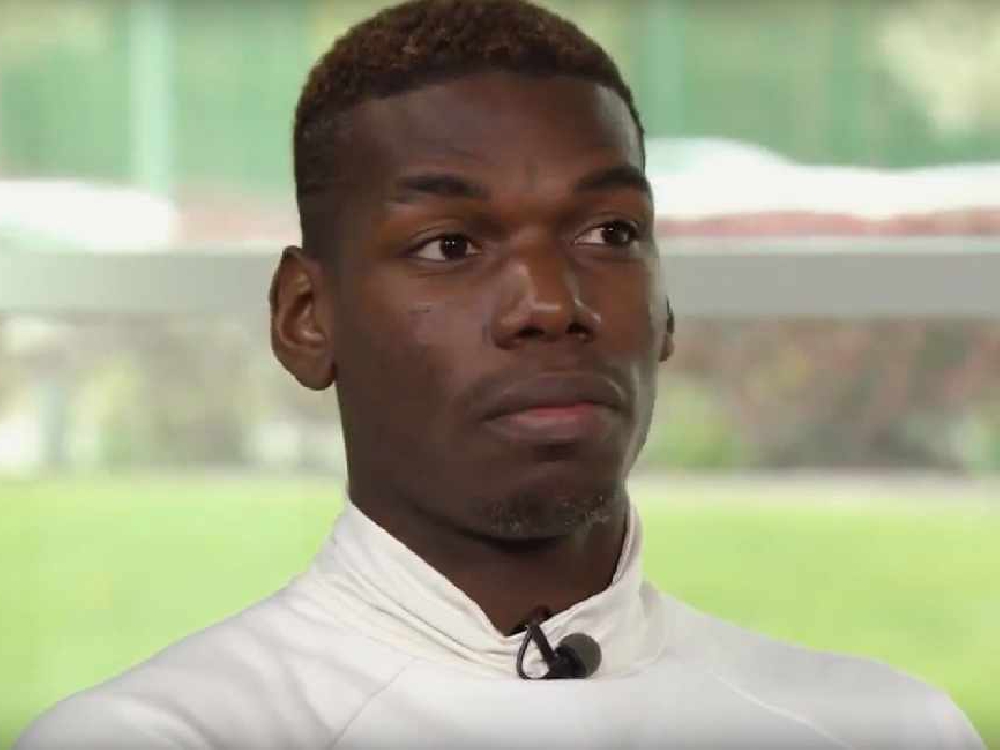 Is Pogba the problem at Manchester United?
Public relations has been a prominent topic when discussing matters at Manchester United recently. In a time when Champions League qualification appears to be a most crucial requirement, more than it has ever before when it comes to the long-term ramifications.
Player recruitment, player retention, kit renewals, shirt sponsorship renewals; all of these issues have the potential to be dramatically impacted by events on the pitch over the next few months.
One would presume that would be enough for the club to batten down the hatches and pull together in what could be a crucial period in the history of the Old Trafford club. It has been worrying, then, for the past three weeks, for supporters to see some parties reverting to type (if indeed the type had ever changed) in preference of self-preservation.
It is generally required that the United first team squad is in need of some major surgery. Band-aids were applied during the transfer window as Ed Woodward chose to dedicate time to recruiting a personal PR machine at the worst possible moment.
That decision irritated supporters who saw through it easily. But it was indicative of the mess at the club and representative of what those fans have come to expect; in terms of crisis, individuals have sought to protect themselves, to protect their own brand.
Worse still, it appears that decisions like this are being made independently. One would presume - one would hope - that the decision to hire a PR company would have been frowned upon internally by the club who have their own department which specialises in that area.
But that doesn't offend the support quite like the actions of a want-away player. Paul Pogba's actions in a supposed period of convalescence, at a crucial time in his career, have infuriated and divided the fanbase.
An ankle injury picked up in September was apparently aggravated by an alleged rushed return in the winter. A long-term injury to this part of the leg should give significant concerns about his condition, but conventional wisdom suggests he will be able to pass a medical should a move be on the cards. Reservations from potential suitors are based only on the fee United expect and not the physical condition of the player, which tells you what you need to know about how the football world perceives this situation.
Those connected to Old Trafford are bewildered. One former manager of the club told me he could not believe Pogba had been in Dubai and Miami, taking long-haul flights and posting videos of being fairly active on social media.
If that would have been enough to provoke significant disciplinary action from previous regimes, events of the past week would have been enough to set a permanent 'on' switch from a certain hairdryer.
United cancelled their plans to travel to the Middle East for a training camp with the official line being one of safety concern. They instead plumped for the reasonable closer stationing of the Spanish coast. While they were in Spain, Paul Pogba was pictured in Dubai.
It is wholly representative of the farcical nature of the last few years at Old Trafford that there is a great divide in the support when it comes to just exactly gets that support. In days gone by even the greatest players could not take on the manager of the club and expect to win.
But there has been a gradual shift in this attitude. It began with a reasonable exertion of power, a struggle you would expect to take place, a struggle seen all-too-often in football, when a manager without a record of achievement went toe-to-toe with players who had won everything there was to win.
In the dressing room battle between David Moyes and the likes of Rio Ferdinand, well, results needed to be perfect on the pitch for the manager to come out on top. They weren't. He didn't.
Louis van Gaal infamously confessed to having disagreements about his training sessions with senior players Michael Carrick and Wayne Rooney. The legendary trainer-coach felt this was healthy, but under-estimated the impact making it public would have.
When Van Gaal was dismissed in 2016, and his style of football high on the list of reasons, it gave all the more power to the dressing room.
Ed Woodward facilitated and accelerated this vulnerability of the manager's position by consistently butting heads with Jose Mourinho; vetoing defensive targets in the summer of 2018, and then refusing to sell Anthony Martial.
Martial has all the ability in the world but his stature in the game is not quite that of a Rio Ferdinand or Wayne Rooney. One might argue that Paul Pogba's is equal, by virtue of his World Cup win and Serie A triumphs, but if we are evaluating on credit in the bank at Manchester United, there is nothing to suggest Pogba has genuinely matured from his first spell at Old Trafford, where his erratic form ultimately convinced Sir Alex Ferguson that he was dispensable. The prevailing truth is that players of much lesser accomplishment at United are able to have a powerful influence over the stability of the manager or at least the conviction of his opinion and decisions.
Perhaps there is a strong argument in simply acknowledging the fact that Ole Gunnar Solskjaer is not Ferguson. That a manager should have a strong enough foundation, a solid reputation and track record, before he could be victorious in a power struggle over a star player, for risk of him making an error that could prove costly to the club.
But there has been nothing since Mourinho's departure (and there was a man with the track record) that suggests it was worth investing in the player above the manager, that it was worth undermining that role of leader in the hope that a talent would suddenly flourish. It was a mistake, even if, ultimately, Mourinho's position did become untenable.
These decisions have ultimately led to a scenario where the club's star player is anywhere but Manchester - anywhere even now being a part of the world United have decided against going at this very time - and his reputation is growing in his absence among those who observe the current struggles and convince themselves that things would be much better with Pogba in the side, when the reality is that his form - regardless of what the statistics might tell you - has been reflective of the mediocre standards United have been suffering for the last two years.
There are of course plenty who would read that opinion and strongly disagree. There is an unavoidable truth, though; under Ferguson, for example, or even under Mourinho had he had the backing of Woodward, the events of the last fortnight would have been enough to end Pogba's career at Old Trafford. David Beckham and Jaap Stam were two players whose contribution to the club's history far exceeds that of Pogba's, and yet were deemed expendable for issues that were, in comparison, much less problematic.
It's time for the Manchester United manager to have a period where he is the decision maker at the club; where he is the one who chooses whose playing careers start or end at Old Trafford. It is the only way to re-assert the standards which have been gone for so long they simply don't exist anymore. It is fundamental to the turnaround of the fortunes of the club.
The problem is, while individuals are more concerned with protecting their own reputation, the club will inevitable continue to suffer. Solskjaer, to his credit, clearly makes the decisions he does on behalf of the club. If a few others followed his example, there would be an immediate improvement, at least when it comes to the the public presentation.