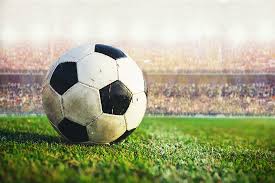 Gordon Smith thinks coaches need to change their attitude towards young players.
Football fans have missed out on watching some top players playtime game because they have not been able to cope with bullying from coaches as they were coming through the youth set-up, according to ex-Manchester City, Brighton and Rangers player Gordon Smith.
Smith told Love Sport Radio that the 'old school' mentality of having to toughen players up could be damaging and that staff need more 'psychological training' to nurture young talent.
It comes after Liverpool's Trent Alexander-Arnold gave an interview in the Daily Mail where he revealed how, in a bid to toughen him up, Liverpool coaches would laugh at him when he made mistakes and deliberately ask the club's best young attacking players to try and make him look stupid.
It might sound mild, but things like this can have a big impact on a young player.
And Craig Bellamy faced allegations of bullying while a youth team coach at Cardiff - something he denied and was cleared of.
Smith thinks clubs need to take a look at how they treat young players coming through their ranks.
He told Love Sport Breakfast: "It's not the same as it was in my day.
"People would say anything to you, people would give you a lot of abuse but you now why they did that?
"They actually felt it made you stronger if you could deal with that, but in a lot of cases it didn't work that way.
"We've lost a lot of good players over the years because they couldn't handle being treated in that manner.
"It has changed a lot, people are trying to make it better now.
"A lot of people who are old school still feel you have to be hard but we should have a bit more psychological training so coaches can realise that it can have a detrimental affect on people."
Tune in to Love Sport Radio for the latest exclusives.