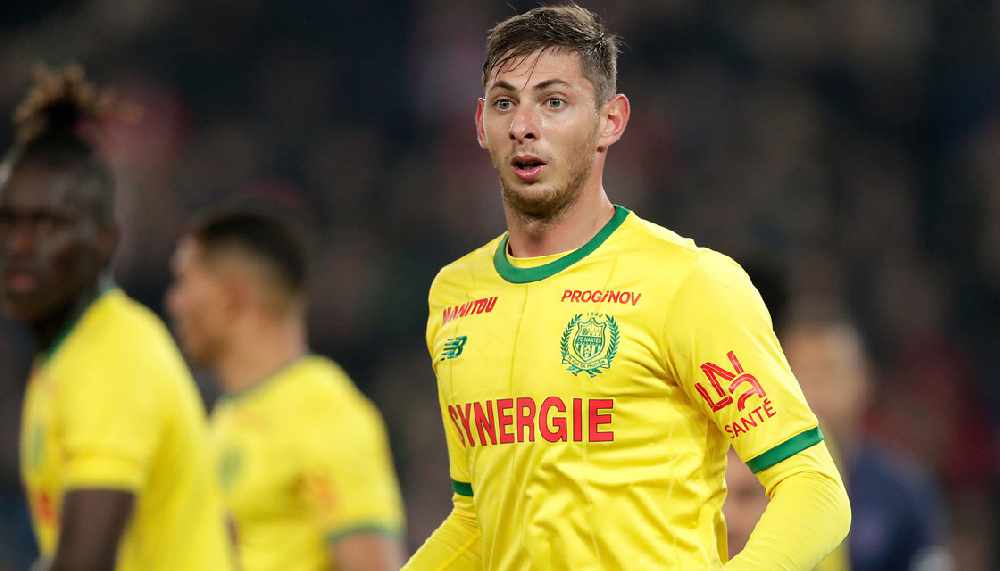 Author of 'The Killing of Emiliano Sala', Harry Harris, raises important questions.
Questions have been raised as to whether or not the pilot of the plane carrying Emiliano Sala, which crashed into the English Channel, may have parachuted out before it came down.
The author of a new book called 'The Killing of Emiliano Sala', Harry Harris, alluded to the shocking claim live on Love Sport Radio.
He said that he suspects 'foul play' and claims David Ibbotson had 'fantastic skill' when it came to skydiving and questions why his body has never been found.
Harris, who has been a top sports journalist for many years, told Love Sport's Breakfast Show: "I have been investigating it with the Daily Telegraph right from the word go. And I had a bad feeling about it. The more you viewed the more you'd sense something was wrong. I do suspect foul play.
"I've got to be very circumspect in my description and the words that I use because I can tell you there are some people out there who do not want you to read this book and there are people out there who tried to stop me investigating this case.
"I think there are numerous clues. I have said my suspicions are foul play. It's a full-scale investigation in to what happened.
"First of all the more experienced pilot wasn't able to perform his duties on that day and he passed it on to somebody else. And that person has been arrested under caution and they are investigating criminal manslaughter.
"The pilot who was handed the flight was colourblind so he shouldn't have been flying at night. Which he did because the flight was delayed.
"He wasn't licensed to take commercial flights and it's proven in this book that it was a commercial flight. He was a part-time plumber and DJ and he wasn't familiar with the controls.
"But he did have one fantastic skill. He was a skydiver and he has not been found. You would assume the footballer was strapped in the plane at the bottom of the English Channel…but no sign of the pilot.
"The aviation authorities weren't going to salvage the plane. It had to be salvaged by a private firm.
"And it showed there was carbon dioxide there. How did it get there?
"Now, I'm not talking about this specific case - but there can only be two logical explanations. Either there was a mechanical fault or it was put there.
When this poor guy got aboard that plane, there was a lot of agreement as too who he belonged to. Was he a Nantes player? Or a Cardiff player?
"His contract went to the Premier League and they rejected it as being unsuitable for a contract to be registered for the Premier League. So he had no contract to play in the Premier League.
"Cardiff at one point thought they'd signed him. You could argue that there were a lot of people with their fingers in the financial pie. I think you'd be surprised in the amount of people who were involved in a player who came from South America to Nantes.
"There is a lot of detail in the book about who and why.
"Football transfers are like the Wild West. It comes back and slaps you in the face. It is a concern.
"There is deep concern about what you might find out in this book about how this transfer was conducted is commonplace."