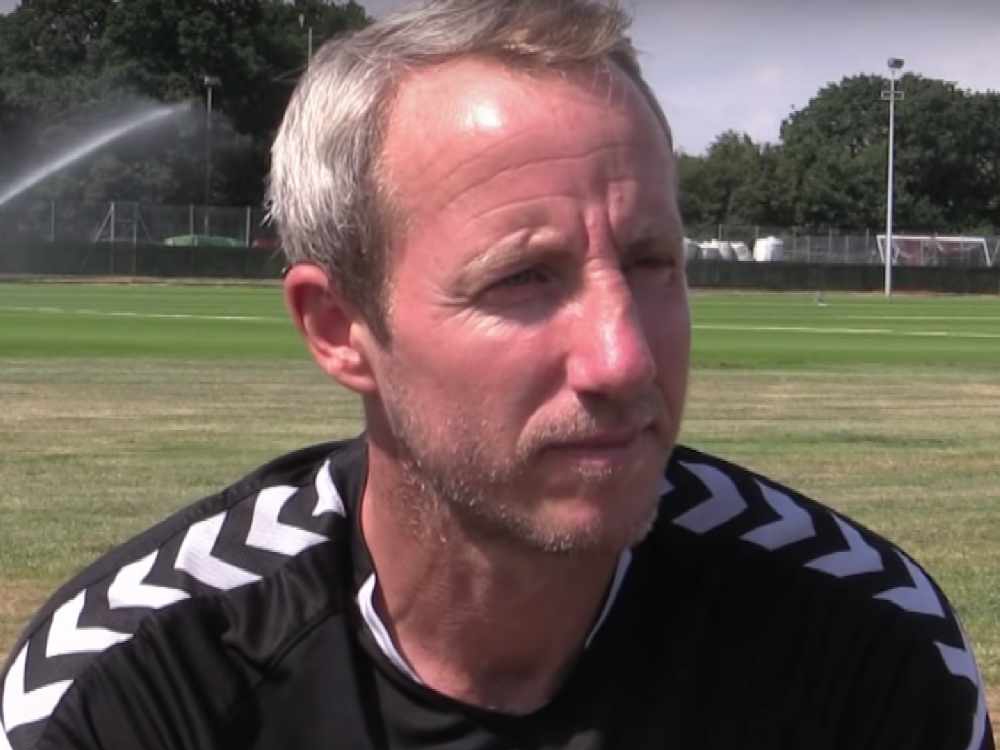 And Lee Bowyer says he wants to stay at the club.
Premier League legend Dean Kiely cannot speak highly enough about the excellent job Lee Bowyer is doing at Charlton this season, telling Love Sport Radio about the 'winning mentality' he has instilled in his players.
Charlton were predicted to struggle in the Championship this year after gaining promotion from League 1.
However, Bowyer's side have managed to slot in nicely in mid-table, currently sitting in 11th place on 22 points, even securing a 3-0 win against promotion hopefuls Derby County earlier in the year.
Kiely told Love Sport Breakfast: "Once Charlton got back into the Championship people were talking and saying 'well, they're back in the Championship, it's going to be tough for a newly promoted side...'"
"But what's been really impressive is Lee Bowyer has taken that winning mentality and that winning feeling from a lower division and carried that momentum on - regardless of whatever opposition they play.
"And there are some big, big teams in the Championship.
"They've taken that winning feeling from within it's all about what's happening at Charlton.
"They've applied it and got some great results and to be in and around it is impressive at this stage in the season.
"It's a good, solid foundation to work from for them."
Charlton's next game is at home to Cardiff City on Saturday and Bowyer's men will be looking to kick on.
Recent results haven't been too great, losing against Millwall and Preston.
But Charlton fans will take some comfort from Bowyer's recent comments when asked about whether or not he'll stay at the club, amid rumours of a move to Cardiff City.
Bowyer said he wants a three year contract with Charlton, so he has something to build a future around - which doesn't sound too much like a man who is desperate for a move away.
He said: "It's not just me – all of the staff would like to get proper contracts - and fair contracts.
"But mine runs out in June and I'm going to be asked a million questions again about when I will sign a new contract.
"I'd rather have a three-year contract, like other managers do, and then you might have some stability and something to build with. You'd think 'okay, I've got a bit of time' instead of the way things are here."
Tune in to Love Sport Radio every day for the latest sporting exclusives.