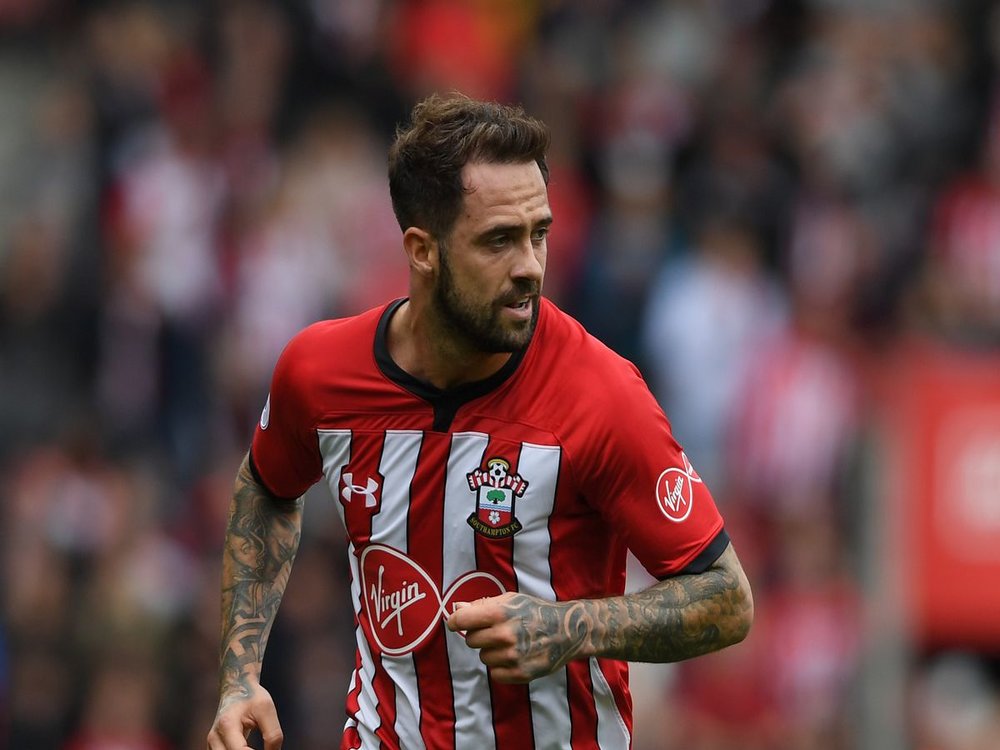 'He can't not be in Gareth Southgate's thoughts to be honest.'
Danny Ings is forcing himself into Gareth Southgate's shop window for Euro 2020, according to Southampton great Francis Benali.
Benali told Love Sport Radio that the Saints man is 'feeling the love' and is relishing being back at his hometown club.
He said: "He's come back to his hometown club. I think that in itself was a big thing.
"We've all seen the talent he has - he's a goalscorer.
"Injuries have halted his career. Having a run of form and being injury free is something he's enjoying.
"And just that confidence and belief that comes from playing well and regularly.
"In his own words he's feeling the love down here from Southampton.
"He's enjoying his football but it's also down to a lot of hard work. Hasenhuttl expects his team to defend from the front.
"He can't not be in Gareth Southgate's thoughts to be honest.
"I think Gareth might be looking to go for younger talent in the strike department with Tammy Abraham and Jamie Vardy, although we know his position on international football now.
"I think Danny Ings has put himself in the shop window for England now."
Southampton have managed to climb to 13th in the Premier League after a poor start that saw them get thumped 9-0 by Leicester City.
Saints take on Crystal Palace in the Premier League tonight and Benali thinks they've got a good chance of securing all three points.
He said: "I think there's been a big turn around. We were looking in a dire position a while back - the catalyst for that was a big defeat to Leicester City.
"Since then, Ralph Hassenhuttl looked at his management and the players did. There was an awful lot of honest at the time.
"Returning to a four four two has worked. But to climb up the table the way they have done has been nothing short of miraculous really.
"It's disappointing that they've been in such leading positions - no other team in the Premier League has given away points from winning positions as much as Southampton."
Manchester City manager Pep Guardiola has stated that he thinks one of the cup competitions should be dropped in order to ease the burden on players.
Benali said: "We see cup competitions line-ups being massively changed by the top sides in the Premier League.
"The line-ups are almost unrecognisable. Should prices be reduced?
"The volumes of games, some clubs are playing a huge amount of football in a short space of time and you only have to look at the number of injuries teams picked up over the busy winter period.
"But that comes down to the squad and management - they have to make sure they're at the level required.
"It would be a shame to lose a cup competition but it's certainly intense for these players. It's not easy, that's for sure."
Tune into Love Sport for the latest top exclusives.