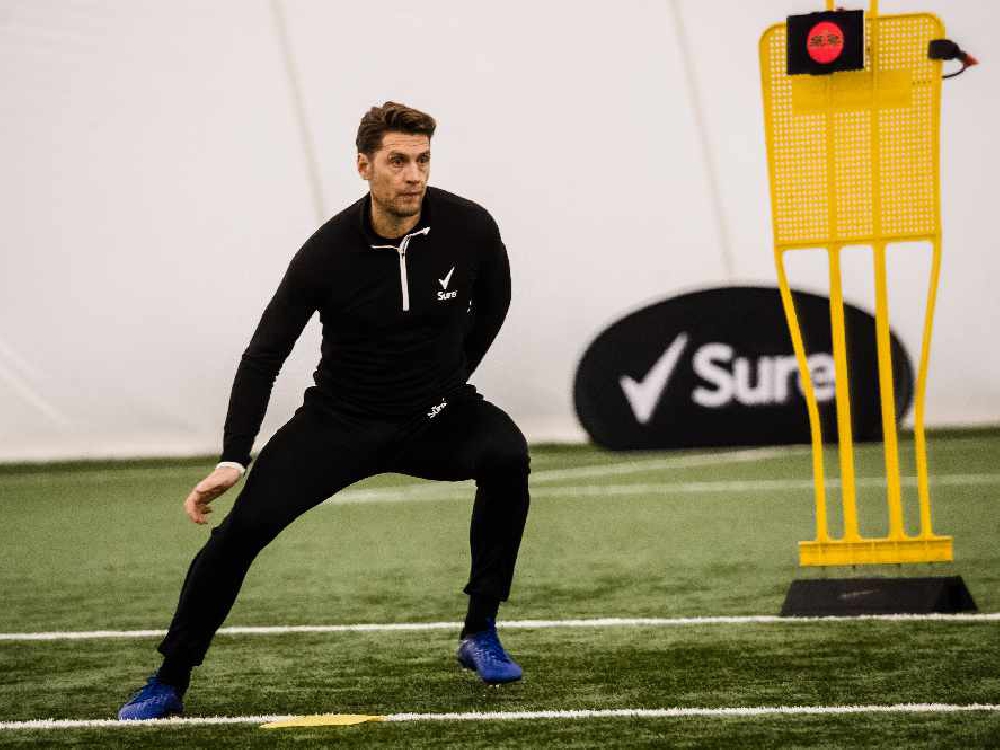 England's forward line might be as potent as it has ever been with 10 goals in the last two games and a free-flowing attacking style that is starting to make us all believe in the Three Lions again.
Many will be ascribing the credit to Gareth Southgate, Harry Kane, Raheem Sterling or even Callum Hudson-Odoi - but not many will mention the name of Allan Russell.
Alongside a goalkeeping coach, a physio, a fitness coach and a masseur, Southgate has in his retinue a dedicated striker coach.
Russell was a professional striker himself in his playing career, although never to the level of those whom he now trains, especially when charged to instruct the likes of Love Sport's own James Gray and Guy Watts in the art of being a striker.
An indoor dome in west London, which houses a full-sized artificial pitch often used by QPR, is the venue for the early-morning session in which Russell puts the two Love Sport amateurs through their paces.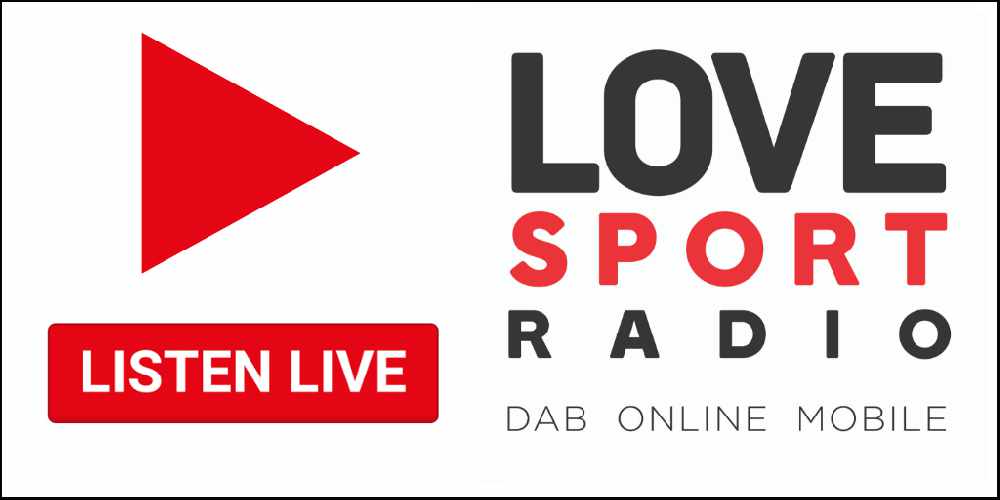 We are told that in Allan's line of work, movement is everything. Everyone remembers the finish, but it's the vital movement in the build up to the goal which allows the space for the striker to deliver.
"The key points are explosive movement, changes of pace in your movement," Russell tells us.
"This is not a standard drill but it's been developed for this series and what we've been putting the players through at Chelsea, Everton and Manchester City."
This certainly isn't your standard shooting drill with one player laying it off for the other and off to the back of the queue. An iPad mounted on a mannequin flashes different colours in my face, corresponding to cones I must run around before receiving a pass for a touch and a shot.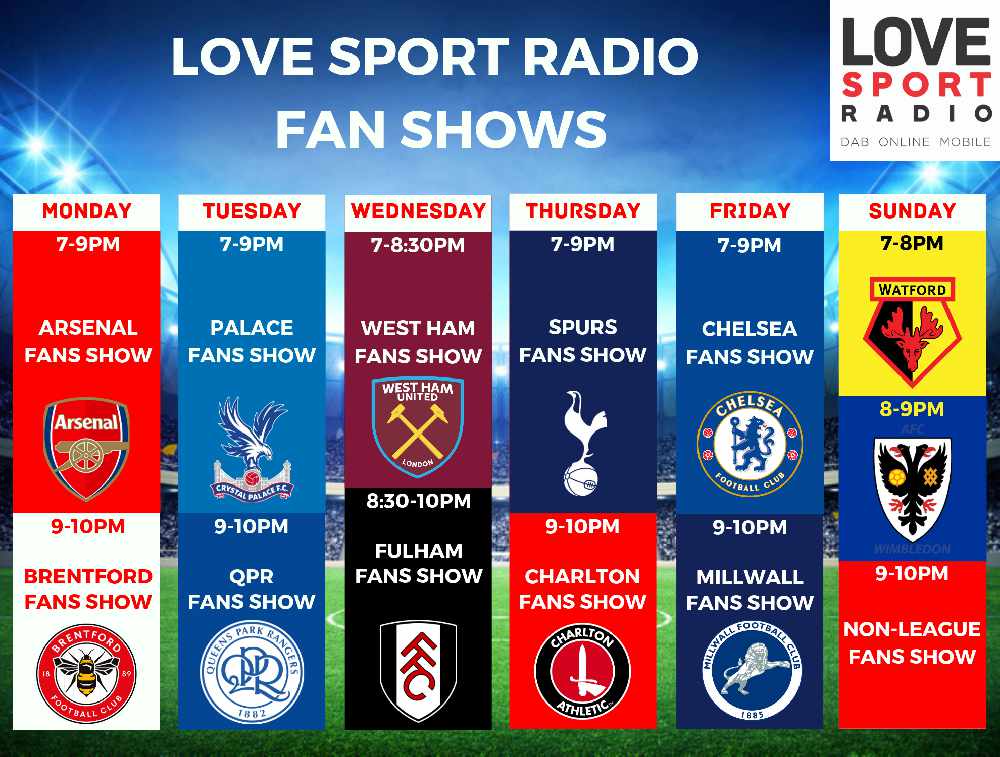 Seconds later, I have to pretend I'm not getting the ball before bursting into action, playing a one-two with Russell and tucking the ball past the keeper (in theory).
Two more crosses following in quick succession, the second of which sees me scythed down by the overenthusiastic keeper and I end up in an embarrassed heap.
"The timing of the movement is key and your contact with the ball - the timing of when you're arriving into an area," Russell preaches afterwards.
It is clear that the softly-spoken Scot has analysed every element of playing up front, from finishing to body language, and that defenders facing a Russell-trained forward will not be in for an easy day.
He points out that my brain moves faster than my feet - not hard, in fairness - but also that it's not a rare problem for strikers.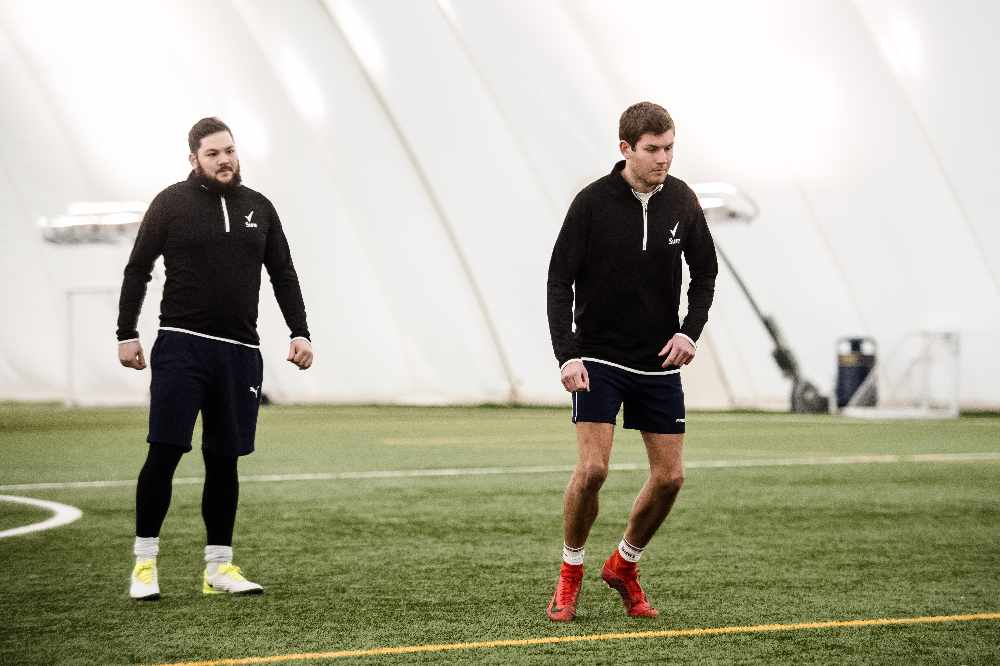 "A lot of players before they've even hit it are thinking about it flying into the top corner or beating the keeper rather than focusing on the actual contact with their foot and the ball and how they prepare themselves technically for the contact," Russell says, after coyly claiming he would have to look back at the tape to compare me with colleague Guy.
"It's not easy to get time to focus on the ball. It takes practice and repetition but focusing on the contact is vital."
At least I made contact. A bit.
Russell's own playing career is, after failing to earn a contract at 17 with Rangers, a curious tour of lower-league Scottish football with a four-year spell tacked on the end in America.
He is not the only one to have crossed the pond in search of inspiration. Southgate himself, interviewed at the Super Bowl, admitted he had been at a conference with the Atlanta Falcons staff to see what he could learn from them.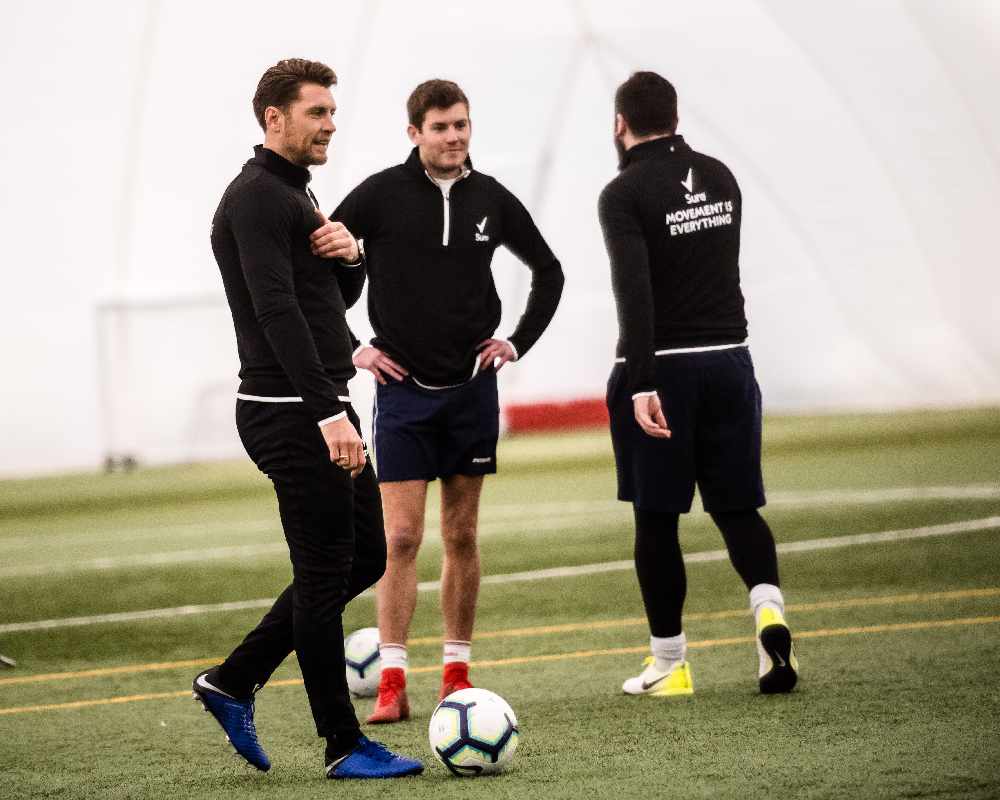 Russell, a 38-year-old whose job as England striker coach is rare in football but an everyday type of role in its American counterpart, is similarly enamoured with their approach.
"I think for most footballers there is a natural progression into coaching but I was always interested in the specifics of striker stuff and the detail of what should be involved in training strikers. That's definitely my passion," Russell admits.
"The States changed my mindset on specifics and although I was detailed, it made me even more hungry to train players with the detail that I do.
"The States are good when it comes to taking players and developing them in numerous sports."
Russell is tight-lipped - and well briefed - when it comes to specifics around the England camp but his influence is clear. The most obvious example is Raheem Sterling, who has doubled his international tally in the last two games, his 48th and 49th caps.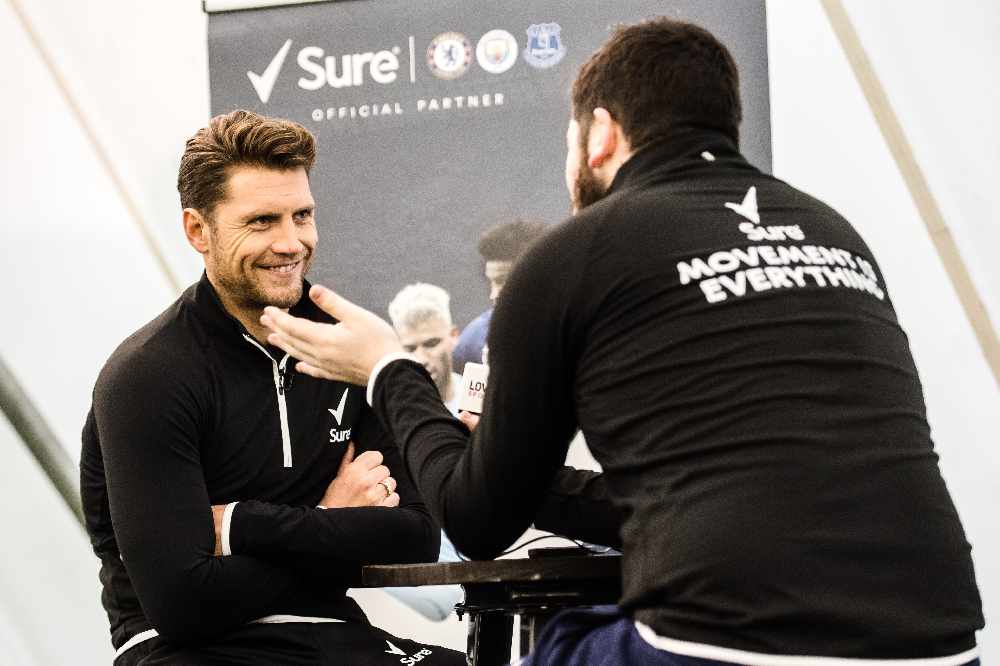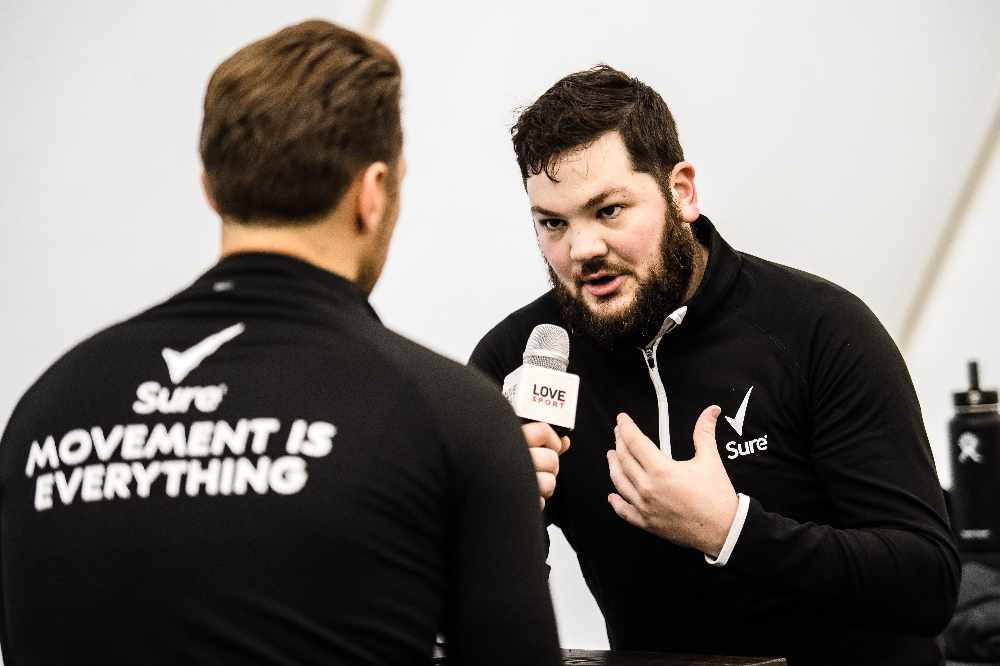 The 24-year-old has already won far more medals that Russell could have dreamed of as a player, but he insists the lack of experience has never seen his credentials questioned.
"I've not really come across that because if you're feeding the players the information that is helping them then that natural respect is there.
"Just because you've not played at the highest level, it doesn't mean you can't coach at the highest level.
"You've got to be comfortable with that which I am and the fact I didn't play at the highest level made me hungry to help players and train players in order for them to hit their peaks."
Peaks which England fans hope will end with the first piece of silverware since 1966.
Sure is on a mission to inspire people to move more, because movement is everything. Join the conversation on Twitter @Sure and Instagram @SureFootball #NeverMoreSure