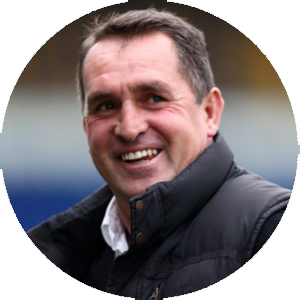 Loving Sport on: Posh Boys on Drive
While the madness in the dog may have subsided in recent years, Martin the Manager still lurks somewhere beneath Martin the Broadcaster (who, by the way, is a joy to behold).
Years of experience in football have formed a treasure trove of tales, which he happily regales throughout the week with the Posh Boys, adding to expert insight on topical chat from within the game.
According to the man himself, "You feed the horse, rub it, kick the thing sometimes and sometimes you cuddle it. But if that horse doesn't want to jump that hurdle, it doesn't matter how good a jockey you are. But God did they jump high today."
Plenty more where that came from, on weekdays, 4pm to 7pm.