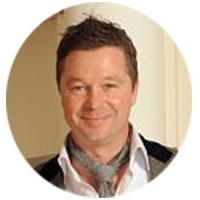 Loving Sport on: The Martin Bell Show
As one half of comedy duo Bell & Spurling, Martin came to prominence in 2002 with the multimillion-selling smash hit "Sven Sven Sven".
He continues to gig all over the world with the All Star Band and boasts bookings from celebrity subjects such as Simon Cowell and Rod Stewart.
Now back in mainstream media with Love Sport, Martin tackles current affairs (and pretty much anything else he likes, to be honest) every weekday at 10am.