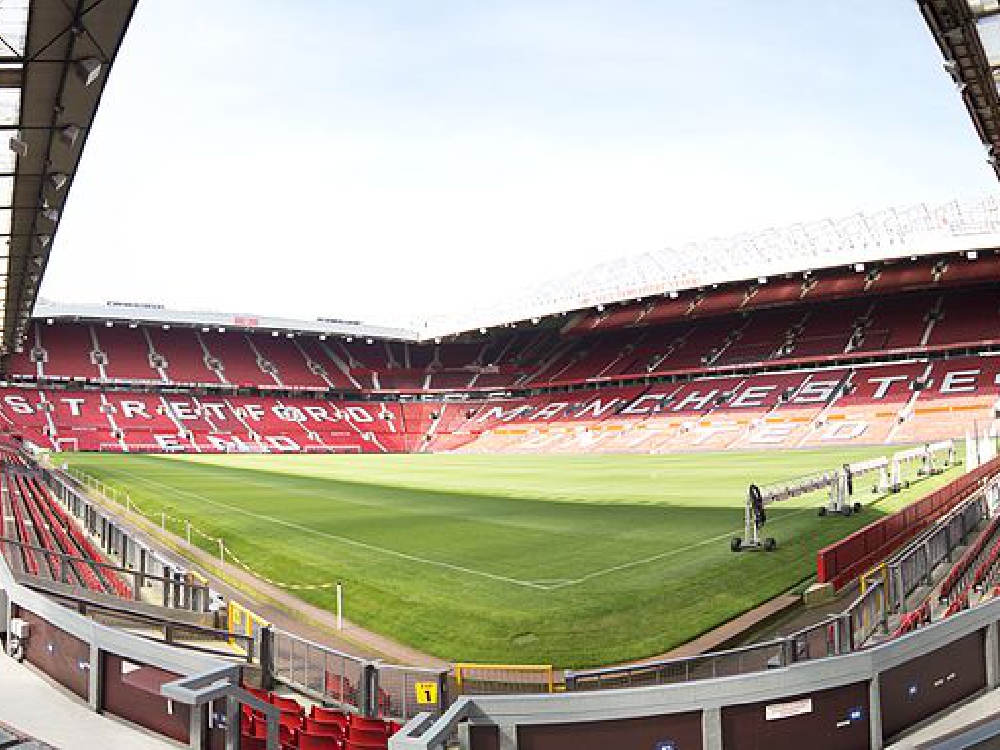 Love Sport Radio's Manchester United correspondent Wayne Barton gives his player ratings from the Manchester Derby where Manchester United triumphed 2-0 over neighbours Man City.
Manchester United recorded a potentially significant victory against Manchester City; Ole Gunnar Solskjaer was able to enjoy a win that will personally feel very important.
Anthony Martial and Scott McTominay scored the goals in an intense derby which was reminiscent of United's performances in their rebuilding period between 2004 to 2006. It required concentration and a rearguard action, but City, despite having most of the ball, offered little threat and Solskjaer - having been criticised for his tactics in such games in the past - emerged from this encounter with a huge answer for those naysayers.
LISTEN TO THE MANCHESTER UNITED FAN SHOW EVERY SUNDAY FROM 8PM ON LOVE SPORT RADIO
The United boss went with the three-man defence which has served him well in recent big games, notably at Chelsea a few weeks ago. Luke Shaw was in to play at left centre-back and Nemanja Matic and Fred resumed their central midfield partnership with McTominay sitting on the bench.
The game followed a predictable pattern; United were happy to let City move the ball around for the opening twenty minutes and though Sergio Aguero's hard work almost presented a couple of opportunities, the hosts navigated that spell with some comfort.
Just before the half-hour, they looked to change gear. Anthony Martial - who had started to get a couple of sniffs on goal - was alert to a quite wonderful Bruno Fernandes chipped free-kick, and got a volley in on goal. City 'keeper Ederson ought to have done better, but the ball went in.
City debated the award of the free-kick but were relieved when they didn't concede a penalty; Fred appeared to be tripped in the box, but Mike Dean confusingly awarded the Brazilian a yellow card for simulation. The bizarre decisions didn't stop there. Early in the second-half, Brandon Williams appeared to be playing Aguero onside, but the referee's assistant flagged. The United defence stopped, and Aguero half-heartedly put the ball in the net; there was, however, a VAR check, which confirmed that the striker was onside. Dean, however, ruled no goal, which was probably the sensible thing to do in the circumstances.
LISTEN TO BARCLAY AND BARTON ON LOVE SPORT RADIO, EVERY SATURDAY FROM 10PM
United set up in the second-half the same way they had in the first. City had all of the ball but were stuck moving it from side to side as they were unable to penetrate a focused home back-line. Instead, Solskjaer's men looked dangerous on the break, with Dan James looking like a lightning outlet.
Pep Guardiola's team had their best opening in the 75th minute. Riyad Mahrez found space behind Brandon Williams but his cross was just missed by Raheem Sterling; after collecting the ball, Gabriel Jesus forced a save from De Gea, but it was hardly taxing. Solskjaer promptly made changes, bringing on Eric Bailly for the tired but impressive Williams, and McTominay for the willing and impactful Martial.
It added a bit of pump to a display which barely needed it. Odion Ighalo then came on for Fernandes to see the game out; his hold-up play to kill the ball was smart, and from one such move he found Fred; his ball was collected by Ederson, but in the goalkeeper's haste to get the ball forward, he misplaced the throw and McTominay, from fully 40 yards, sent Old Trafford wild with a controlled finish.
It evoked memories of Gary Neville kissing the badge in front of Liverpool fans in January 2006; Darren Fletcher scoring a header against Jose Mourinho's Chelsea, or Wayne Rooney adding salt into the wound to break Arsenal's 49 game unbeaten run. It feels as if United are at a similar point in their redevelopment; with undoubted quality and potential in their team, but not enough to make them too proud to do the leg work.
At their best, a basic principle has been to earn the right to play. It is a quality taken for granted and missing much too often in recent years, but a quality which is returning thanks to the current manager. The tenacity and commitment invigorates the support and they will be forgiving of a side who understands and accepts its own limitations but still tries to win the game.
In reaction to the second goal, Solskjaer turned to the stand, presumably to look for Sir Alex Ferguson, and it seems likely that the legendary manager imparted some advice about how to handle such occasions. A common complaint about United players in the last four years has been an accused lack of application. Not one player was found wanting.
Solskjaer has had to face questions about his future at every setback and it is about time that some praise was forthcoming. This was the third time in four games he has tactically outwitted Guardiola, and in this game the performance was emphatic enough to make the point that possession play can be a pointless exercise if there is no penetration or potency. It was emphatic enough to show that possession play in itself is not, exactly, beautiful football.
The City boss felt his team had played well. On the day they came up against a side who were better on the day, more clinical and more decisive. Nobody could argue that United didn't deserve to win the game.
TAKE OUR DAILY QUIZ TO TEST YOUR SPORTING KNOWLEDGE
There will be some who criticise the rearguard nature of the approach but the truth is that Fred and Matic ought to be taken to school by a team supposedly coached by the master.
That they weren't is a credit to Solskjaer, who has created a team that performed better than the sum of its parts. It was a masterclass in how to allow a team to have the ball and wear itself out, and another impressive clinic in coaching from the Norwegian. One wonders just how good and proactive they can be once Solskjaer is able to shape the entire squad as he wants.
At the same time, there is a growing restoration of good faith and good feeling around the manager; the same good feeling that has been derisively dismissed in recent times. It feels like United again, and, whilst they will naturally want to make the next step in terms of dominating these games, most observers will understand that is a part of the process that is still to come.
At the very least, as things stand, Solskjaer is very much impressing rather than failing. His signings were again brilliant - the game was always likely to be decided by a moment of quality by Fernandes, whilst Maguire and particularly Wan-Bissaka were magnificent. James will know his decision making needs to improve, but it will; what a rapid pair of feet United have at their disposal.
Luke Shaw's performance was almost faultless after a bumpy start, and the smart and considered decision to bring back Matic instead of rushing McTominay back in was crucial to United's balance on the day.
READ ALL THE LATEST TRANSFER RUMOURS HERE ON LOVE SPORT
Solskjaer finds his decisions vindicated more often than not and you have to buy into the idea that his post-match declaration of needing three players to challenge will be indulged by the owners. That is for the future, of course. It is worth remembering that those older Ferguson performances were built upon with the signings of Nemanja Vidic, Patrice Evra, Michael Carrick and Carlos Tevez to name just four. Those types of acquisitions enabled United to be more pro-active and aggressive in games.
At this part of the building process, United fans have been crying out for their team to have some sort of personality. Yesterday was the greatest indication yet that one is beginning to show itself.
Roy Keane, speaking in his role as pundit, was quick to praise the performance and the manager, but was equally fast to point out that this will need to be replicated in the next game, and next game after that. He is right. And there is no predicting how those results and performances will go.
Some things are worth more than three points; and that reminder of what Manchester United are all about is something that the supporters will cherish and thank Ole Gunnar Solskjaer for when remembering this fantastic display.
Ratings:
De Gea 7
Wan-Bissaka 9
Lindelof 7
Maguire 8
Shaw 8
Williams 8
Matic 8
Fred 8
James 8
Fernandes 8
Martial 8
Subs :
Bailly N/A
McTominay N/A
Ighalo N/A
LISTEN TO LOVE SPORT RADIO - THE UK STATION GIVING FANS A VOICE!