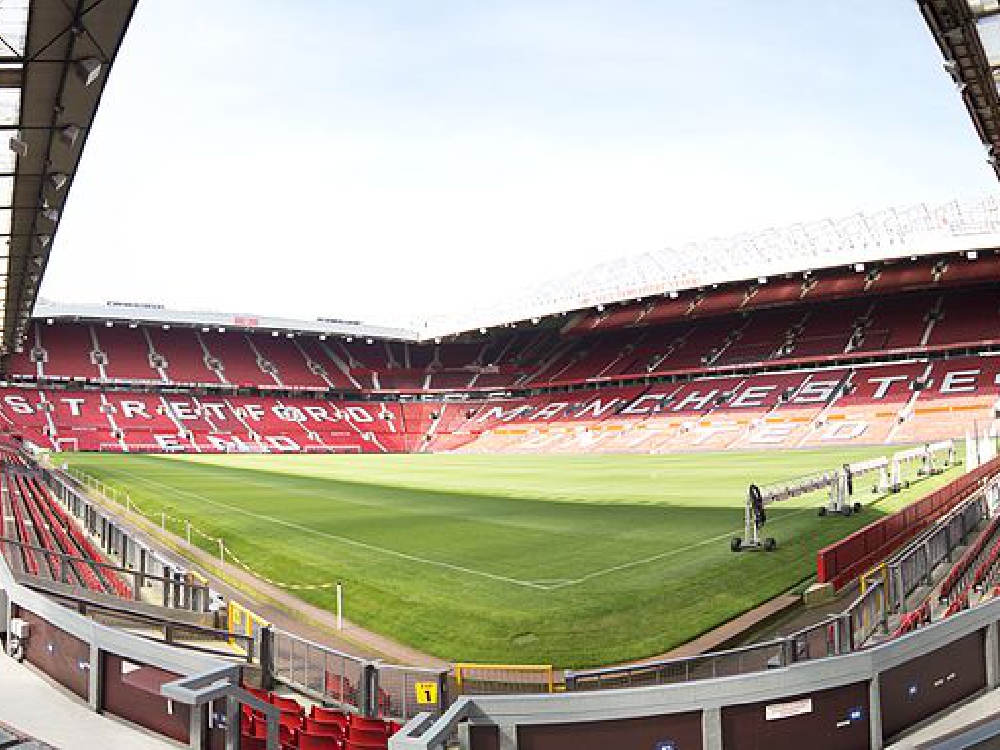 Manchester United are through to the FA Cup quarter-finals after a routine victory over Wayne Rooney's Derby County.
Luke Shaw got the opening goal and Odion Ighalo scored a brace as he continues to win the affection of United supporters; Ole Gunnar Solskjaer will be happy with the progress but might well have come away from Pride Park with a few headaches.
Those were present before kick-off. Injuries to Aaron Wan-Bissaka and Harry Maguire meant they were absent from the starting line-up. Anthony Martial and Dan James also missed out with knocks; Martial's appearance as a substitute suggests his rest was a precautionary measure.
LISTEN TO THE MANCHESTER UNITED FAN SHOW EVERY SUNDAY FROM 8PM ON LOVE SPORT RADIO
There was so much attention on Wayne Rooney that it presented an opening for other Rams players to cause a nuisance. Louie Sibley went close with an opening effort and was then caught up in an entertaining ongoing scuffle with Scott McTominay.
United's performance was not as fluid as it has been with Bruno Fernandes in the number 10 position; despite the presence of Juan Mata, Solskjaer's team never really controlled the deeper midfield, which would have been a matter of concern due to the fact McTominay and Fred had been the flourishing pair prior to injury. Now it looked like their first game together.
The concentration of the visitors was strong, and defensively - with Victor Lindelof moving to the left of centre and Eric Bailly coming in to play on the right - they were solid enough to never really look anxious. In the 33rd minute, United's solidity was rewarded with an opening goal; Bruno Fernandes and Jesse Lingard tried to get a shot on goal but the ball bounced around, eventually coming to Luke Shaw, who drove the ball into the ground. It bounced over the goalkeeper and in.
Eight minutes later it was 2-0 and, really, tie over; Shaw did well again, and Ighalo showed quick feet to clip the ball into the net. It was the sort of scruffy predatory goal he has been brought in to score.
LISTEN TO BARCLAY AND BARTON ON LOVE SPORT RADIO, EVERY SATURDAY FROM 10PM
The hosts were rejuvenated after the break and put up a spirited fight, but the fire was extinguished when Mata and Ighalo combined again for the latter to score.
In the last minute, Wayne Rooney had a free-kick; the entirety of Pride Park was willing him to score, except that is for Sergio Romero who had a clean sheet bonus in mind and spoiled the party with a superb save.
The raucous away end showed what progress in the FA Cup means to United and there was a continuous show of support for the manager.
It still remains a precarious position for Solskjaer who knows one or two bad results will plunge him into crisis again; and next on the agenda is a team who have dished out two humiliations to his side at Old Trafford in the past year- Manchester City.
On those occasions United were cut open far too often, far too easily due to a bold attacking approach that was perhaps naive.
One would presume this approach would be solved by a more considered approach but Solskjaer's preparation in that regard has been affected by injury and return from injury.
READ ALL THE LATEST TRANSFER RUMOURS HERE ON LOVE SPORT
Clearly as far as Wan-Bissaka and Maguire are concerned it will be a case of wait and see. But Solskjaer is surely likely to have some worries about the way his midfield appears to have reset; Nemanja Matic and Fred have been so solid, and attempts to reintegrate Scott McTominay have seen mixed results. It may be better for McTominay to sit Sunday out, but that still doesn't solve the issue with Fred, who has looked rather erratic in the last two games.
McTominay's form before injury dictates that he should be considered, of course. But Solskjaer has been so keen to put him in that he changed the shape of the side on Sunday. It could well be an inconsequential point, but Lindelof has played on the right of defence next to Maguire but moves back to the left hand side whenever possible. United's defensive record has improved but it feels as if that right side of centre needs a more permanent fixture.
Fernandes has made an indisputed impact and yet there are three stages that are already clear; Fernandes with Mata and James, which opens up all sorts of penetrative avenues, Fernandes on his own where he becomes a dependable force but a lone one, and the team without Fernandes, which looks as ordinary as it did before his arrival, with or without Paul Pogba. Of course, we don't know what a United team with Fernandes and Pogba would look like. We may never.
It does seem awfully sensitive to suggest United's fortunes are so precarious that they depend on the exact balance between players being right, and finding the right formula. It is, however, the hard truth - the right and wrong combination in certain areas is likely to make all the difference, and, although this could well be something Solskjaer is counting on going in to Sunday, there remains a certain level of unpredictability.
TAKE OUR DAILY QUIZ TO TEST YOUR SPORTING KNOWLEDGE
So much so that even with this progress in the cup, if you asked United fans if they would be happy to see the season stopped now with all the current circumstances in place - ie. that is to say Manchester City banned from next season's Champions League, United in fifth but with no cups - they would surely be sorely tempted to take it rather than board the rollercoaster of the next eight weeks.
Ratings :
Romero 7
Dalot 7
Bailly 7
Lindelof 7
Shaw 9
Fred 6
McTominay 6
Mata 7
Fernandes 7
Lingard 6
Ighalo 8
Substitutes :
Pereira 6
Martial 6
Williams N/A
LISTEN TO LOVE SPORT RADIO - THE UK STATION GIVING FANS A VOICE!