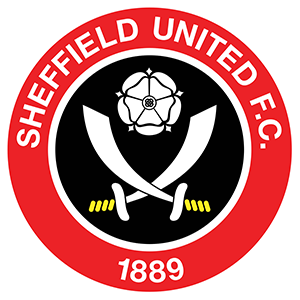 David Holdsworth believes Chris Wilder has brought the Blades success through a unique team spirit that bigger clubs lack.
The newly promoted Blades were favourites for relegation having failed to beat the drop in the topflight since their maiden season in 1992-93, but now they are on the cusp of a European adventure.
Sheffield United have stunned the Premier League this season. The South Yorkshire club sit only two points off Chelsea and the Champions League qualification places in fifth with 39 points.
Their remarkable march up the standings has been one of the feel-good stories of the Premier League and the influence Wilder has had on the side is clear as day.
Speaking to Martin Bell on the Martin Bell show, 12-3PM Monday-Thursday, former Blades captain David Holdsworth said the reason for their success this season is the ethos Wilder has brought to the club.
"They've got a team spirit there that just seems to be able to generate that extra-yard and when they go onto the field they are obviously well-tuned, they've got players that are willing to dig-in for each other; I don't see that at one or two of the other bigger clubs.
"Their leader at the moment is absolutely thriving. He's picking the right team, he's investing in the right players, and right now all Blades fans across the country and certainly at Brammel Lane are absolutely enjoying this massive experience and are thriving.
LISTEN TO THE MARTIN BELL SHOW ON LOVE SPORT RADIO.
"Over the years at Arsenal they have had big money signings, but in the last few years they've been bringing in individuals rather than team players.
"What Sheffield United have got is the community and there's a spirit there and a belief in each other.
"When you see Chris mucking in with the players, I mean he's well-known for his enjoyment of a few Peronis with the lads, he's brought a spirit to the club and trust me everybody down from the kit-man to the lady in the reception, is thriving on it."
LISTEN TO THE SHEFFIELD UNITED FANS SHOW, EVERY SUNDAY FROM 9PM, ON LOVE SPORT RADIO.