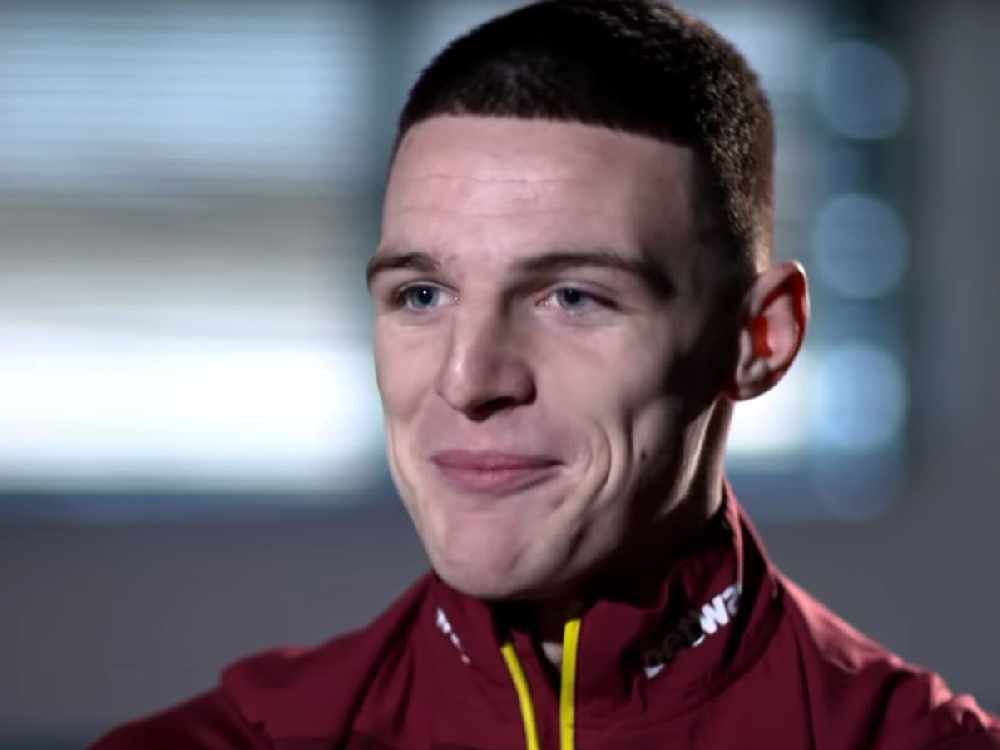 West Ham's Declan Rice has all it takes to become the long term successor to Fernandinho, according to ex-Manchester City forward Jon Macken.
City have been on a hunt for an adequate successor for Fenandinho, who recently turned 33, with manager Pep Guardiola and football director Txiki Begiristain determined to get a right fit for a job that has been described by pundits as the most pivotal of all roles in the current set-up.
This season, John Stones and Ilkay Gundogan have all tried to step in for Fernandinho but have had little success in intercepting and controlling games like the Brazilian.
Rice meanwhile has enjoyed a solid first half of the season with Manuel Pellegrini and recently signed a new contract with the Hammers, leaving former City man Macken believing Rice has all the needed ingredients to take up the role and be a success.
"Why not? It's a huge opportunity if that is the case and he will have to step up to it," Macken told Ian Stone's Comedy Breakfast (weekdays 6.30am-10.30am).
"He certainly has the ability and a club like Manchester City are always on the lookout for talented players.
"They have good scouts who are looking to get the best players who can step into the shoes of players like Fernandinho."
"I'm sure they're already looking for a replacement"

Former Man City striker Jon Macken thinks that they need to sign a ready-made replacement for Fernandinho. Would Declan Rice be the best choice?

📞 0208 70 20 558
📻 558 AM/DAB
📲 https://t.co/XWhRQh9myF pic.twitter.com/ANMfRBVhfP

— Love Sport Radio (@lovesportradio) January 10, 2019
The importance of the Fernandinho role was highlighted by his absence in games against Crystal Palace and Leicester City where the champions fell to defeats that have only increased the need to get a player who has both the physique and technique to be a long-term replacement.
City are becoming increasing desperate for an anchor man after failing to tie down deals for Jorginho and Fred who now play for rivals Chelsea and Manchester City respectively.
Reports claim they would have to cough up £50million if they are to poach Declan Rice away from West Ham United as he recently just signed a five-and-a-half-year deal at the London Stadium.
But Guardiola will be more concerned with getting the likes of Kevin De Bruyne back to full fitness; the Belgian has not completed 90 minutes for City all season and scored in his 58-minute spell on the pitch against Burton last night.
Macken added: "He is going to make a big difference in the second half of the season and to be fair to him he looked disappointed when he did come off.
"That just shows you the intentions of the player because he wants to stay on the field and he wants to keep going.
"A squad with the quality of Manchester City and the desire with which they play it just so refreshing to see."