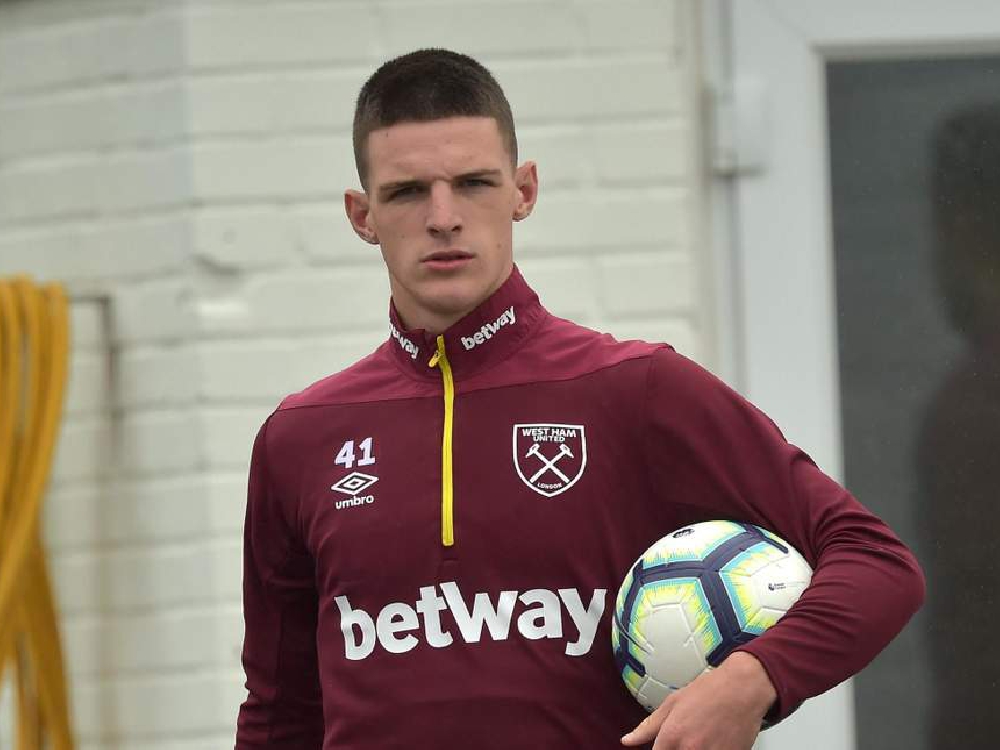 West Ham must get Declan Rice tied down to a new contract as soon as possible, according to one ex-player who also happens to be one of the youngster's confidants.
Rice still has two years left on his current deal but rejected a new contract said to be worth around £15,000 a week.
The 19-year-old has been with West Ham since he was released by Chelsea at the age of 14 and has been a key part of the Hammers move off the bottom of the Premier League table.
But Tony Gale, a good friend of the youngster, reckons the London-born defender could walk away from the club if the current contract talks do not go as planned.
"I know the kid so I wouldn't like to go overboard on Dec. I think he's a good young player in the making. He does everything right about his game," Gale told The West Ham Fans Show.
"I saw him in the summer and in the summer months he trains, he does one-on-ones and everything. He keeps himself nice and fit.
"He comes from a really good family, his Dad's a smashing fellow who played a little bit of non-league football himself.
"So he's got a good upbringing and that's so important for kids that the parents behind them are so level-headed and they don't want the riches too quickly.
"He's a kid who is prepared to wait his time. But I think his time is now as far as his contract is concerned, if West Ham are not careful, they could risk losing this kid.
⚒️ | WE NEED TO STICK TO THE SYSTEM

Former #WHUFC Defender told @WestHamWorld & @mediaAaron that if they stick to the 3 man midfield and if Arnautovic is fit they can beat #MUFC

🤔 | Do you agree Hammers fans?

📞 0208 70 20 558
📻 558 AM/DAB
📲 https://t.co/XWhRQgRLH7 pic.twitter.com/EaKoclE30X

— LOVE SPORT Radio (@lovesportradio) September 29, 2018
"There's a lot of players in that team who are far less talented than him and who are on probably, and this is no exaggeration, 10 times as much money. That sometimes is a little bit hard to bear."
Rice also faces a decision over his international future; he has already represented the Republic of Ireland three times but only in friendlies, meaning he could still switch allegiances if he feels England manager Gareth Southgate could offer him better opportunities.
But Gale first wants the youngster to cash in on the chance to improve his game in midfield before moving back to his natural centre-back position.
"I spoke to Dec on the phone and said to him how well he played and that I thought he could take a few more risks with his passing because he's even better than what we've seen at the moment," Gale added.
"He's been playing in that role - he's not actually a midfield player which must be a bit frustrating for him.
"I was pointing out that at a similar age when I was in the first team, I was actually put into a midfield position and it actually helped me advance my play because you move your feet quicker and then when you go back into the back four, it seems a little bit of a doddle where you've got a little bit more time on the ball and you're seeing the play in front of you.
"I've been really impressed with him and if you met him, you wouldn't fail to be impressed.
"He's just a kid who hangs on every word and he wants to learn. He's an impressive young man and he hasn't signed a new contract.
"I think West Ham are potty not to have given him that new contract and risk losing him because he is the future for West Ham. He's a future captain, without a doubt."
Catch The West Ham Fans Show live on Love Sport Radio every Monday evening from 7pm until 9pm for more great Hammers exclusives