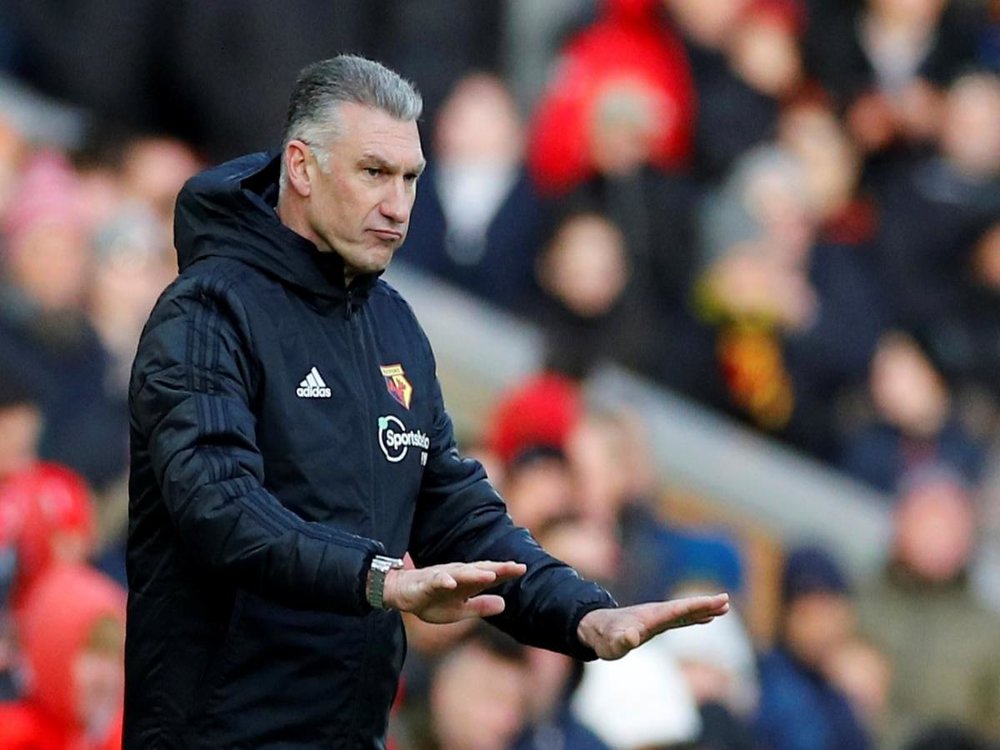 He thinks Nigel Pearson's men should focus on the Premier League.
Watford take on Tranmere Rovers tonight in the FA Cup Third Round Replay - the first game between the sides finishing 3-3.
But ex-Hornets striker Marcus Gayle thinks it wouldn't be the end of the world if his old club get booted out of the competition by their League 1 opponents because Premier League survival should be the top priority.
Gayle told Love Sport Radio: "The momentum is with Watford. They should continue the good work they've had of late. I'm sure they'll do that.
"They've got big games coming up.
"Spurs on Saturday and Aston Villa away.
"If they could get something against Spurs without Harry Kane then great.
"There are points to be taken there so going out of the FA Cup wouldn't be a massive blow."
Watford were really struggling until Nigel Pearson took charge and looked nailed on for relegation.
But in recent weeks they've beaten Manchester United, Aston Villa and Bournemouth to clamber out of the relegation zone.
Talismanic striker Troy Deeney has heaped praise on his new manager, saying: "If he had a foreign last name we would all be saying he is the Messiah
"It is just the way that the world works and the way he is portrayed in the media, unfortunately, but he is great.
"His man-management is massively underrated, his technical team, too — you've got him, Shaky [Craig Shakespeare] as well, but then also he's implemented Hayden Mullins and Stacky [Graham Stack], who have got bags of experience.
"He has not only brought that together, but he's galvanised the whole group and showed that he can work under different restraints.
"I can't praise him enough. He won't be happy if I give him too much credit. He has just hammered me as well and said, 'That's not enough, we've got to do more'."
And Gayle echoed Deeney's statement, telling Love Sport Breakfast: "He has simplified the messages that the players already know.
"He's a different voice. He's got a calm demeanour publicly but a menacing side privately in the dressing room.
"He's asked his players to carry out their job descriptions dutifully."
Make sure you tune in to Love Sport Radio for the latest top exclusives.