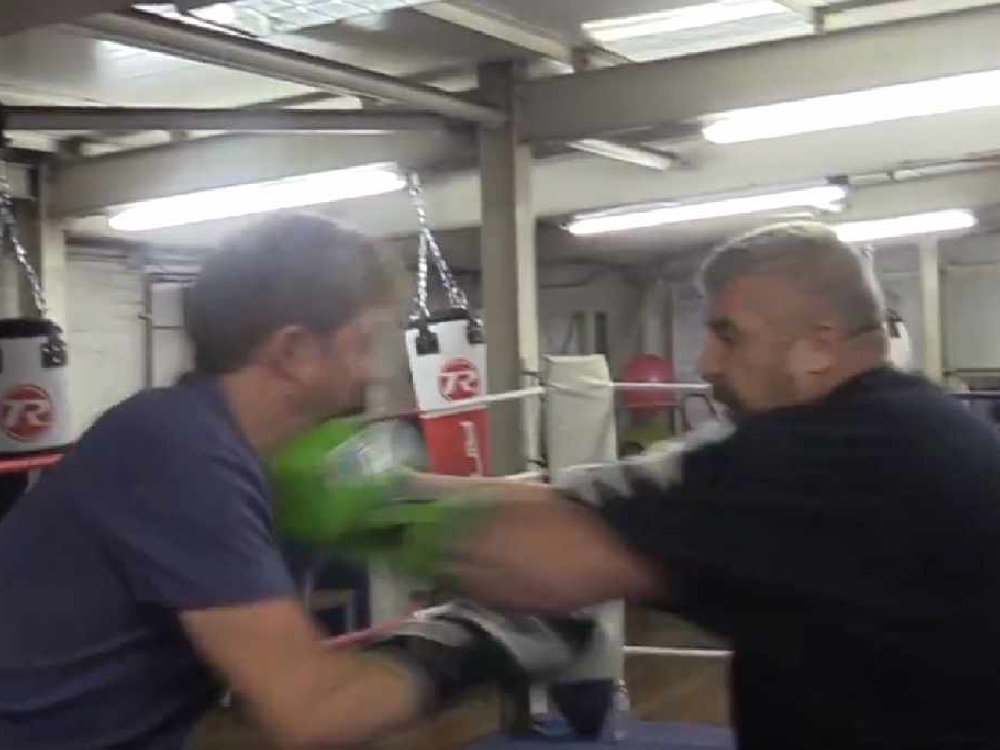 They say good radio should be 'punchy', but Love Sport Radio host Patrick Christys took that advice rather too literally.
Patrick fell (left) hook, line and sinker for a prank concocted by his evil producer.
The unsuspecting Love Sport journo was told to turn up to a mystery venue in East London at 5.30am under the guise of recording some material for a good, charitable cause.
Little did he know he was about to be backed into a corner, quite literally…
The venue turned out to be Peacock's Boxing Gym, one of the most infamous training grounds for London's boxing elite, and the purpose of the video: for Patrick to fight a former member of the SAS in a boxing ring. Yep.
Patrick had little choice but to accept the challenge, donned the gloves and did his best Mike Tyson impression.
The only issue is that Patrick's inner Mike Tyson is basically a slightly overweight pacifist with no formal boxing training whatsoever.
🤣 | LOVE SPORT RADIO'S @PatrickChristys got royally stitched up by his producer.

Watch Below to see him beaten up by Ex-SAS @BIGPhilCampion
all in aid of the Remembrance Rumble👇#RR3

📞 0208 70 20 558
📻 558 AM/DAB
📲 https://t.co/XWhRQgRLH7 pic.twitter.com/jpksvIPC1w

— LOVE SPORT Radio (@lovesportradio) October 1, 2018
Big Phil Campion, who, in his own words, has "been all over the world dishing out violence and loves a good tear-up", was more than happy to oblige.
It probably won't come as a shock to learn that the fight lasted around 10 seconds, and Patrick screamed like a banshee as he was pummelled into oblivion. In fact, he threw the first punch but realistically put up all the physical resistance of a damp sheet of A4.
The reason for the prank, apart from the fact that it's undoubtedly hilarious to see the Love Sport Radio loudmouth take several fists to the face, was to promote the Remembrance Rumble.
It's a charity boxing match that sees ex-SAS soldiers fight their equivalent from across the Atlantic in what always proves to be a thrilling battle royale.
This year's event even includes wheelchair boxing, where brave, injured forces personnel get in the ring.
The event is taking place on November 9th in Brighton and tickets can be purchased here. All proceeds go to charity.
If you have a challenge or prank for the gullible Patrick Christys to endure, contact the Love Sport Radio office on 0208 70 20 558 or [email protected]