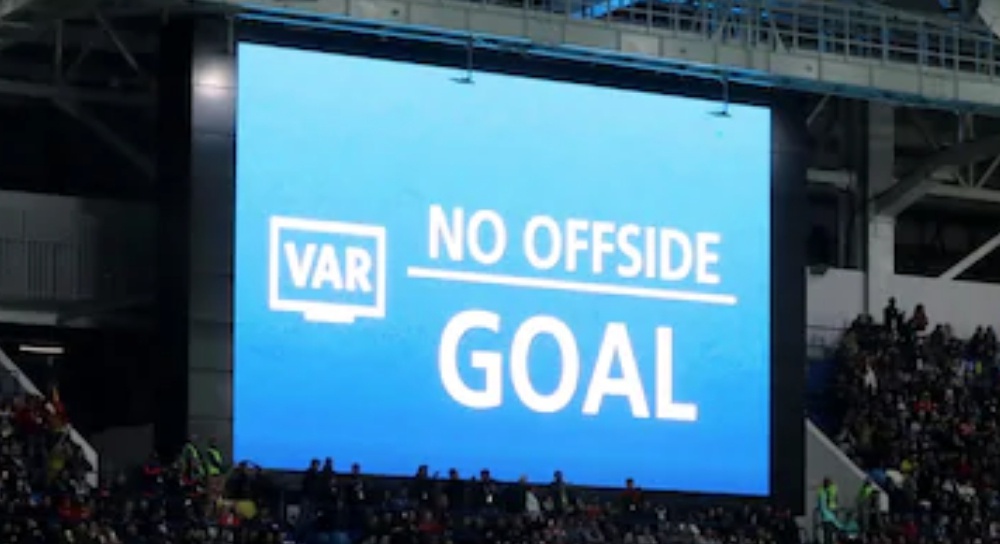 There's no consistency.
Former top referee Keith Hackett says VAR is being used as an excuse for 'some pretty poor refereeing' and officials, as well as the refereeing body, PGMOL, are shirking their 'responsibility to get the big decisions right'.
It came after a raft of dodgy decisions at the weekend that saw the likes of Aston Villa's Jack Grielish booked for diving when he was clearly fouled.
Hackett told Love Sport: "The referee is the sole decision maker, for me what is seriously wrong in this process is that the Premier League are not encouraging their referees to use the pitch side monitor.
"There were incidents this week where the VAR should have said this is a serious and obvious error, go and take a look.
"And we would have had better decision making.
"At the moment VAR is not working, we're using it as an excuse for some pretty poor refereeing."
"Referees and the organisation that run referees have a responsibility to get the big decisions right.
"And anything that helps that process will get us to a better position."
In Europe, referees are allowed to check the monitor themselves at the side of the pitch and make the decision themselves, but that system is not being used in the Premier League.
Hackett thinks it should be.
He said: "Why are we doing it different to Europe, why in England have we always got to do everything different.
"Yes, we're all going to get a bit miffed because the referee is going to walk to the side of the pitch and have a look but if they understand the laws and apply them then in other situations, like that Tielemans tackle, which was horrendous, why didn't they come in?
"How was that missed? It was threatening to a player's career?"
Tune in to Love Sport Radio at www.lovesportradio.com