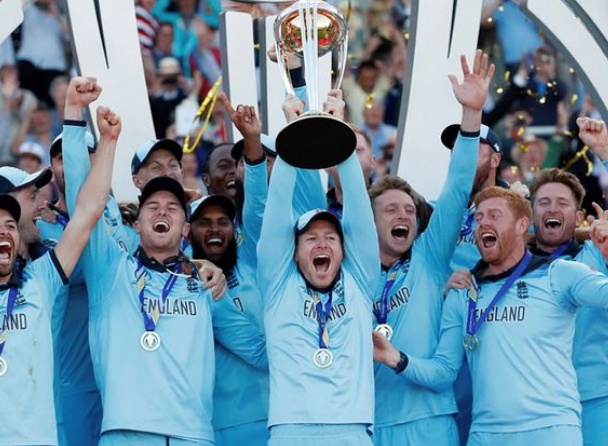 He also revealed why Jofra Archer sometimes slows his pace down.
Sussex and England paceman Tymal Mills thinks that if the Ashes had been played before the Cricket World Cup, we'd all be talking about the best summer of cricket this country has ever seen.
The 27-year-old, who is a teammate of Jofra Archer, told Love Sport Radio that England's performances have done a huge amount to boost cricket's popularity in the UK and the fact the Aussies retained the Ashes should not diminish that.
He said: "We're always guilty of recency bias. If it was the other way round you'd be talking about how brilliant cricket was and The Ashes would be an afterthought, even though we didn't manage to win them.
"Looking back at the whole summer it could only have gone slightly better.
"It was an excellent summer. A lot of people who wouldn't have even watched cricket before at the very least wouldn't mind watching it on telly or maybe popping along to a game.
"It's been a brilliant summer for cricket and even though the boys couldn't quite get over the line they still put up quite a good show."
He was quizzed about his teammate Archer, who starred for England this summer, and thinks the fast bowler's Caribbean upbringing didn't help when it came to dealing with some of the English conditions.
Mills told Love Sport Radio: "As I've said many times before as he's done at international level is no surprise.
"The one thing he had to just prove was his fitness and durability. Mainly playing one day cricket for the last year, 2020 cricket, can he get through a test series?
"He's obviously answered that. He bowled loads of overs this Ashes series and many of those at a high level of pace. He's set himself up for what I'm sure is going to be an excellent career in an England shirt.
"When you see excellence you then demand it every time you watch the sport. Like in football, you see someone score a hat-trick and you want them to score every game, but that's not professional sport unfortunately.
"Very few people are able to be world class every minute of every game they play.
"It is tough. There are a lot of contributing factors. Some days you just can't get going. Something within you physically, you can't quite get the same rhythm you had on that day, and remember Joff is from Barbados so it is tough playing cricket in 10 degrees in Old Trafford and with a wind of 30mph - you don't often get that growing up in Barbados!
"I'm sure Joff learnt a lot playing just in these four test matches, so yeh, it is tough when you do perform so well people do expect it all the time."
Tune in to Love Sport Radio for all the latest news and opinion.