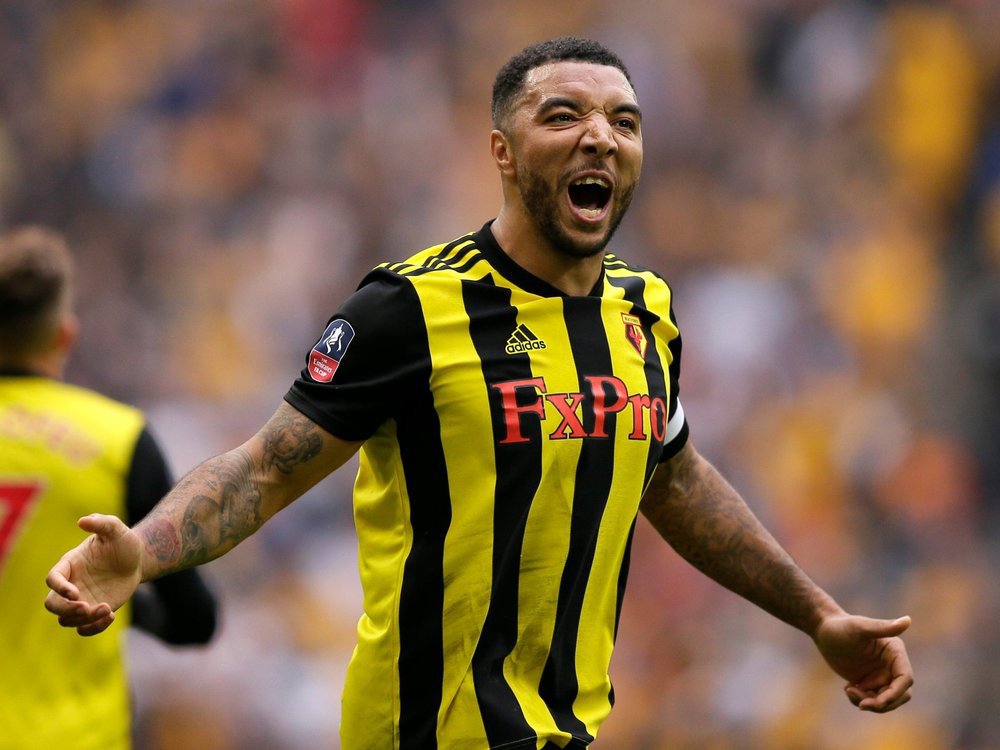 Marcus Gayle is backing the talisman to fire Watford to safety
It hasn't been a good season for Watford. The Hornets found themselves right down the bottom of the Premier League table, and nothing seemed to stop the rot.
They tried sacking Javi Gracia, and that didn't work. They tried bringing back former boss Quique Sanchez Flores, and that didn't work either.
Then the right change came, it finally worked - and it was called Nigel Pearson. The former Leicester manager has revitalised the Hornets, but it's not just his arrival which has turned things around.
Captain and Talisman Troy Deeney is finally back from injury, and what a difference he's made. He scored twice in Watford's 3-0 win over Aston Villa, and he will be crucial for the hornets for the rest of the season.
Speaking to Love Sport Radio, former Watford striker Marcus Gayle said that Troy Deeney's goals will keep the club in the Premier League
"The team has missed his influence hugely and his return has really helped. They've missed his skill and it's really paying off now".
"If he stays fit, Watford are staying up. He's got the character, even in interviews after. He's not there for the cuddles and the handshakes - it's a war. He's a leader who takes the bull by the horns and he drags the rest of the squad with him".
"It's vital that he stays fit and if he does, then Watford should stay up".
Listen to Love Sport on national digital radio for all the latest news and debate.