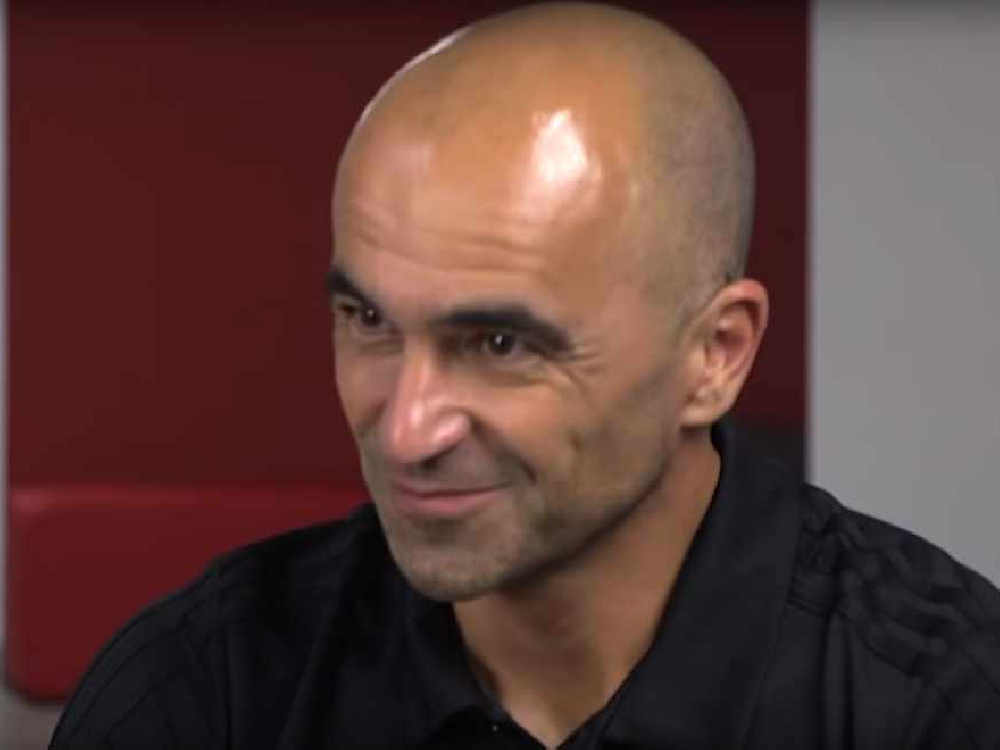 Transfer gossip is back to bring you all the Premier League rumours from Wednesday's papers, analysing the biggest stories so that you don't have to.
Martinez surprise candidate
Roberto Martinez has emerged as the favourite for the vacant Real Madrid job, according to the Daily Mail.
Former Chelsea boss Antonio Conte was expected to take over after Julen Lopetegui was sacked on Monday with Madrid ninth in La Liga.
However, the Italian is understood to have ruled himself out of the running while Spanish media claimed that the dressing room at the club had already blocked the move.
The Mail now claim that Martinez is top of the list after guiding Belgium to third place in the World Cup over the summer.
Mauricio Pochettino was also linked with the job but he signed a five-year contract with Tottenham over the summer and Madrid would like have to pay up to £40million to extract him from Daniel Levy's clutches.
Love Sport verdict: Conte was never a good fit, Pochettino would be near-impossible to get and the majority of Europe's top coaches have already turned the job down over the summer. In truth, Martinez is favourite by default. He might not be held in high regard by Everton fans who remember his defenseless side at Goodison Park but Love Sport understands he is still well respected in Madrid, by fans and board members alike.
Antonio Conte rules himself out of the running to take over at Real Madridhttps://t.co/Mxv4pcyjvH

— LOVE SPORT Radio (@lovesportradio) October 31, 2018
Sanchez a PSG target
The Sun claim Alexis Sanchez will be the subject of a summer bid from Paris Saint-Germain as he struggles to settle at Manchester United.
Sanchez is said to have been considering a move to Paris when he left Arsenal but chose United instead.
And now it appears the Chile international could be on his way out of Old Trafford after being repeatedly dropped and having his attitude questioned by manager Jose Mourinho.
But few clubs will be able to get close to the £500,000-a-week wage Sanchez reportedly earns and PSG may be the only feasible option.
According to the Sun, the forward had previously wanted to stay in England but is now ready to go abroad again.
Love Sport verdict: Who could blame anyone for wanting to swap Manchester for Paris? And who could blame anyone for wanting to get out of the storm that is Manchester United? But Sanchez will surely have to take some sort of pay cut if he wants to leave the club paying him £2,000,000 a month.
Suso set for Prem return
Chelsea will battle Atletico Madrid for AC Milan striker Suso, Italian outlet Tutto Mercato claim.
The 24-year-old previously played for Liverpool but failed to make much impact in his five year spell at the club with just 21 appearances in all.
But the Spaniard now has more than 100 games for Milan and has started this season in red-hot form with three goals and seven assists in all competitions.
Tutto Mercato reckon both Chelsea and Atletico have taken initial steps towards signing him and the £33.75million release clause is said to be an attractive price point.
Love Sport verdict: Liverpool spent five years trying to convince themselves Suso was the best thing since sliced bread but were eventually forced to give up on him five years after signing him. It's hard to believe he is now a £33m striker...
Transfer targets in brief
Chelsea: Suso (Tutto Mercato), Jamaal Lascelles (Newcastle Chronicle)
Liverpool: Loris Karius loan return (Liverpool Echo)
Tottenham: Jamaal Lascelles (Newcastle Chronicle)