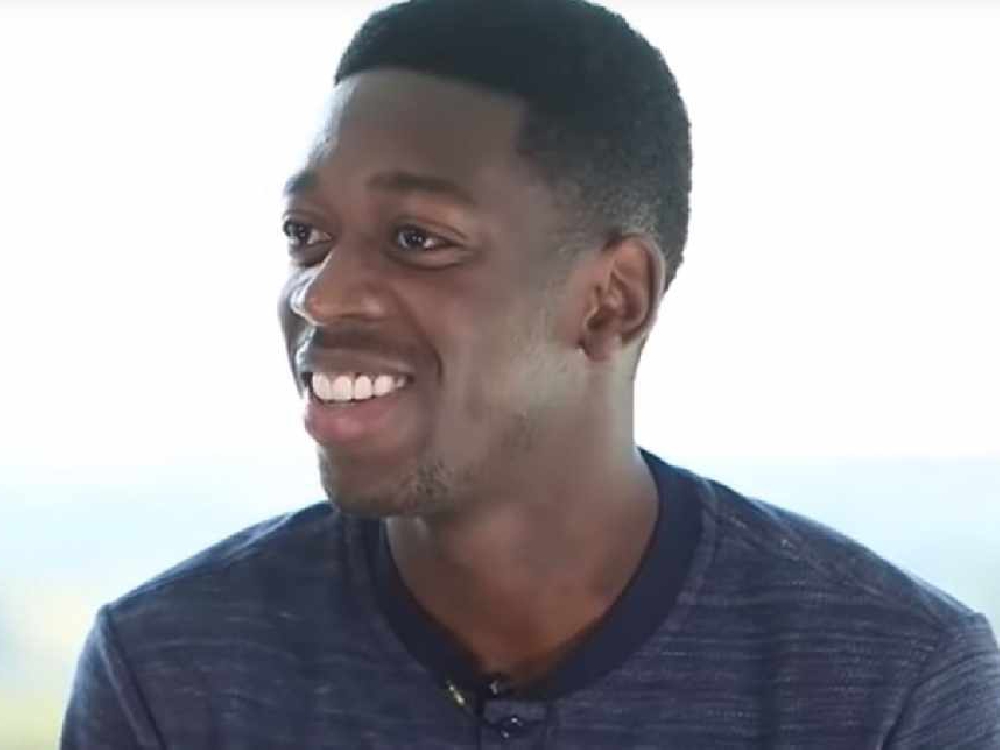 Transfer gossip is back to bring you all the Premier League rumours from Wednesday's papers, analysing the biggest stories so that you don't have to.
Klopp wants £85m Dembele
Liverpool are ready to break their transfer record once again this January in an effort to keep pace with Premier League champions Manchester City, according to Mike McGrath in the Sun.
Ousmane Dembele joined Barcelona from Borussia Dortmund but has failed to make an impact on the starting line-up and now in his second season, the 21-year-old is starting to look elsewhere.
Barca boss Ernesto Valverde even dropped him from the match day squad on Sunday after he missed training - but the club blamed the absence on a stomach bug.
However, France boss Didier Deschamps has previously said that Dembele has a habit of turning up late for training.
And now the Sun claim that Jurgen Klopp is ready to 'test Barcelona's resolve' over the man for whom they paid a staggering £135m last summer.
The German manager has previously admitted interest in signing Dembele, but it is thought sporting director Michael Edwards will have to authorise a bid of £85m to extract Dembele from the Spanish giants.
Love Sport verdict: Liverpool must not be impatient. Catching City will not happen overnight because they have been working on this team for 10 years. However, if Dembele is unhappy and Barca are willing to cut their losses, he is a wide forward that Liverpool have been looking for to provide back-up to their much-vaunted front three.
Sanchez could quit United in January
The Evening Standard claim Alexis Sanchez is ready to walk away from Manchester United if his first-team opportunities remain limited.
Sanchez has only started five Premier League games so far this season and has been criticised by manager Jose Mourinho for his 'attitude'.
According to the Standard, Sanchez also lacks close friends in the dressing room but remains happy to 'cut a lone figure with on-field success his primary motivation'.
A summer move is his preference but if there were a January offer, he would reportedly be interested.
However, his mammoth £400,000-a-week wages could be stumbling with few clubs able to match them - other than perhaps Paris Saint-Germain.
Love Sport verdict: It remains remarkable how much Sanchez gets paid. Could he get paid the same amount anywhere else? Difficult to see anything happening in January but if PSG end up offloading Neymar, Sanchez in the summer might be an obvious replacement.
Is Paul Pogba the real problem with Manchester United? https://t.co/cMUAzTrc0n

— LOVE SPORT Radio (@lovesportradio) November 13, 2018
Tottenham plan £35m bid
Tottenham could pull the trigger on a bid for Nicolo Barella in January in an effort to beat fellow Premier League rivals to the highly-rated midfielder.
Mousa Dembele has suffered a serious ankle injury and has flown to Qatar for specialist treatment.
And a report in the Sun claims Spurs, who signed no-one over the summer, will dip into the transfer market with a £35m bid for Barella to bring him to London from Cagliari.
The 21-year-old has also been linked with Manchester United and Liverpool but Tottenham look set to beat both English clubs to his signature.
Love Sport verdict: The level of excitement over Barella is growing in Italy, whose international side are in such turmoil that they will grasp at any available straw. However, this kid does appear to be the real deal and if Spurs do beat the others to him, it will be a real coup after such a dire summer.