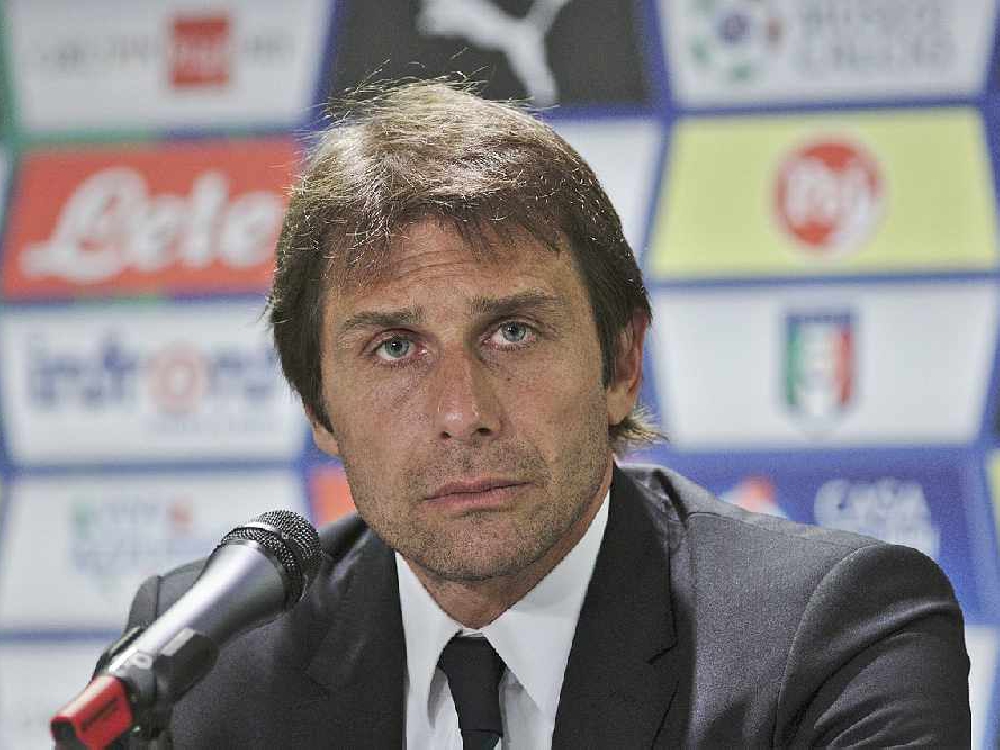 Transfer gossip today features Antonio Conte's potential move to Real Madrid
Transfer gossip is back to bring you all the Premier League rumours from Monday's papers, cataloging and analysing the biggest stories so that you don't have to.
Real Madrid ready for Conte
Antonio Conte will be installed as Real Madrid manager later today, according to Spanish newspaper Marca.
Julen Lopetegui has been under pressure thanks to Real's poor start to the season and a 5-1 defeat to Barcelona in El Clasico on Sunday saw them slip to ninth in the table.
The Spaniard has yet to be given his marching orders but Marca say the decision will come from Florentino Perez today and that he hopes to have Conte signed by the close of business on Monday.
But if the Italian's contract proves problematic, Santiago Solari will reportedly take charge of the team in the Copa del Rey against Melilla on Wednesday.
Love Sport verdict: The sword of Damocles has been hanging over Lopetegui's head for a number of weeks with Ramon Calderon branding him a 'condemned' man as early as Monday last week on Ian Stone's Comedy Breakfast. Conte is far from a perfect fit, with his defensive style and distaste for boardroom interference, but with five top coaches having turned down Madrid in the summer, he may be their only option at this point.
Ex-Real Madrid president Ramon Calderon @rcalderonorg thinks Julen Lopetegui's days are numbered (but Mourinho or Conte might not be the answer...)https://t.co/lpvywOvKRg

— LOVE SPORT Radio (@lovesportradio) October 23, 2018
Pogba Juventus return
Juventus vice-chairman Pavel Nedved has attempted to cool rumours that Paul Pogba is a target for the club if he is available in January.
Pogba's agent Mino Raiola has been talking up the possibility of his client leaving the club where he has fallen out with manager Jose Mourinho multiple times.
However, the £89.3million midfielder appears to have put those problems behind him on the pitch at least - he was instrumental in Manchester United's 2-1 win over Everton on Sunday.
And while Nedved admitted the World Cup winner would improve any squad, he could not say they would be bidding for him in January.
"I think Pogba is one of the best players in the world, so it would be wonderful [if he came back], but he is at Manchester [United] and therefore talking about it is futile," Nedved told Sky Italia.
"We are alert in the transfer market, but January is a long way away."
Love Sport verdict: Those quotes are so deliciously ambiguous. The admission that it would be 'wonderful' to have Pogba back is unnecessarily invitational. Obviously it would be a sensational move but when Raiola sniffs a payday, he tends to get his way...
WIN A COPY OF FOOTBALL MANAGER

Here at LOVE SPORT RADIO we're giving you the chance to win a copy of #FM19 to celebrate the launch of the game next week.

For your chance to win FOLLOW US @lovesportradio & RETWEET THIS TWEET🔁

📻 558 AM/DAB
📲 https://t.co/XWhRQgRLH7 pic.twitter.com/3C5l426Rhr

— LOVE SPORT Radio (@lovesportradio) October 19, 2018
Aaron Ramsey future could depend on Juan Mata
Aaron Ramsey's destination next summer could depend on an audacious effort by Arsenal to bring Juan Mata back to London.
The Daily Star claim Mata's refusal to sign a new contract has put him on the radar of Unai Emery, under whom the Spaniard played at Valencia between 2008 and 2011.
But the report also states that United might only consider selling Mata to a direct rival in January if the Gunners are willing to do a swap deal for the likes of out-of-contract Ramsey, who will also have Chelsea, Liverpool, Juventus and AC Milan all interested.
It would not be the first time the two clubs have done such a piece of business with Alexis Sanchez and Henrikh Mkhitaryan swapping places in a similar deal last January.
Love Sport verdict: I've stopped say 'that's too outrageous to be true' ever since City signed Robinho, although it's hard to see what Mata adds to Arsenal's squad. Ramsey could be quite a player at United if he is able to stay fit and provide some energy in the midfield.
Transfer targets in brief
Arsenal: Juan Mata (Star)
Chelsea: Aaron Ramsey (Star), Mateo Kovacic permanent deal (Standard)
Liverpool: Aaron Ramsey (Star), Piotr Zielinski (Express)
Manchester United: Aaron Ramsey (Star)