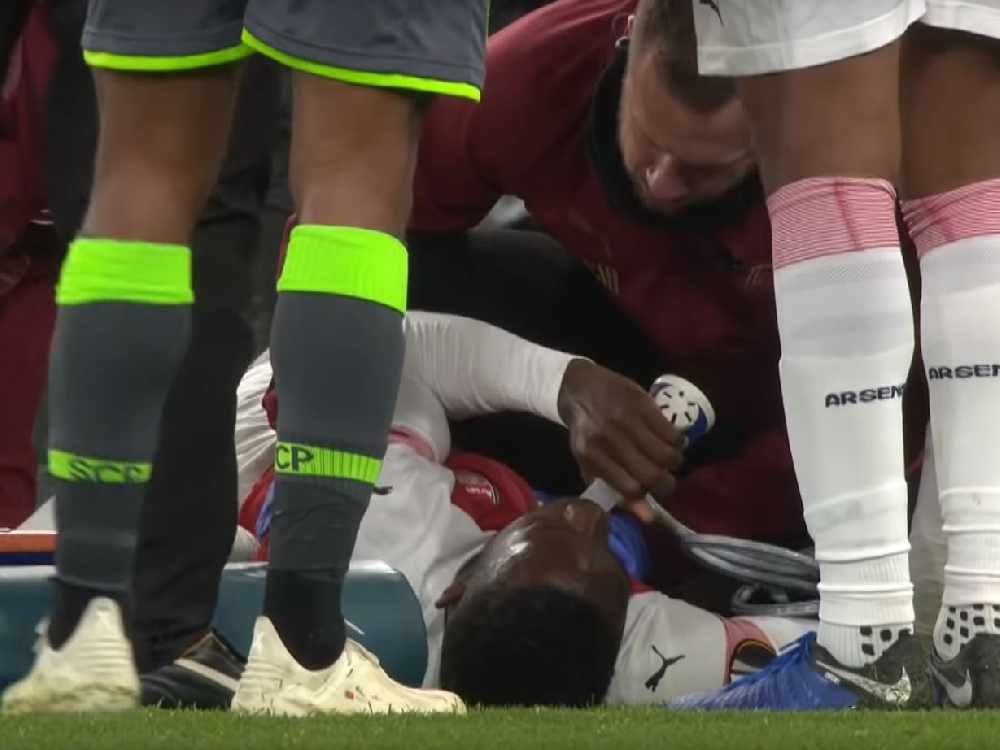 Transfer gossip is back to bring you all the Premier League rumours from Monday's papers, analysing the biggest stories so that you don't have to.
Emery to give youth a chance
Unai Emery is considering throwing Eddie Nketiah into the mix in place of the injured Danny Welbeck before he decides whether to enter the transfer market in January.
After Welbeck suffered a gruesome ankle injury against Sporting Lisbon on Thursday, Emery has just two fit strikers in his squad: Pierre-Emerick Aubameyang and Alexandre Lacazette.
The England international is expected to be out for at least four months and if Arsenal want to compete across multiple fronts, their two main strikers will likely need help up front.
However, Emery has insisted he has options within the squad to try out before he is forced to look elsewhere.
"The first [choice] is to look inside and we have one striker also who is working well with the under-23s and is improving also, Eddie Nketiah, and he could have chances," Emery said, claiming it was too early to think about the possibility of a January signing.
Love Sport verdict: It was so unpleasant to see Welbeck go down again, especially in the last year of his contract and in decent form. However, the show must go on and Arsenal need to consider what they will do to supplement their strike force. Nketiah is an unknown quantity in many ways but scored three times in 10 appearances last year and must now take any opportunity with both hands.
⚽️ | MORE THAN AN ASSISTANT

Author @Romain_Molina joined @mediaAaron & the guys from @ALittleBitArse1 and described the influence of Unai Emery's trusted no.2, Juan Carlos Carcedo.

Thoughts, #Arsenal fans?@Arsenal #AFC pic.twitter.com/AcxpzMuwvO

— LOVE SPORT Radio (@lovesportradio) November 8, 2018
Alves does not want to miss Prem chance
Dani Alves has revealed he is desperate to play in the Premier League 'one way or another'.
Alves made his name at Barcelona, where he won six league titles and three Champions Leagues in an eight-year spell with the club.
But the Brazilian full-back left for Juventus and Serie A and now plies his at Paris Saint-Germain in France, with league titles accumulated in both those countries.
However, English football remains a notable absence from his footballing CV, something the 35-year-old is keen to rectify before he hangs up his boots.
"The idea that I might finish my career without going to the Premier League, it is not possible," Alves told the Telegraph.
He added: "If I can play, that would be perfect, but I will make it there one way or the other."
Love Sport verdict: This would be amazing although we would not be getting the opportunity to watch Alves at the peak of his powers. Nevertheless, the prospect of one of Europe's most decorated players coming to England is a mouth-watering one. But who will pay his wages? They will doubtless be astronomical.
West Ham join Everton and Newcastle in Brahimi race
It appears that Portuguese newspaper O Jogo claim West Ham, Everton and Newcastle are all interested in Yacine Brahimi as his contract winds down.
The attacking midfielder joined Porto from Granada back in 2014 and has since established himself as a key part of the team that won the league in Portugal last year.
The Algerian has repeatedly been linked with a move to England and looks set not to sign a new contract, meaning Porto could sell him in January in an effort to make some money rather than lose him for free.
Love Sport verdict: Pull the thread. That's what it's always important to do on these rumours. We found this originally on The Sun, clicked through to O Jogo, who were citing rumours arising from... England. Yacine Brahimi may end up in this country - but there isn't much in this rumour.