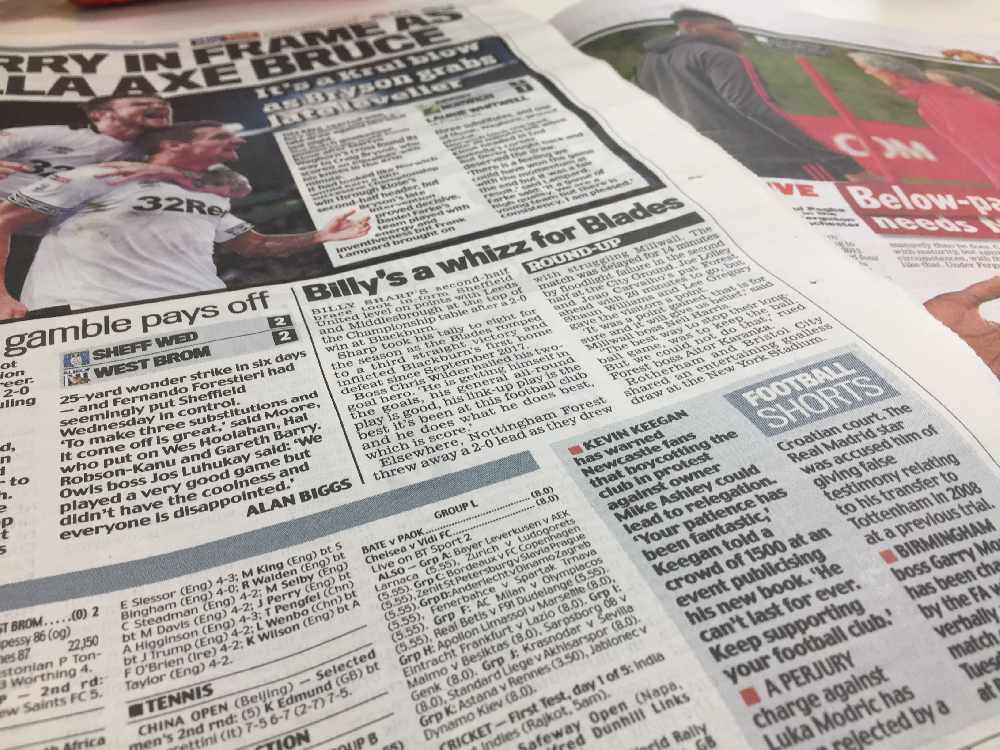 Transfer gossip is back, listing and assessing all the biggest rumours from the Premier League so that you don't have to.
Ramsey out in the cold at Arsenal
Aaron Ramsey is coming to the end of his contract at Arsenal and his representatives appear to have admitted defeat on their attempts to earn him a new deal.
Ramsey, 27, has been at the club since joining from Cardiff City in 2008 but looks set to wave the Gunners goodbye next summer or sooner.
The Twitter account of his agency Avid Sports & Entertainment Group replied to an Arsenal fan saying "there is nothing we can do, the club made a decision. Life goes on. [The grass] isn't always greener and he didn't want to leave, but now there is no other option."
The messages have since been deleted.
Love Sport verdict: There is no better way to confirm a salacious Twitter story than to delete the Tweets and this merely corroborates all the reports that have gone before. Barring an almighty U-turn, Ramsey will be somewhere else next season.
Mourinho blows top at Manchester United
Jose Mourinho spent 45 minutes berating his players after their 0-0 draw with Valencia on Tuesday night, according to the Telegraph.
United were exepcted to brush aside the sturggling Spanish side but could not find a way past an obdurate defence, making it four games without a win and causing some Old Trafford faithful to boo the players off the pitch at the end.
Mourinho is now odds-on to be sacked before the end of October with some reporting that their clash with Newcastle on Saturday could be decisive in the Portuguese manager's future.
Love Sport verdict: When football fans show presenter Aaron Paul said in the summer that Mourinho would be lucky to reach Christmas, he looked like a fantasist. Now he looks like a modern-day Nostradamus. The ranting sounds like yet another sign of a man who knows his days are numbered.
❌ | THERE'S NO ONE BETTER THAN BRUCE

Former #QPR & #CPFC manager Ian Holloway told @brianmoore666 & @jamestingray he thinks #AVFC were wrong to sack #Bruce and will find it hard to replace him.

📞 0208 70 20 558
📻 558 AM/DAB
📲 https://t.co/XWhRQgRLH7 pic.twitter.com/5HDkfnJpJj

— LOVE SPORT Radio (@lovesportradio) October 3, 2018
Chelsea could get second chance to sign Rugani
Chelsea have reportedly been tracking the availability of Juventus defender Daniele Rugani and one transfer expert believes the £49million price-tag could go down.
The Blues are preparing to offer David Luiz a new contract after he appears rejuvenated by the arrival of Maurizio Sarri - but still believe the back-line requires investment.
And Tancredi Palmeri reckons the hefty £49m asking price could come down if contract talks continue to stall.
"They're discussing a new deal for Rugani, obviously he wants an increase in his salary," Palmeri told Love Sport Radio.
"Juventus know that they are very aged, Chiellini is old, Bonucci, Benatia are less old but still over 30.
"So it wouldn't make any sense for Juventus to let Rugani go for a smaller price unless that offer of 55 million Euros would come on the table, which at the moment Chelsea would not make.
"If Rugani holds on in this arms race on the contract, then he might get near to the end of his contract and then it might get a bit more juicy for Chelsea. In fairness, Juventus never find himself in that situation."
Love Sport verdict: We can't agree with tapping up, but some public talking up of Rugani might not go amiss if the Blues want to disrupt Juve's efforts to nail down their man. That said, Palmeri pointed out that he has failed to move up the pecking order since arriving at the club and they are unlikely to break the bank for him. Advantage Chelsea.
Rabiot contract rebellion
Adrien Rabiot has turned down a third contract offer from PSG and could leave the club over his difference of opinion with sporting director Antero Henrique.
The midfielder has been eyed by both Chelsea and Manchester City and either could make a bid if the contract decision is not resolved.
Love Sport verdict: Rabiot is a fiery character who has fallen out with a number of people at PSG in the past. I can't imagine either Sarri or Guardiola would take kindly to dealing with someone like him...