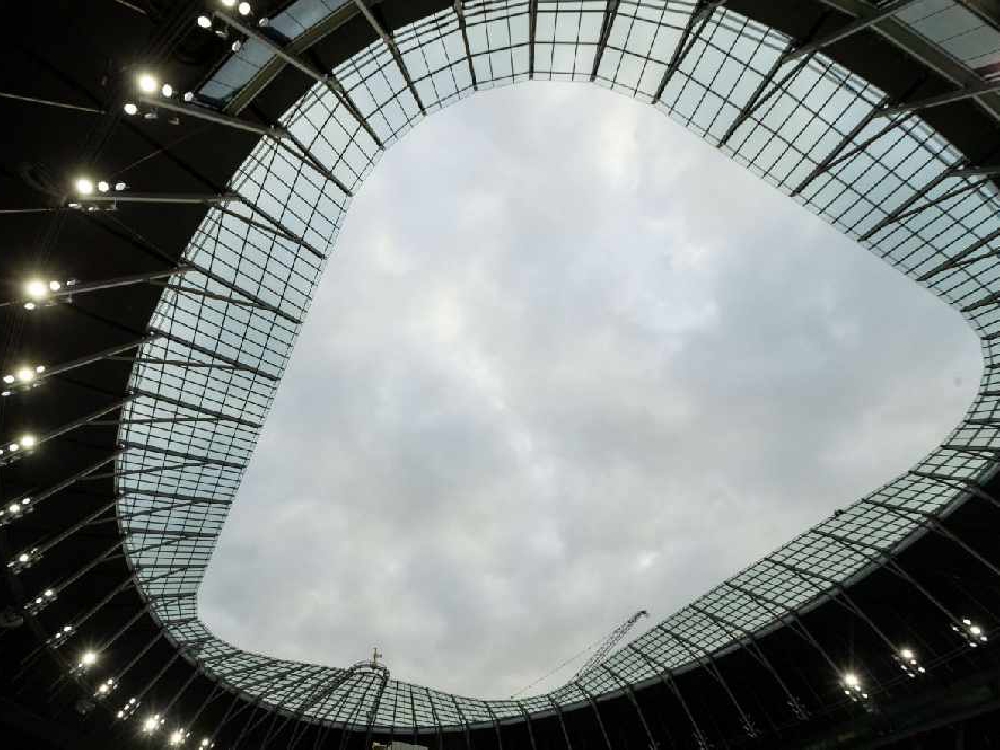 Tottenham legend Paul Miller says he has been told that Spurs are expecting to be in their new stadium by February.
Spurs had been due to start the new season in the Tottenham Hotspur Stadium, which has been built on the site of the demolished White Hart Lane.
However, a number of delays have forced them to extend their temporary stay at Wembley Stadium with the latest postponement pushing the entry date back until January at the earliest.
And Miller, who scored for Tottenham in the UEFA Cup final back in 1984 and made more than 200 league appearances for the club, reckons he knows what the club's plans are in 2019.
"When it's ready, it's ready. The expectancy was it would be fired up and for whatever reason it didn't get done. But it will be done very soon," Miller told Ian Stone's Comedy Breakfast (weekdays 6.30am-10.30am).
🚨 TOTTENHAM WILL BE IN THE NEW STADIUM BY FEBRUARY

Tottenham legend Paul Miller says he has been told Spurs have NOT given up on getting into their new stadium this season...

📞 0208 70 20 558
📻 558 AM/DAB
📲 https://t.co/XWhRQgRLH7#THFC #COYS pic.twitter.com/kJJMfH5dN5

— LOVE SPORT Radio (@lovesportradio) November 7, 2018
"You see it every day on the social media. It looks magnificent.
"I'm sure it's not a long way off. I've certainly been informed within the club that we're looking at February as the start date.
"It still gives us three months but if you look at when we came out of there, it will have been 21 months.
"To build a stadium of that size and structure on the same site in 21 months is wonderful. It's a great thing for us all to look forward to."
Tottenham fans had been sceptical about spending time playing at Wembley because of their previous struggles there.
But they quashed some of those demons last year including a remarkable win over Real Madrid and Miller believes that, atmosphere aside, their temporary home should not be seen as a problem.
⚪ HE'S STARTED SOMETHING AND WANTS TO FINISH IT

Former Tottenham defender, Brian Statham @Stath2, reacted to the news that Spurs boss, Mauricio Pochettino, is set to stay at the club... pic.twitter.com/mFS8gJwygq

— LOVE SPORT Radio (@lovesportradio) November 6, 2018
"You've just got to get on with it. The players are okay there," Miller added.
"But it doesn't help when we've got a decent crowd there of 50,000 but it still doesn't make a lot of noise because it's such a big place!
"The fans and everybody else want to leave but we've got no choice.
"We've got to get on with it and we're playing every game away which makes the results even better."
Catch Ian Stone's Comedy Breakfast every weekday morning from 6.30am for more great sport exclusives