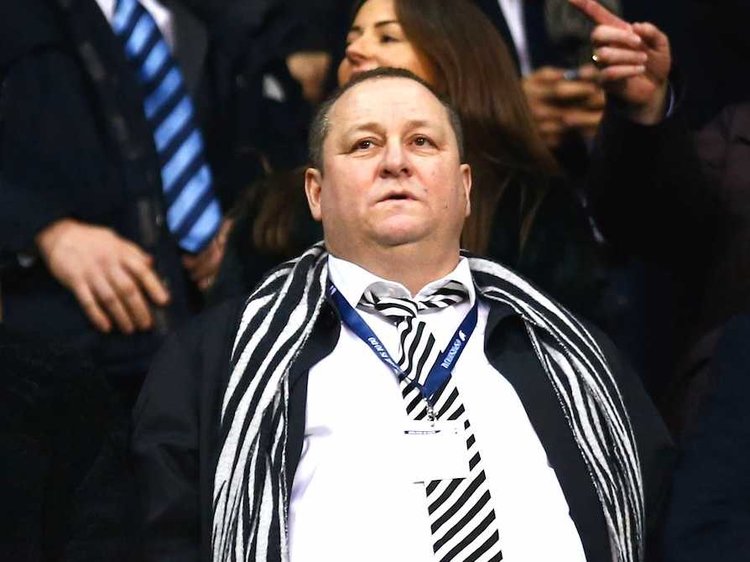 Newcastle United owner Mike Ashley faces ongoing criticism and plans for a boycott by the club's fans.
Newcastle fans continue to express their dissatisfaction with the state of the club under owner Mike Ashley.
Former Newcastle United defender Steve Howey told Love Sport Radio that he doesn't think owner Mike Ashley thinks about the opinions of the club's supporters at all when making decisions such as appointing a new manager.
Howey's comments come in the wake of an almighty backlash from the Geordie faithful who see new head coach Steve Bruce as a massive step down from former manager Rafael Benitez.
"I think fans over here think that sometimes Mr. Ashley gets up in the morning and actually thinks, 'What can I do to annoy the fans?'" Howey said. "I think that's what the general feeling is over here."
🤬 "Fans think Ashley gets up in the morning and thinks, what can I do to annoy them?"@stevehowey624 spoke of the current #nufc situation and said that Mike Ashley will not be fazed one bit by a potential boycott.

📞 Call - 0208 70 20 558
📲 Listen - https://t.co/XWhRQh9myF pic.twitter.com/ROuDdCR8nK

— Love Sport Radio (@lovesportradio) July 18, 2019
Multiple Newcastle fan accounts have weighed into the ongoing protests against Mike Ashley and his futile attempts to sell the club.
Nine fan groups have also released a joint statement declaring plans to boycott St James's Park, declaring that their goal is "to starve Mike Ashley of the thing he desires most: money."
A #NUFC thread:

Mike Ashley by the time he finally sells up at NUFC.. pic.twitter.com/cBF3PyZum7

— NUFCblog.co.uk (@NUFCblogcouk) July 17, 2019
Members of the campaign are focusing their initial efforts on boycotting the Arsenal game on August 11 but are also expanding their efforts to a broader range.
"We collectively will not be putting another penny in Mike Ashley's hands and so we have effectively banned ourselves from entering St James's Park, Nine bar, the club shop or any Sports Direct store nationwide," the statement says.
#NUFC fans groups collective statement.

Join us.#BoycottArsenal #BoycottSJP #SupportOurToon #AshleyOut pic.twitter.com/HaP0o1KLhP

— If Rafa Goes We Go (@IfRafaGoesWeGo) July 9, 2019
Despite facing the prospect of playing in front of a half-empty stadium this season, Howey told Love Sport Radio he doesn't believe players should be concerned with the boycott.
"As a player, you can't do anything about that," Howey said. "All you've got to concentrate on is what happens on the pitch. If the fans are not happy with the owners, or the owner as in this case, then that's up to them. If they decide not to come again, that's their want. But as a player, you've just got to do your job."
Tune into Love Sport Radio here: https://www.lovesportradio.com/