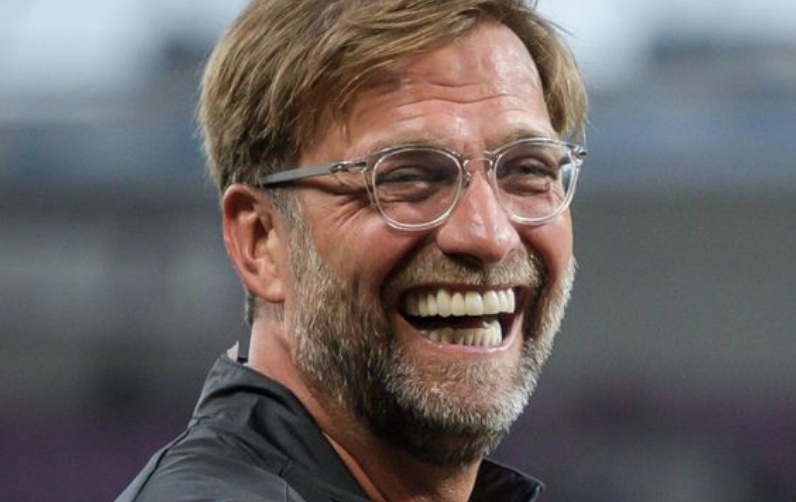 They're top of the league and just won the European cup.
Some Liverpool fans still aren't convinced by Jurgen Klopp, according to former reds player Nick Tanner.
This is despite the fact Liverpool won the Champions League, came second in the Premiership behind arguably the greatest Premier League team of all time in Pep Guardiola's Manchester City, and got to the final of the Champions League the season before.
Tanner's comments came on the day it was revealed that Klopp has the second most wins in the first 150 Premier League games (92), just behind Jose Mourinho (105).
Most wins in first 150 Premier League games...

- Jose Mourinho: 105
- Jurgen Klopp: 92
- Sir Alex Ferguson: 90
- Sir Kenny Dalglish: 85
- Arsene Wenger: 84
- Manuel Pellegrini: 83
- Gerard Houllier: 81
- Rafa Benitez: 81 🙌

📈 @OptaJoe pic.twitter.com/KqftqHWUdX

— The Sack Race (@thesackrace) September 22, 2019
Tanner told Love Sport Radio: "Some fans literally at the start of last season still wanted Klopp out because he didn't win anything.
"It's the old adage that you're only good if you win anything.
"And he turned round and said 'it's not my fault'.
"He got to quite a few finals, you have to be quite good to get there, and then was falling short.
"But I was so happy for them winning the European Cup so they could put it to bed, but some of the fans still aren't convinced by him, believe it or not.
"You see it on social media they're there waiting by their keyboards."
Liverpool are currently top of the Premier League, five points clear of Manchester City.
Maybe, just maybe, the return of the league trophy to Merseyside might stop the keyboard warriors?!
Tune into Love Sport Radio for the latest news and opinion.