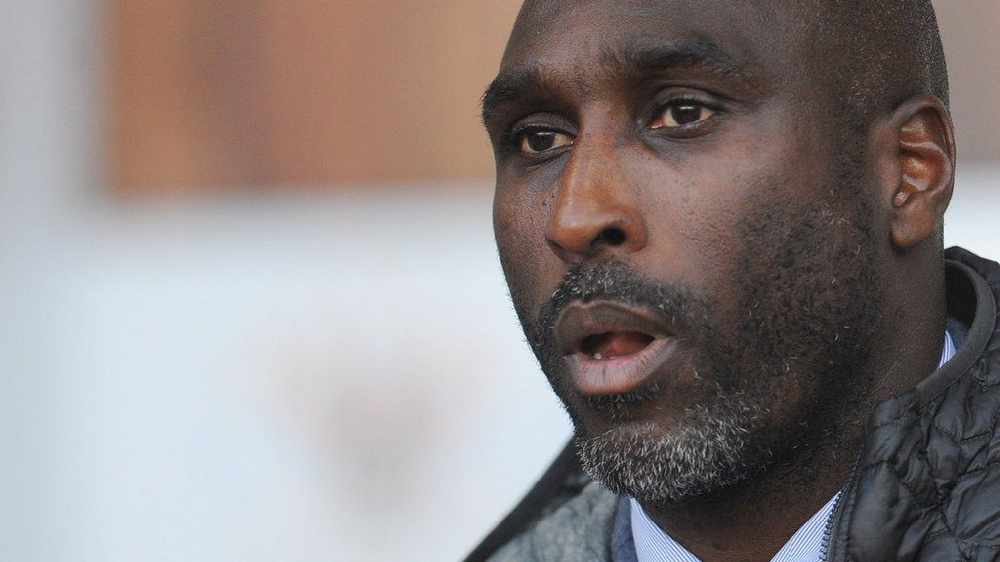 Is the future bright for Campbell?
Sol Campbell has left his post as manager if Macclesfield Town by mutual agreement after eight months in charge.
Campbell took over in November last the year with the club viewed as relegation favourites. Despite various off field problems including financial difficulties, the former Arsenal and England defender managed to keep them up, helped in no small part by losing just two of the final ten games of the season.
Former Macclesfield defender Michael Welch told Love Sport Radio that the job Campbell did was exceptional, given the circumstances.
"He's been working with one hand tied behind his back, maybe two to be honest because of the financial problems they've had since last season. There was a statement released on Tuesday from the club regarding a winding up order, and it sounds like he's just had enough to be honest".
Speaking to Richard Lee and Martin Allen on Love Sport Breakfast, Welch suggested that had he stayed, Campbell could have taken Macclesfield to even greater heights.
"Well for the job he's done the future's bright. He came in, he steadied the ship last year, he ended up getting them safe, and he's started on the front foot this season building a good squad for this level".
"He's pretty much done it on his own, as well. He's had a few people come in and help him but they've been part time".
Before getting his first chance in management with Macclesfield, Campbell had been an outspoken critic of the lack of BAME bosses in the EFL, previously calling it a "sad indictment" of the game. He claimed he'd applied for 12-15 jobs without success before he was given his chance.
But, given the great job he did with Macclesfield, Welch pointed out that Campbell is unlikely to be short of job offers in the future.
"To be fair to him, he's walked away and he's probably going to have a number of suitors from The Championship and League One. In the circumstances he did a fantastic job, so I imagine the future's bright!".