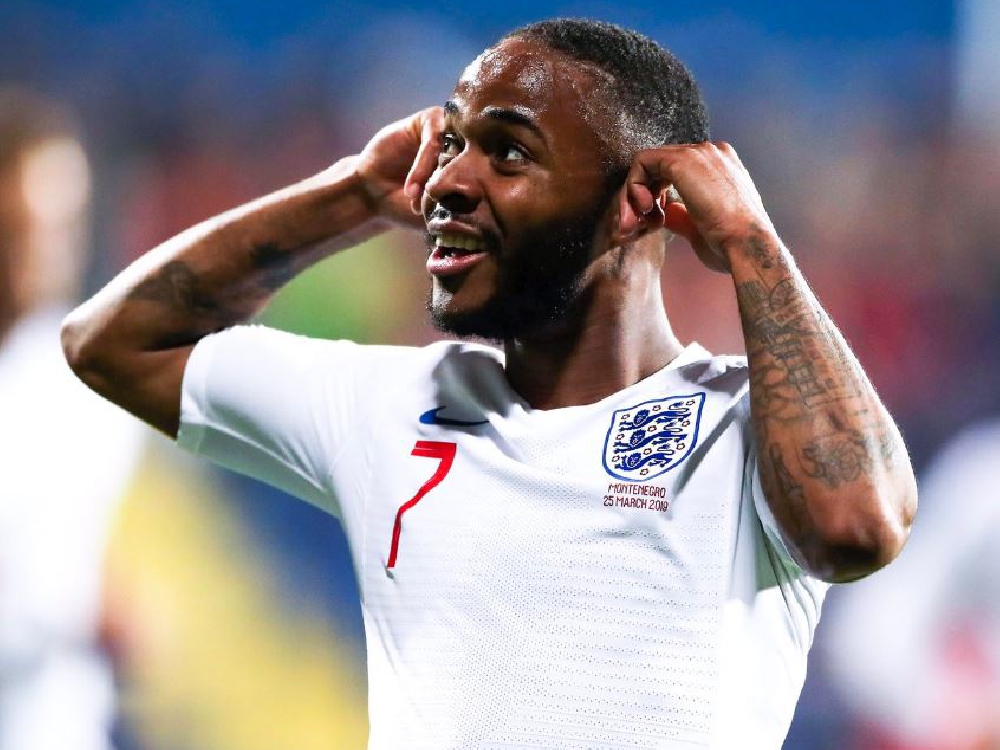 Martin Allen says the clash between Raheem Sterling and Joe Gomez is no big deal!
Raheem Sterling has admitted "emotions got the better of me" after being dropped for England's Euro 2020 qualifier against Montenegro following a clash with team-mate Joe Gomez.
Reports from multiple national newspapers suggest that the altercation took place in the team canteen, with Sterling allegedly grabbing Gomez by the neck.
The reported scrap comes after Sunday's highly charged clash between Gomez's Liverpool and Sterling's Manchester City. The two men clashed in the dying stages of the game, with those tensions clearly spilling over into the England camp.
Gareth Southgate is taking the incident seriously, dropping Sterling for England's next game. But others are less concerned by the forward's behaviour.
Speaking to Love Sport Radio, veteran manager Martin Allen said these kind of incidents are commonplace within the dressing room - they just don't reach the press.
"This kind of thing happens all the time! It's behind the scenes, but it's completely par for the course. It's no big deal. It's a highly charged, highly competitive game where you clash with other competitors. This kind of thing is part and parcel of the whole package".
"I don't think it needs to become a disciplinary thing - I certainly wouldn't punish him. It's more a situation where you would sit down with both players, talk it out, and sort it that way".
And Allen was impressed by how England manager Gareth Southgate has handled the situation.
"I think Gareth has handled it really well. He could have tried to hush it up, brush it under the carpet, but if it then comes out that is the absolute worst case scenario for a manager".
"He's been quick, efficient, he's fronted it up, and they can all move on now and focus on the game - that's the most important thing".
Allen pointed out that Sterling had been under a lot of pressure at Anfield on Sunday, and some of that criticism could have lead to the outburst.
"It was a rocking atmosphere at Anfield, and those fans gave Raheem a really hard time. He didn't play well, he could have scored, and he wasn't really at it. He will have been frustrated, and maybe something was said by Gomez. That's when this kind of thing happens, but it's not a big deal".
Listen to Love Sport Radio on DAB Digital Radio, Online, smart speaker on via the Love Sport Mobile App.