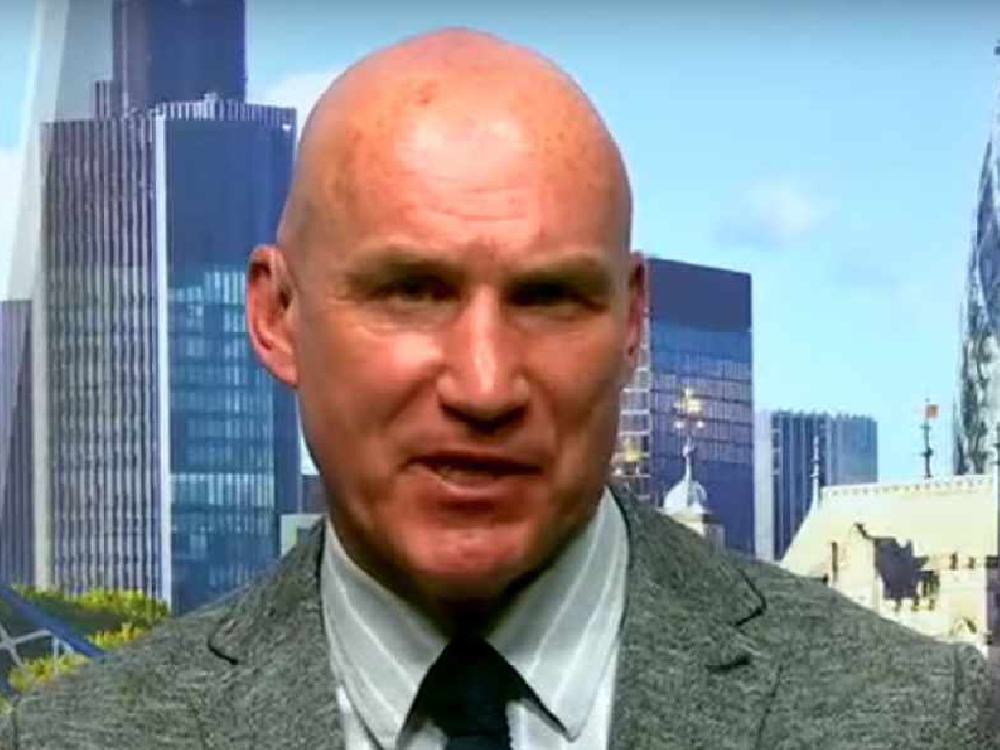 Arsenal have hardly improved under Unai Emery and the new manager has merely papered over the cracks left by Arsene Wenger, according to ex-Gunner Stewart Robson.
Arsenal's 3-1 defeat to Manchester United was the fourth time this season they have conceded three or more, and they have now won just one of the last seven against the Red Devils.
Robson, who lined up in Arsenal red on 150 occasions, believes despite lying just three points outside the top four, Emery has failed to solve Arsenal's defensive problems.
"Against Manchester United and against Liverpool away, we saw the same old Arsenal - bad decisions," Robson told Ian Stone's Comedy Breakfast (weekdays 6.30am-10.30am).
"One or two of the defensive issues haven't been resolved.
"Arsenal played quite well in certain aspects of the game, but the decision-making of the centre-backs for all three of the Manchester United goals wasn't good enough.
"When you have to make that split-second decision - do I squeeze up or do I drop off? Do I go and close the ball down? Do I defend the space? - Arsenal still make bad decisions."
Bad decisions are arguably not under the manager's remit when players take to the field - Emery's most notable change, in terms of results, are those away from the Emirates.
Having ended Wenger's last campaign with just 13 away points, the same record as relegated West Brom, Emery's Arsenal have already passed that total on the road.
But Robson believes this is more down to an improvement in their midfield work than the defence itself.
"That hasn't changed under Unai Emery, although I think there's a bit more structure about the team's play, there's been more aggression with the way they defend higher up the field, and there have been good defensive displays," Robson added.
"The Liverpool home game, the Tottenham home game to a certain degree, Chelsea at home - those three games where Arsenal pressed the ball, they were dynamic in midfield, they made good decisions at the back most of the time."
Arsenal's injury crisis in defence - club captain Laurent Koscielny missed the first half of the season while every other defender has missed some time through injury - has been cited as a bigger contributing factor for the Gunners' inconsistent results.
And although the return of Koscielny inspired a clean sheet against another rival in Chelsea, Robson laid the blame solely at the Frenchman's door for the FA Cup exit.
Robson said: "There wasn't too much wrong with the tactics, but what Koscielny had to do was defend the space a little bit better.
"To try and play offside for the second goal - I've seen it happen over the years with Koscielny - it's a major fault of his.
"Why try and play offside? Just defend the space, and if he had done so there wouldn't have been a problem.
"Sokratis has got a little bit more pace than people give him credit for. If I was picking between Mustafi, Koscielny and Sokratis, Sokratis would be the one I would pick.
"And Holding, I'm still not sure that he's going to be a top-class player, but he was playing much better this season."
Of the four centre-backs in question, Mustafi alone remains injury-free; but as deadline day looms, Arsenal's only clear interest is in left-winger Ivan Perisic.
"Perisic is a very, very good player. We saw that at the World Cup, we've seen it for Inter Milan over the years, and he would be a good addition to Arsenal's squad," Robson added.
"But Emery probably can't buy the players he wants short-term - I think you'll see Arsenal buy centre-halves come the summer transfer window."