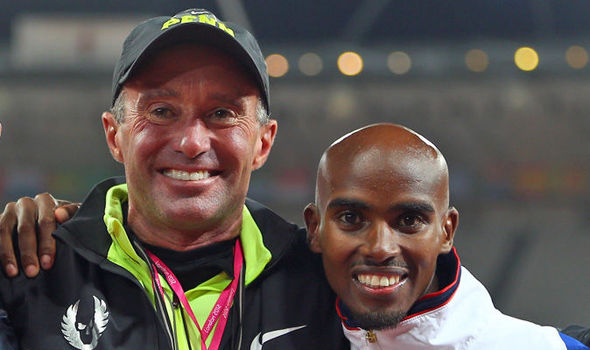 Should Sir Mo be concerned about links to his disgraced former coach?
Alberto Salazar - Mo Farah's former athletics coach - has been banned from the sport for four years after being found guilty of doping violations relating to testosterone.
Sir Mo worked with Salazar's Nike Oregon project from 2011-2017, and continued to work with Salazar for two years after allegations of doping offences against the coach first surfaced in 2015.
Salazar maintains his innocence, and says he was "shocked" by the outcome and would appeal.
Mo Farah has never failed a drugs test and there is no reason to believe he is anything other than an upstanding, clean athlete.
But even an association to someone found guilty of wrongdoing could potentially be damaging. Speaking to Love Sport Radio, former World Champion Iwan Thomas MBE said that the connection is not a good look for Sir Mo.
"Just because you've worked with someone with a chequered past, people will look at you and point the finger and tarnish you with the same brush - but Mo has never failed a drugs test".
"It's not great for the sport and to be honest with you, the only way to clean the sport up is to get rid of the rotten apples. And I'm sorry to say it but if it emerges that he [Farah] is a rotten apple, then I'm afraid he'll need to go."
And Iwan maintained that Athletics' governing bodies must take a no tolerance stance on doping.
"It's really important they pursue the dopers. I know it brings bad headlines when they catch people, but we've got to track them down. Otherwise, any good athlete will have questions around them, simply because they're doing exceptional things. Only when we've got rid of it will be able to focus solely on the good, clean athletes, because let's be honest 99.9% of them are good."
"Ultimately, it's a good thing when drugs cheats are kicked out and we can clean up our sport".
Listen to Love Sport Radio on DAB Digital Radio, Online, smart speaker on via the Love Sport Mobile App.