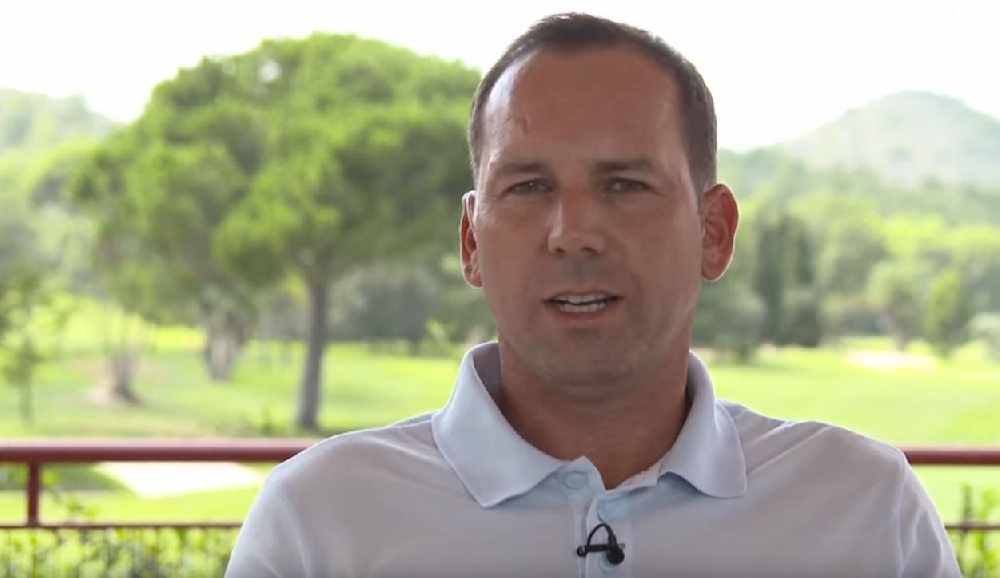 Ryder Cup wildcard pick Sergio Garcia has been backed to emulate Seve Ballesteros and rock Team USA at Le National later this month.
Sergio Garcia will play a crucial role in Thomas Bjorn's Ryder Cup side despite being in the worst form of anyone on Team Europe, according to one of his former team-mates.
The 2017 Masters champion earned one of Bjorn's four captain's picks with Henrik Stenson, Paul Casey and Ian Poulter completing an experienced quartet.
They join five rookies who automatically qualified for a team that will start as narrow underdogs against a strong American line-up looking to end a run without a victory in Europe that stretches back to 1993.
Howell twice helped deny Team USA victory - in 2004 and 2006 - alongside the likes of Casey and Garcia, the latter of whom he believes will bounce back from a difficult 12 months when the Ryder Cup comes around.
"Finishing outside the top 125 in the US is unthinkable for Sergio having won the Masters last year," Howell told The Brian Moore Show.
"But he's newly married and a new dad which are big life changes after 20 years selfishly going around the world, following a little ball around a field.
"So it's not surprising that maybe that change in lifestyle has had a slight effect but I would put it down to that.
"I remember being at the K Club with Sergio in the team and when we came down for breakfast on the first day, it was like it was Christmas and he was five years old. 'Where are my presents?'
"He was so excited and the energy that came off him was tremendous. Much like Seve did, he just comes alive at the Ryder Cup. I think Thomas has had that in his mind as well."
🏌️‍♂️A PLAYER THE AMERICAN SIDE WILL FEAR@davidhowell530 told @brianmoore666 and @jamestingray on the Brian Moore Show that Sergio Garcia thrives at the #RyderCup

🤔Do you agree?

📞0208 70 20 558
📻558 AM/DAB
📲https://t.co/XWhRQgRLH7 pic.twitter.com/CuY6JjZpcT

— LOVE SPORT Radio (@lovesportradio) September 5, 2018
Tyrell Hatton, Tommy Fleetwood, Jon Rahm, Alex Noren and Thorbjorn Olesen will all play their first Ryder Cup at Le National Golf Club.
By contrast, all of Jim Furyk's automatic qualifiers have Ryder Cup experience while Tiger Woods and Phil Mickelson are among his captain's picks.
But Howell does not believe that Europe's lack of caps will count against Bjorn.
"He's gone with experience over youth," Howell added.
"Thomas has got five rookies in the team already but they're high-quality rookies and he's got no worries about their quality.
"But you can see why he'd want to balance it out with some stalwarts who are, generally speaking, still in good format.
"You're only a rookie in the Ryder Cup until you tee off. Everyone is unbelievably nervous on that first tee, they are some of the most exhilarating moments on that Friday morning.
"Of course you're nervous, it's something new and it's bigger than anything you've ever done before.
"Even the experienced players are feeling the same so you soon get to understand that and once you get going, you're off and running.
"When you've got five rookies in the team, in essence you've got to forget that you've got any.
"They're going to have to play a big role and they're rookies by name but it's not like they've scraped into the side without winning anything.
"These boys are top of the tree, threatening for majors and playing against these American stars week in, week out."
Listen to The Brian Moore Show every weekday from 3pm until 7pm live on Love Sport Radio or listen to a full replay of the interview with David Howell below