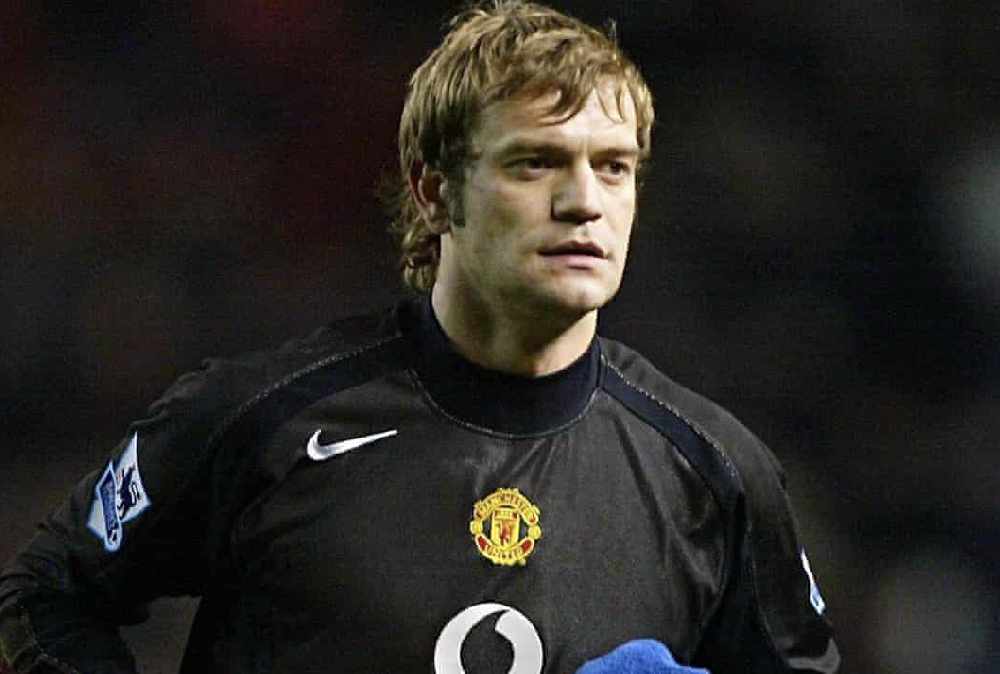 He talks Ole, Ferguson and Manchester United vs Liverpool.
Former Manchester United goalkeeper Roy Carroll thinks it's 'a blessing in disguise' that David de Gea is out injured because he needed a break to clear his head.
The ex-United stopper, who played alongside the likes of Cristiano Ronaldo, Wayne Rooney and Roy Keane, told Love Sport Radio that de Gea needs to take some time out of the game to regain his form.
De Gea suffered an injury while on Spain duty and could miss up to two months. It means he's definitely out for Sunday's clash with top of the table Liverpool.
Carroll told Love Sport Breakfast: "It's disappointing not to be involved against a big team like Liverpool but he's not been playing well at the moment so I think it's a blessing in disguise.
"He can have a little step back from the game because I think he needs a rest he's been playing a lot of football."
On his replacement, Sergio Romero, Carroll said: "Every time he's come in he's played well but it's different coming in and playing two months solid.
"I would like to see what he's like over two months but it would be nice to see how he plays against Liverpool on Sunday because they'll need a good keeper! It's going to be a very difficult game."
Today's back pages were littered with statements from the Manchester United hierarchy supporting beleaguered boss Ole Gunnar Solskjaer, and Carroll thinks it's worrying times for the Norwegian manager.
He said: "When the big boys start backing you it's scary to take!
"But I think it's going to be very hard for Ole because things aren't looking well. I watched them against Newcastle and to tell you the truth I had to turn it off because it's not the Manchester United I used to know.
"It's not attacking football. Teams aren't scared of Manchester United anymore and once you lose that it's tough.
"Ole has to rebuild Manchester United from scratch and hopefully he has time to turn it around because Ole is a very good man.
"But it's all about results and managers don't last long in football anymore.
"Players need to pull their sleeves up and work hard for the club and themselves."
Carroll even went into detail about his relationship with legendary boss Sir Alex Ferguson, and discussed whether or not he was as popular behind the scenes as everyone makes out.
He said: "For me personally yes because I looked up to him as a young lad.
"I came in at 23 years old and I respected the man. Ferguson was one of the men that I looked up to. But he's gone now and they have to move on.
"The way things are going it's frightening to look at I didn't realise Manchester United would have gone down so much.
"The good old days was winning trophies. You always want to win games but you want to win trophies as well.
"I remember the time when I played Arsenal in FA cup semi-final and we had four or five league games left and I knew the last three games I'd been awful and I knew in the back of my mind I wasn't going to play the FA Cup Final.
"And he came up to me and, this is how good the man is, he told me he couldn't play me in the final because I wasn't in the right mindset and I said I completely agree.
"And then he turned around and brought me on for the last 10 minutes and that's why I respect the man because he brought me on for the last 10 minutes of the FA Cup Final and I've never seen that before."
Tune in to Love Sport Radio for more great exclusives.