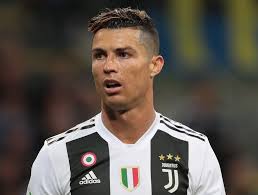 Ronaldo is 700 goals up, and Richard Lee says he's not done there.
Cristiano Ronaldo is one of the greatest footballers of all time, and with his penalty in Portugal's 2-1 defeat to Ukraine, he reached a truly extraordinary milestone.
The Juventus star has now scored 700 goals in 973 professional matches, scoring at least one goal in 458 of those games. Ronaldo is 34, and the question now is how long he can play on for and how many more goals he can score.
Speaking to Love Sport Radio, former Premier League goalkeeper Richard Lee said he believes Ronaldo is has got lots more to give.
"I got to see him at very close quarters - picking the ball out of the back of the net after a Ronaldo shot on multiple occasions."
"Now he's reached seven hundred goals, do I think he's nearly done? Not a chance. I think he'll get to eight hundred, maybe even eight hundred and fifty. It all depends on how long he's planning to play on for and whether he's willing to drop down the levels".
"There's no reason that Ronaldo can't play for another five years, and see if he could get 1000 goals!"
Lee even gave his take on the classic Ronaldo vs Messi debate.
"Statisticians will say Messi is the greatest, they all believe Messi is better. But I've always been team Ronaldo".
And the stopper credits Ronaldo's brilliance to the Portuguese's tireless work ethic.
"For me, he's so good because he has reinvented himself over and over again. It's his attitude, the fact that he improves every tiny detail, continually, over and over".
"We're probably on Ronaldo version five right now. You look at the Ronaldo that's played throughout the years, he keeps evolving".
Listen to Love Sport Radio on DAB Digital Radio, Online, smart speaker on via the Love Sport Mobile App.