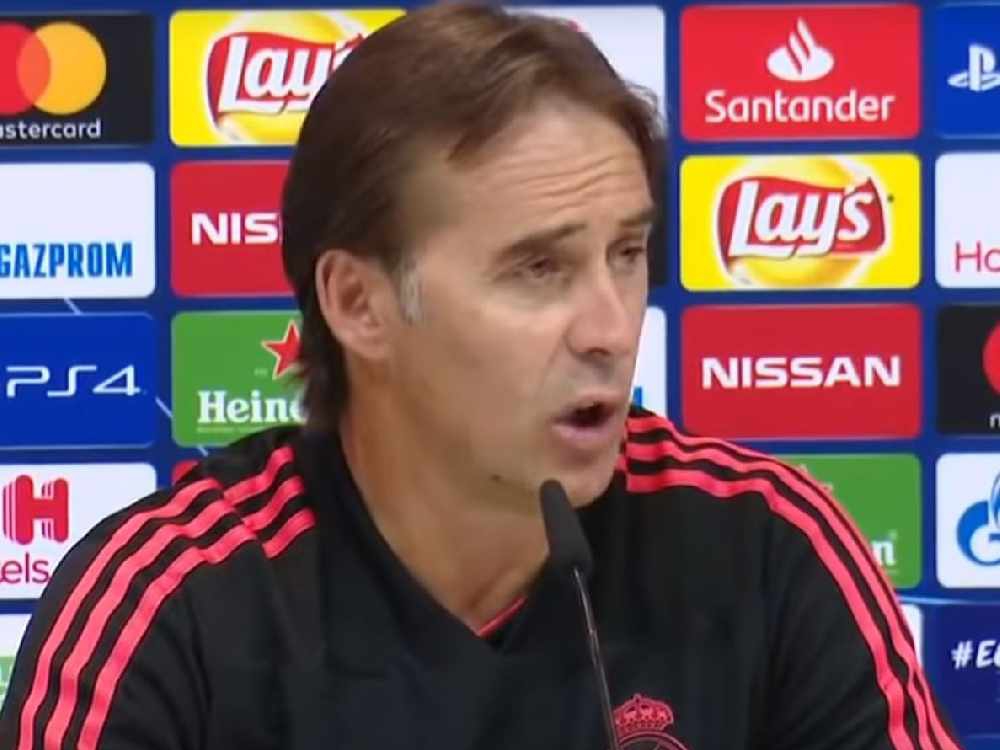 Real Madrid have already decided to move on from manager Julen Lopetegui, according to former president Ramon Calderon.
Lopetegui replaced Zinedine Zidane over the summer in controversial circumstances, announcing the appointment shortly before the World Cup and subsequently being sacked by the Spain national team.
The former Porto boss has endured a similarly tumultuous start to his reign at the Bernabeu with yet another defeat on Saturday plunging Madrid to an unthinkable seventh in La Liga.
And Calderon, who was president of the club between 2006 and 2009, reckons the decision over Lopetegui's future has already been decided.
"Unfortunately, I think he has been condemned," Calderon told Ian Stone's Comedy Breakfast (weekdays 6.30am until 10.30am).
🤔 WILL REAL MADRID SACK JULEN LOPETUGUI?

Former president Ramon Calderon knows the club better than most...

📞 0208 70 20 558
📻 558 AM/DAB
📲 https://t.co/XWhRQgRLH7 pic.twitter.com/5H4ePkrMHV

— LOVE SPORT Radio (@lovesportradio) October 23, 2018
"A few weeks ago the president thinks he is not the man to run the club."
Calderon was the man who appointed Fabio Capello at the Bernabeu and brought in Bernd Schuster to replace him a year later.
But he claims current president Florentino Perez will find it tough to convince anyone to replace Lopetegui because of his own actions within Madrid.
"[Perez] has been in touch with many coaches but it's not by chance that Zidane left and five important coaches rejected that bench," Calderon added.
"It's because this president interferes very much with what is happening on the ground with the line-ups and the signing. That for coaches is always a problem.
"I think they have been in touch with Conte but he is sorting out his situation with Chelsea. Solari is the coach of the second team at Real Madrid... I don't know.
"We have to wait until Lopetegui is not with the club to look for another one."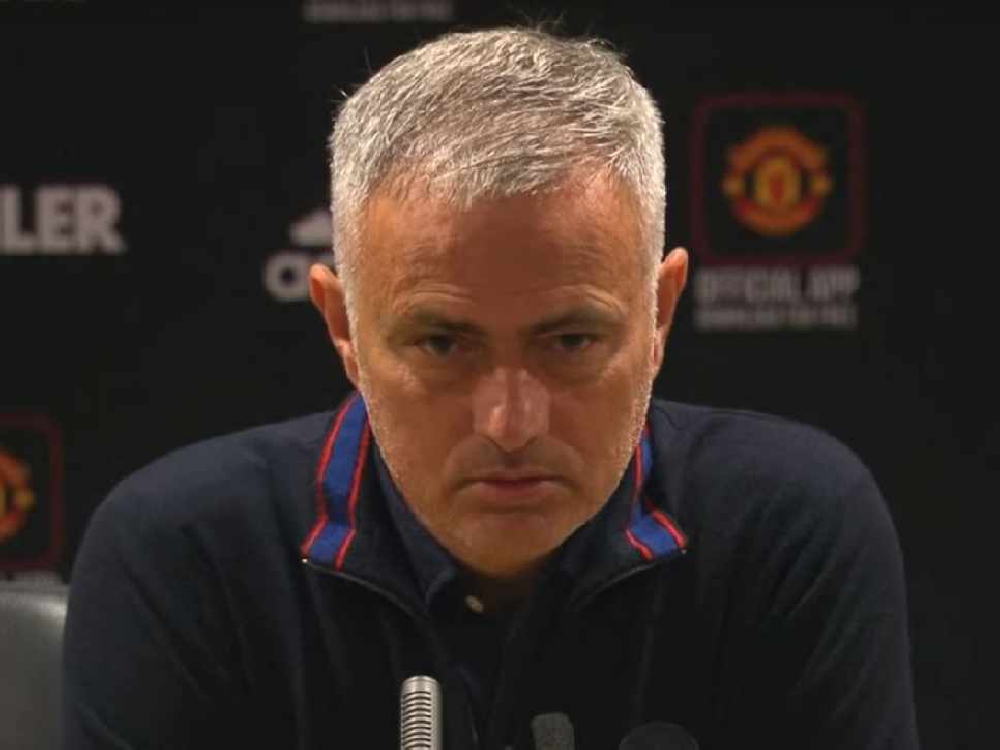 But Calderon did appear to rule out a return to Real Madrid for Jose Mourinho - for now.
"Many names have been said and I think it's only rumours," Calderon said.
"It's clear that this president likes Mourinho.
"When he was here, he backed him in any problems he had but he said just yesterday that he is happy with Manchester United.
"But he has a contract with them so we cannot talk about that until he leaves Man United, if he does."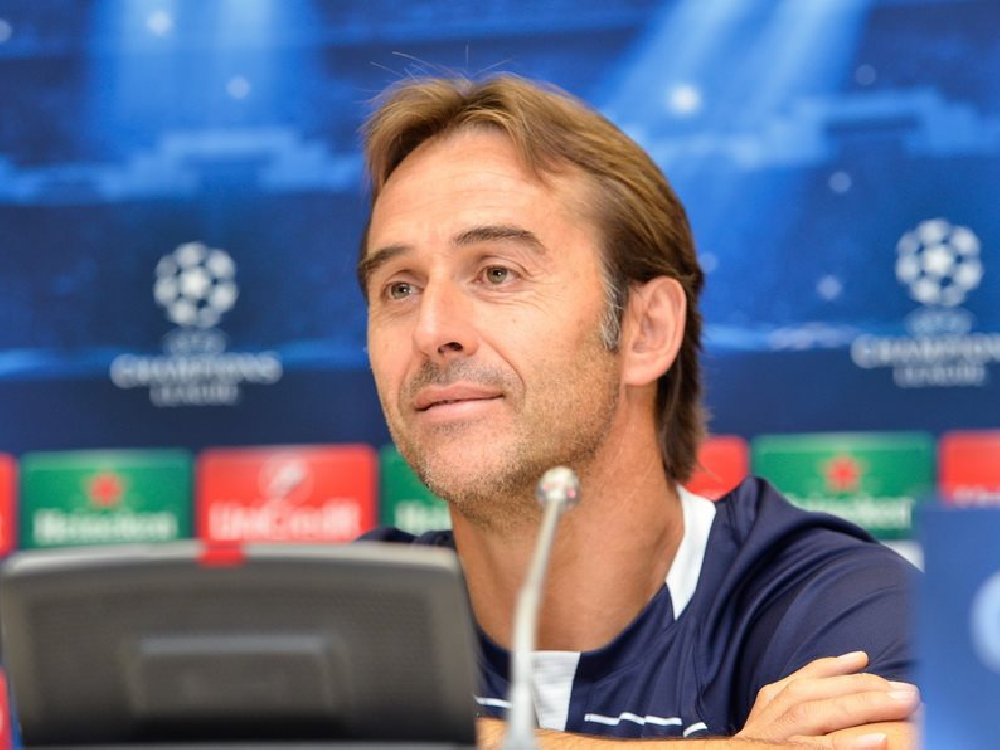 Madrid face Victoria Plzen in the Champions League tonight before heading to the Camp Nou for a clash with bitter rivals Barcelona on Sunday.
"[A Clasico win would alleviate problems] but only for a while if we continue like we've been in the last five games, scoring one and conceding seven," Calderon added.
"Tonight of course it will be in theory easy to beat a team like Victoria but you never know. Levante was also not a big team and they beat us in the Bernabeu.
"The main one will be the Clasico.
"We are lucky that Messi won't play and we'll see. It's difficult to know.
"But in this team when you lose, it's always like an earthquake."
He also said: "The main problem beyond any doubt has been [Ronaldo's] exit. It's impossible to replace a player like this: 50 goals a season, more than 500 goals in the nine years he was here and also a lack of planning. Last two years we've been suffering from that.
"Last year we finished 15 points behind Barcelona and we were knocked out of the cup by a lower-level team.
"It's true that we managed to win the Champions League with difficult knockout matches against Juventus and Bayern Munich but in those Cristiano was the key play for winning them so not having him is real trouble."
Catch Ian Stone's Comedy Breakfast every weekday from 6.30am until 10.30am for more great sporting exclusives