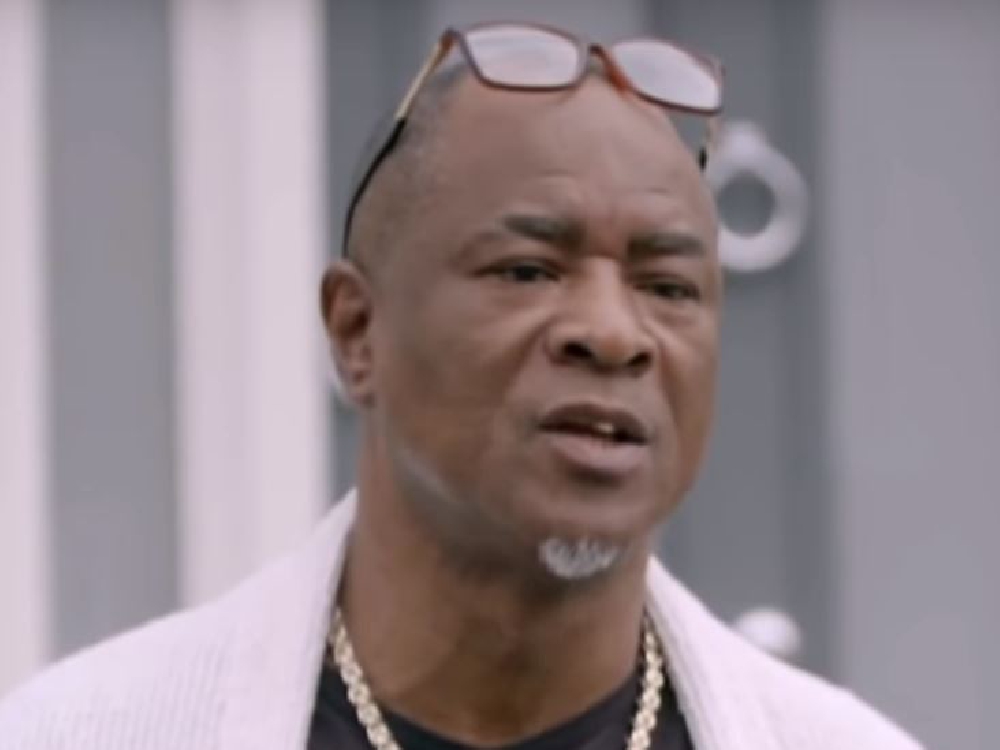 Players who are racially abused should walk off the pitch in protest, says Chelsea's first black player.
Paul Canoville, who played for the Blues in the 1980s, said that teammates should join in too by leaving the field.
He told Ian Stone's Comedy Breakfast (weekdays 6:30am-10:30am) that "all the players have to be supportive of this, and if they're all supportive of this, then they should all walk off".
In December, Chelsea suspended four people from attending matches after they allegedly racially abused Manchester City forward Raheem Sterling during City's 2-0 loss at Stamford Bridge.
Chelsea are "fully supporting" an ongoing police investigation.
But Canoville believes that more action must be taken from the players themselves and knows exactly what he would do if he or a teammate were facing racial taunts.
"I would definitely walk off," Canoville said.
"I'm not taking that abuse."
But he does fear that if players choose to quit the match then they will face fines from the Football Association.
The ex-Chelsea midfielder argues that so much of the game is now "about money" and that the FA should take action instead on racism instead of punishing the players.
"The FA needs to speak about it and back this up," Canoville added.
And he reckons it's time for the clubs to step up.
"It's gone on far too long, since the time when I was playing," Canoville also said.
"Something has to happen now. Something needs to be done. It's not acceptable."
Canoville also called upon fans to do their bit.
"The real loyal fans object this and know these culprits, so they can point them out," he added.
According to Canoville, a statement from Chelsea chairman Bruce Buck and Tottenham chairman Daniel Levy before tonight's game would additionally go a long way.
The Blues face Spurs at 8pm at Wembley for the first leg of the Carabao Cup semi-final.
"I believe [Maurizio Sarri] is eager to win a trophy", said Canoville.
"So this is a chance for him to win one. I think they'll go out and do the job to get a result there, away from home, to bring back to Stamford Bridge.
"It's his first season. He'll want to win something. He'll go out there and tell the boys to do it."
However, Canoville was frustrated with what he calls "double standards" over the 'Y-word'.
"If Chelsea fans call out the 'Y-word' then they would be arrested, but how does that make sense when if Tottenham fans call out the 'Y-word', they won't be arrested."
Thankfully, the debate about racism in sport has led to some silver linings and uplifting moments for the former footballer.
He said: "A person came up to me and apologised. I asked: 'apologise for what?'
"They said: 'Look, I was one of those who racially abused you when you were playing. I didn't know any better. I used to follow my Dad.'
"And you stop and pause for a moment and think 'I understand now'.
"He can now tell his kids why that's unacceptable. And that, for me, is a learning curve."