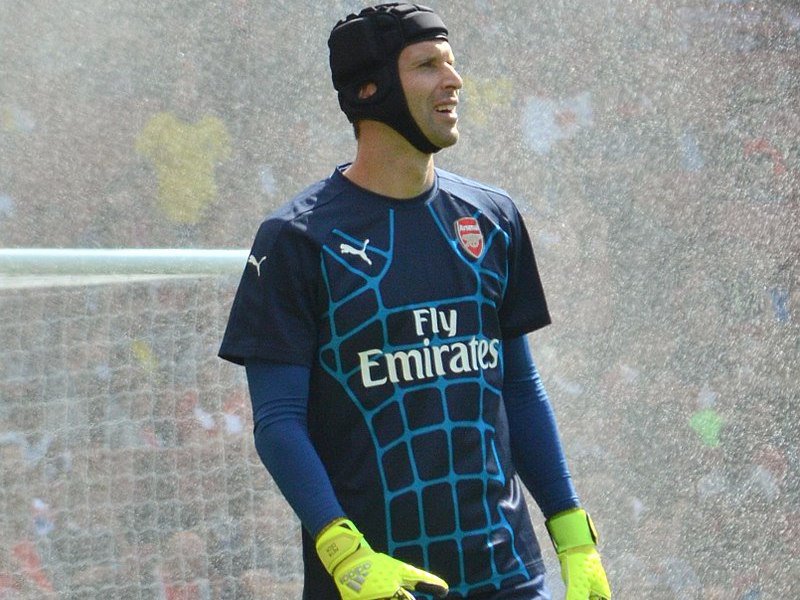 Petr Cech is not to blame for his apparent struggles to adapt to the ball-playing requirements of new Arsenal manager Unai Emery, insists former Gunners goalkeeper John Lukic.
Cech, 36, was among the best goalkeepers in the world during his 11 years at Chelsea but after a mixed year for Arsenal last season, had been expected to lose his place to new signing Bernd Leno.
But the Czech stopper has played all four Premier League games so far this season, despite obvious difficulties with his new boss' requirement to play the ball out from the back, most obviously in Arsenal's 3-2 win over Cardiff before the international break.
But Lukic, who played well over 200 times for Arsenal between 1983 and 2000, reckons his team-mates must make his life easier when it comes to giving him the ball.
"[If] I'm a defender and I'm looking at my goalkeeper, that's my only route out," Lukic told A Little Bit Arsenal.
"I'm being closed down therefore the strikers are closer to my goalkeeper than I'd like them to be. So what do I do?
"I don't stick the ball between his feet, I don't stick the ball on his right foot which is his weak side, you stick it on his left foot where he then has that option either to clear it or do what he wants with it.
"But he has no option when you stick it in between his feet, in the middle of the goal, or on his right foot.
"Everyone goes 'oh, you should be able to play with your right foot and your left foot'.
"Well when a striker misses an open goal, everyone goes 'it was on his weak side'. Everybody has got a weak side.
Unai Emery's Arsenal had a tough start to the season but now have two successive victories as they continue to adapt to the new manager.

🤔| Can Arsenal make it three consecutive wins? @ALittleBitArse1

Let us know 👇

📞 0208 70 20 558
📻 558 AM/DAB
📲 https://t.co/XWhRQgRLH7 pic.twitter.com/t7olpAMeFC

— LOVE SPORT Radio (@lovesportradio) September 14, 2018
"So therefore what I'm saying is that defenders sometimes abdicate that responsibility because they go 'whoops, I'm under pressure here, you have it and it's not my problem any more. Well it is a problem, because your goalkeeper is under pressure.
"So there's a responsibility for all those around you to give you an option on the ball. In the instances that I saw, I thought it was very unfair and the commentary was very unfair because nobody picked that up and nobody said anything about it."
Cech is expected to retain his place in goal against Newcastle today and even came out to defend himself earlier this week.
The 36-year-old pointed out that he "had 166 passes in the first four games which is a huge amount and everybody picked up on only two".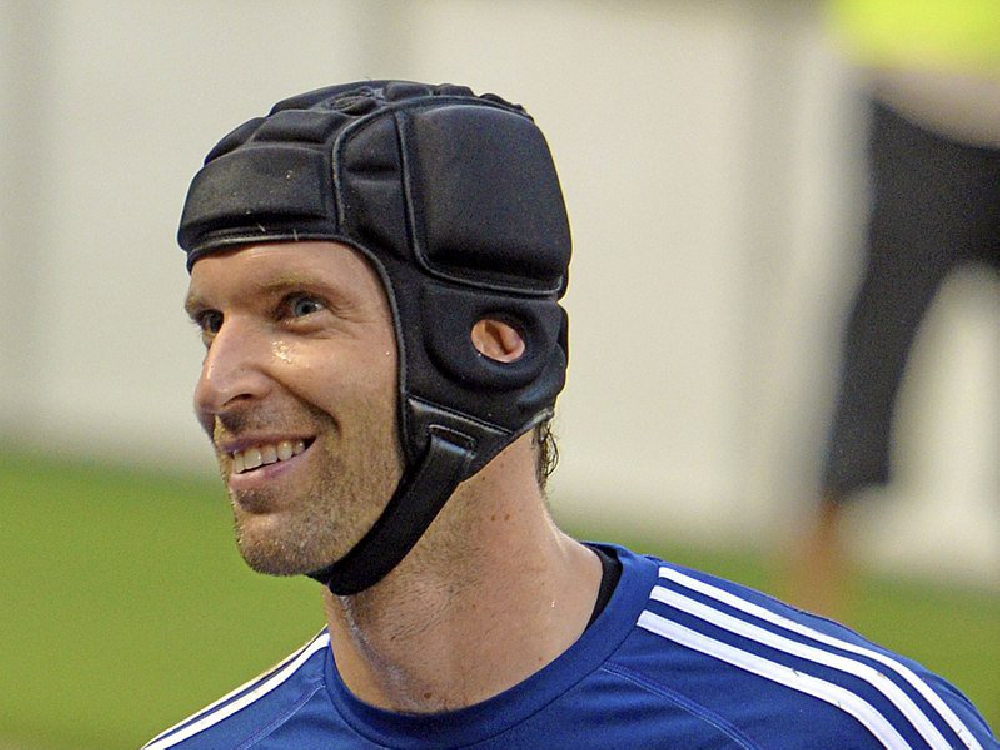 But Lukic compared the changes in the expectations places on goalkeepers to the back-pass rule which happened during his own career and questioned whether relentlessly asking Cech to play the ball out was useful.
"I understand the ethos of what the manager wants to do and how he expects his goalkeeper to play. I've not got a problem with that. The game changes. The game moves on," Lukic added.
"I'm not suggesting it's better in the old days. But my question would be: what are you going to gain in certain instances where your goalkeeper is going to play out?
"If your goalkeeper can take two or three players out of the game with one pass, fantastic, you've cracked it.
"But if your goalkeeper is not going to do that, and you're going to try to retain possession in your third of the field. You're inviting trouble.
"The object as I remember is to keep the ball out of your own net so if you're inviting people into your last third to close you down, you'd better be good at what you do.
"Man City do it but you have the players to be able to do it with. I'm not suggesting the Arsenal players are poor players, they're not. But it's something that doesn't always come at the drop of a hat. It has to be worked on.
"And what you're going to get is mistakes and people are going to point the finger as they have done with Petr Cech.
"To a degree, you can accept the criticism, but there comes a point when you say 'what am I getting back here? Why am I getting the ball in these situations?'.
"I'm not defending Petr Cech, I'm just trying to be objective. Having been in that position myself, when the backless rule came in, things changed.
"Then you're reliant on the players in front of you to appreciate the problems that you're going to be faced with because most goalkeepers aren't as good outfield players as the outfield players are themselves, so therefore don't put your goalie under pressure. Give him the opportunity, give him an out."
Cech himself also compared the evolution of the Arsenal team to the progress of some of Europe's biggest sides.
Cech added: "If you look at the evolution of Barcelona and Man City, it didn't happen overnight. As they got more familiar with that [style], the results came.
"We're now in that process of getting to know what advantage it gives us."
Catch A Little Bit Arsenal live on Love Sport Radio every Wednesday from 7pm until 9pm