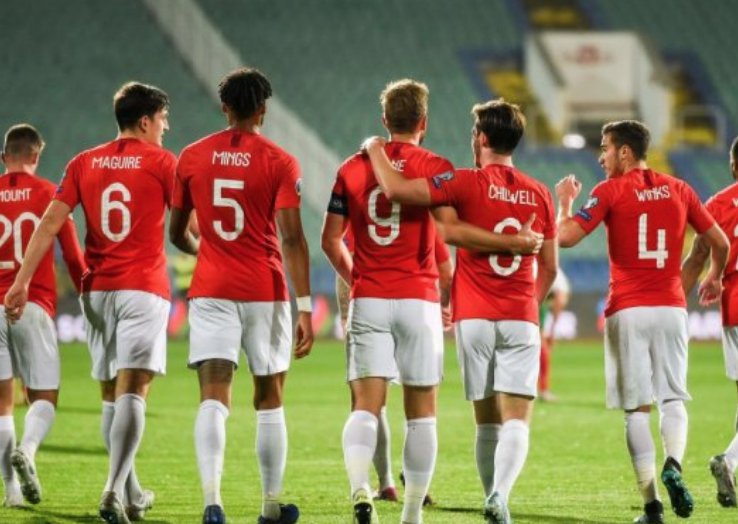 'I'm sitting there screaming at the telly.'
The Nazi salutes and monkey chanting at last night's Euro 2020 qualifier between Bulgaria and England may be 'a good thing' because it proves beyond any doubt that racism exists in football and that the powers that be have to handle it, Paul Mortimer of Kick It Out told Love Sport Radio.
Mortimer, who played for Charlton and Crystal Palace and experienced shocking racism from the terraces in the 1980s, told Love Sport Breakfast what he thought about the vile abuse from Bulgarian fans to England's black players last night in Sofia.
He said: "I watched it with a bit of a heavy heart but also knowing full well that this had to happen. It sounds really weird but it's a good thing because there is no confusion around whether racist abuse happens at games.
"There were a couple of things that were a bit bizarre. The three step protocol means I could racially abuse you twice but then the third time it becomes an issue.
"What should happen as well is that the decision as to whether or not to come off the pitch should be taken away from players. We're players, we want to play. So it should be taken away.
"I'm sitting there screaming at the telly: Step two, the players should be coming off the pitch. But they were sat on their hands.
"There was a bit of hesitancy and a bit of fear. Before the game I remember Raheem Sterling saying we have to trust the process but the process for me has not worked.
"When you get the Bulgarian manager saying there's been no racism, he's telling them that they've been doing nothing wrong. So he should be sanctioned as well.
"When it comes to anti-discrimination sanctions. We have to be robust and firm in the way we're doing it.
"The irony is that we're in a half filled stadium because they've got previous. What that highlighted was that the sanctions don't work. We're in a half full stadium, and we've got people being racist.
"They should stay in the tournament but shouldn't be allowed to play games. They should be like the kid looking into the sweet shop but you can't eat anything. You just see your team continue to not have international football in your country.
"The Bulgarian manager asked us not to trust our eyes or ears.
"I looked at that overt racism and it was like when I was playing in the 80s.
"What happened to us in this country was reform, sanctions, harsher penalties and it may mean they don't have international football in their country.
"They need education and they need it now. And maybe they're not allowed to entertain international football."
Strong stuff from Morts. It's fair to say that anyone watching the game last night will have been sickened by what they saw.
Tune in to Love Sport Radio for the latest sports news and opinion.